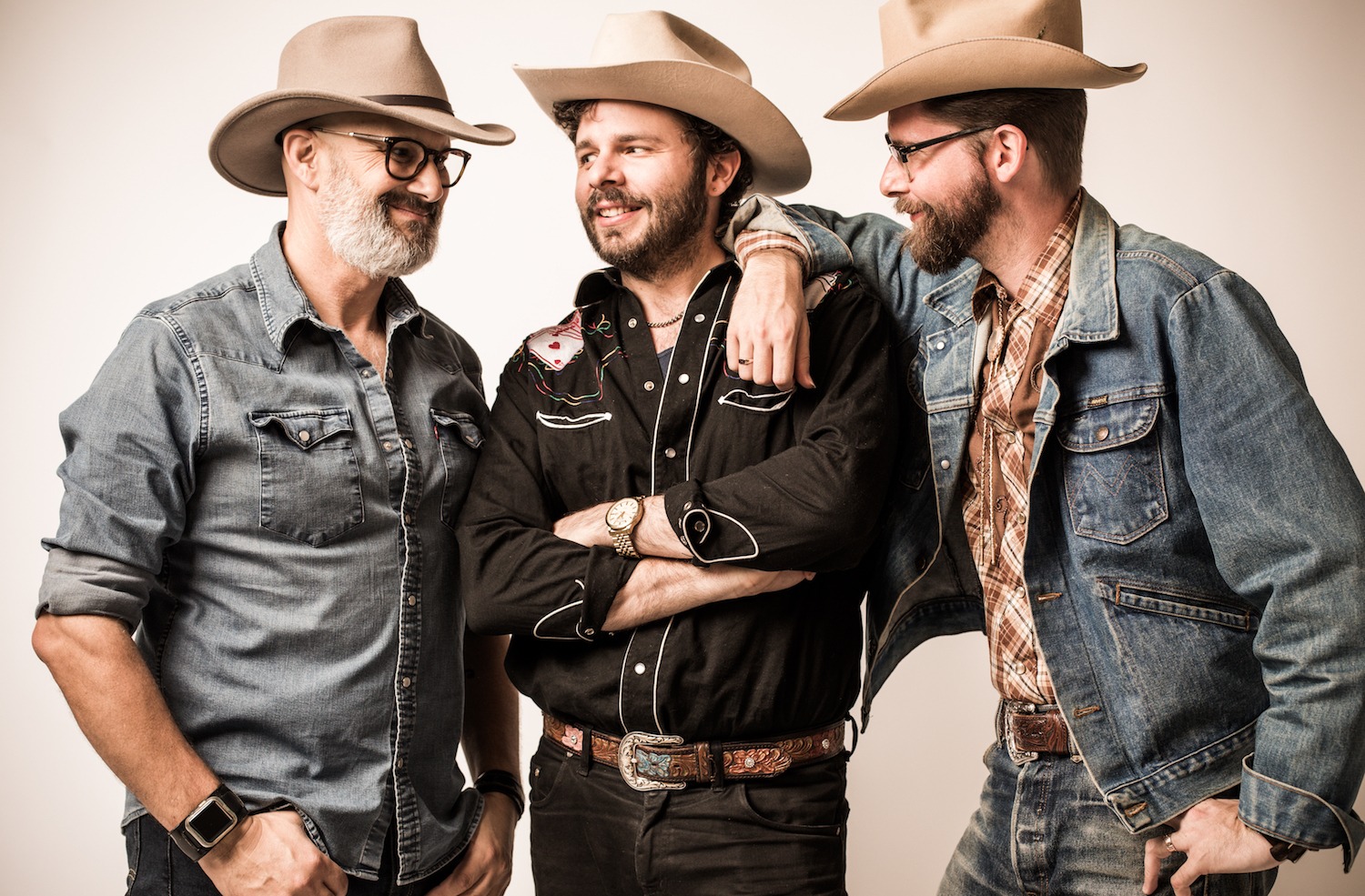 Michael Carpenter and The Banks Brothers (Distro only)
Michael Carpenter and The Banks Brothers is a new collaboration between Carpenter, a well-respected producer, singer-songwriter and multi-instrumentalist, Jy-Perry Banks - one of the country's most in demand pedal steel players (also, dobro and guitar) and Zane Banks - a purist in the art of electric country picking, (also banjo and flat picked acoustic guitar). Based in Sydney, the trio have been gathering at Carpenter's Love Hz Studios.
The three of them have bonded over their shared love of old school country records. When you talk about Buck Owens, Merle Haggard, Ray Price, Marty Stuart, The Flying Burrito Brothers, George Jones, Mike Nesmith, Johnny Paycheck and Junior Brown, that's where the boys are heading. Carpenter says, "We want to tread the line between making a record that has the weight, courage and guts of a modern record, whilst still being respectful of the traditional country heritage that inspires us."
The debut single Honky Tonker is a statement of intent for the trio. Initially a Carpenter solo track that had no home, but featured Jy-Perry on steel, the pieces all came together when Zane joined in to share the lead vocal and lead guitar duties. Carpenter explains, "I had the song finished but didn't know what to do with it. Obviously a project of this sort was on my mind, so I asked Zane to come and sing it with me. It turned out so well, that the three of us decided to start a band!"
There's No One Like You **is the latest single, following the recent soft release of instrumental, **Brothers.
The title sets up a song of devotion, but the twist in the tale reveals a sadness and loss of both parties in a relationship. Carpenter says, "The song was written about a friend's situation. As devoted as he was, he knew there was no future. But the song can be sung from both sides of the broken relationship…"
The trio will continue to complete work on the new songs, ranging from Honky Tonk to bluegrass to straight old country rock. With further shows booked and buoyed by the success of both the debut single and show, the feeling is that the band are striking a chord with country music listeners everywhere.