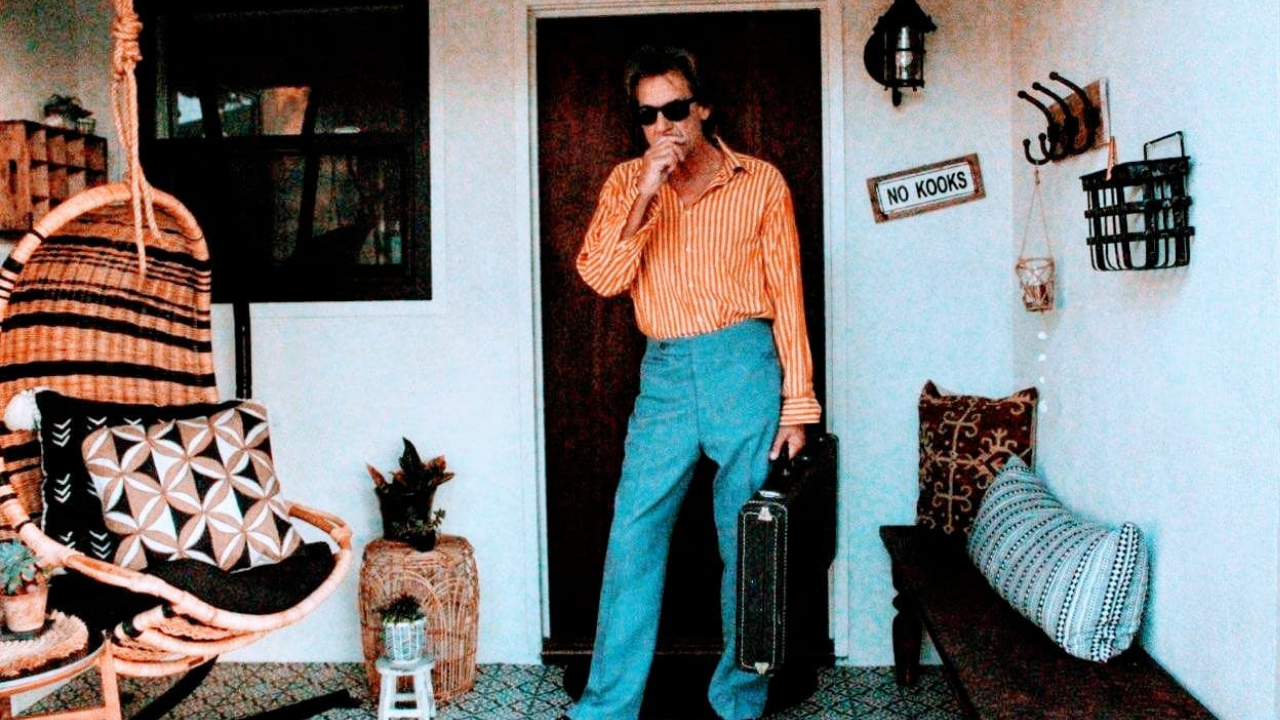 Dave Coutts
Dave Coutts has been dedicated to his love of music from a young age. Part of bands Ten Inch Men and later Talk Show, Coutts is now back and ready to rock with Golden Robot Records.
Ten Inch Men 1984 to 1994
Ten Inch Men rocked college communities around America. The band released 3singles, 2 EPs and 1 Album (3 of these records on Victory/Polygram label).Founding members were Steve Coutts on drums, Rusty Riopelle on bass, Jimmy Schumacher on keyboards and vocals, Mark Templin on guitar and (of course) Dave Coutts on guitar and vocals (with later players Danny Keough and John McCloy, both playing bass, Roule Kuiper on Drums).
They received some very well-deserved heavy rotation with their earlier singles on iconic Long Beach CA station KNAC, as well as rotation at college stations across the country including New York and Florida. Touring Florida in 1987, they played all over California, AZ and Las Vegas NV.
Ten Inch Men opened for many iconic bands including LA punk band X in front of over 10,000 people. School of Fish, The Knack, Living Colour and Fishbone were some of the many notable acts that the band supported, including Bon Jovi in San Diego and San Francisco. 
Dave quit Ten Inch Men in 1994.
Talk Show with Robert, Dean, Eric of Stone Temple Pilots 1995 to 1998
1 year after quitting Ten Inch Men, Dave got a phone call from Steve Stewart, the manager of Stone Temple Pilots.
"Steve asked me if I would be interested in being the front man for Stone Temple Pilots. I thought I was getting punked but he wasn't kidding. I met with Robert a couple of times, did a very informal audition, and started recording demos with them."
Eventually, Talk Show recorded an album on The Atlantic Records Label and about a year later it was released. In the fall of 1997, Talk Show toured with the Foo Fighters for 2 months across Canada, as well as across America with Aerosmith for two months. They won MTV's Best Rock Video in '97. Their first and only single "Hello Hello" went straight to radio and charted at number 8 on the Billboard Rock Charts.
Talk Show disbanded in January 98.
Dave Coutts – Where is he now?
What the hell has Dave Coutts been doing for the last 20 years? Raising a family with his wife Tracey who he married just before the Talk Show album was released. They have 3 beautiful kids, 4 cats and a house in Huntington Beach, CA.
Coutts has recorded a few times with his friend guitarist and bass player John McCloy when his kids were younger, but really wanted to look after his growing family and follow some of his other passions.
"My path back to music started when I went to a funeral for my friend and keyboard player Jimmy Schumacher in 2018 and saw some old musician friends there. Went to see a buddy play at a club, met more old friends and fell into a cover band called the Long Beach Leftovers with Mickey and Mark Meckes, George Wyant, Kevin Bartley and Norm Antonini. Around the Same time I met Marty Beal, and started recording with him at his studio the Racket Room in Santa Ana Ca.