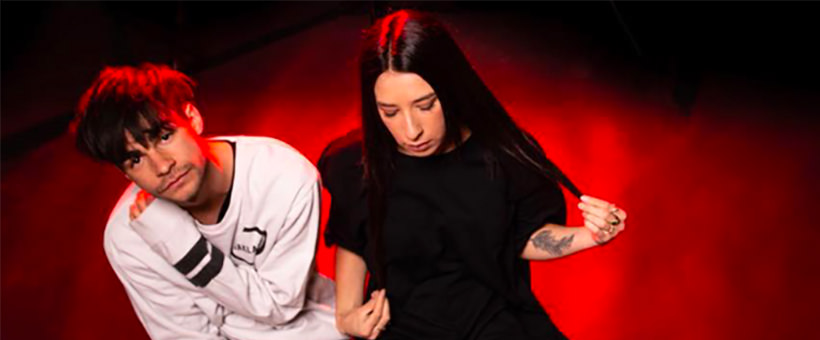 FYRE BYRD are fronted by brother and sister vocalist / guitarist Josh and female drummer Daniella. Formed in 2017, FYRE BYRD have already made serious ground with their fresh approach, blending classic songwriting with Josh's distinctive vocal sound and wired modern guitar on top of Daniella's animalistic, hard hitting drums which is so dynamic and incredible to watch live.
After signing with Golden Robot Records (GRR), their debut singles were recorded in Sydney, Australia with in house producer Steve Balbi. Their debut single "Take Me Out" peaked at number 9 on rock charts across US radio networks, and hit 10,000 streams on Spotify within the first month of its release due to the hard work of the Golden Robot PR machine across the world.
FYRE BYRD then did a nationwide tour to support their single 'Take Me Out' with back to back sold out shows. They have supported Andrew Stockdale (Wolfmother), SkidRow (USA),Living Colour (USA) and Nothing But Thieves (UK) all organised via there association with Golden Robot Records.
Press Highlights:
"Fyre Byrd put on a high energy rock show complete with instrument destroying theatrics, as Daniella Breeze danced around her drum kit, leapt onto the stool and smashed the shit out of the cymbals. Meantime, vocalist/guitaristJosh Samtre lay flat on his back, taking the feedback to fever pitch. The cacophony ended with an Epiphone flying across the stage and landing in a distortion inducing heap. Come back anytime Fyre Byrd, that was rock n fuckin roll." - Wall Of Sound
"Fyre Byrd are fantastic. Daniella is an amazing drummer. A very full sound, and the songs have great hooks." – Frank Stallone
"From the opening track, there was no doubt in our minds these rockers weren't just here to play a set, they wanted to leave us gasping for air as they sucked it from our lungs! There were no nerves on stage as Fyre Byrd tore through their set, song after song bringing high energy, electrifying rock and roll for the generation of today." - All Over Adelaide
"Fyre Byrd have slayed. It was a vibrant, exciting, old school, new school, rock show. It's not hard to see why they've made waves. They like to rock, they like to jam, they like to do as they please. They make a hell of a lot of noise for just two people. It's good noise too. - Adelaide Rock Metal Lovers
"This band is hot stuff right now." *- Hi-Fi Way : The Pop Chronicles *
Over all Golden Robot Records has released three singles for the band with the last single "Put me in a dress" just reaching 60,000 Spotify streams plus countless other streams on various digital platforms.
We wish the band all the success in the future.