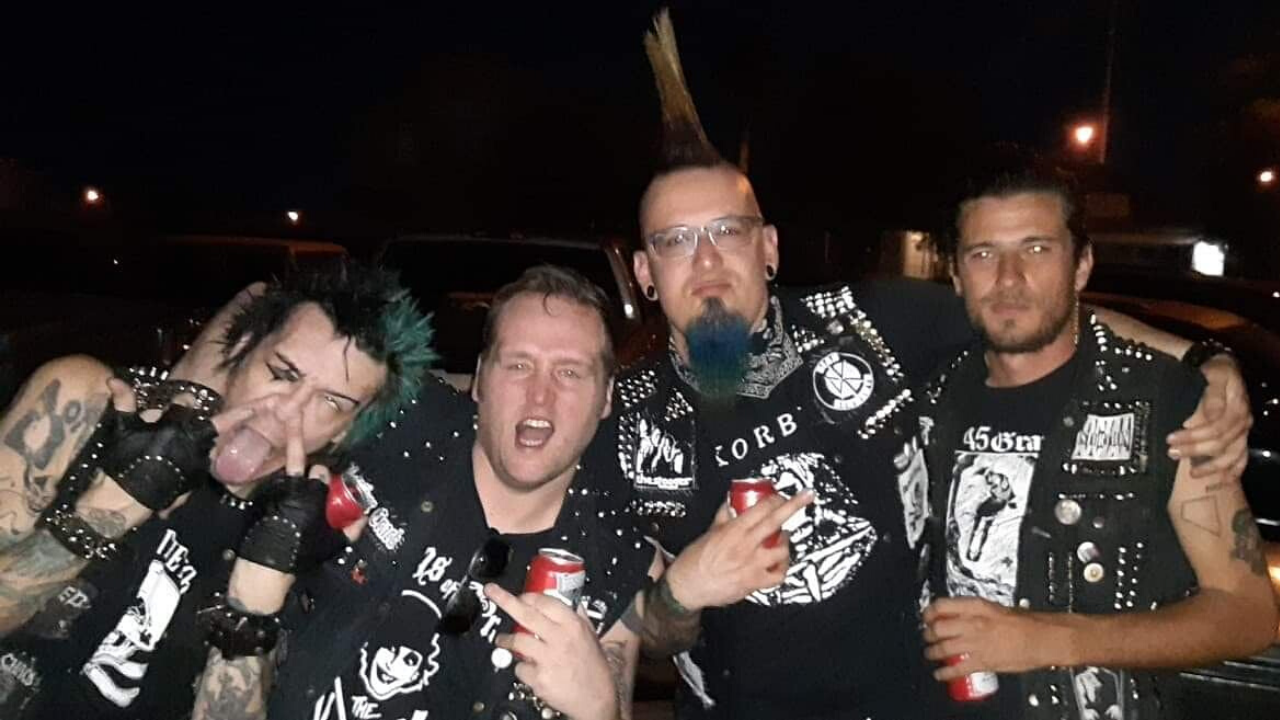 **Gob Patrol **
In summer of 2018 the idea of Gob Patrol started with Jay the Guitarist meeting the singer Slam in Las Vegas over a discussion of punk rock bands and our ideas we wanted to present. We soon found out bass player Gogo and our drummer Cody.
The concept was to develop music based on influence and sound our favourite 80s punk bands to keep that sound alive in a growing scene here. Writing guitar driven songs inspired by bands such as Black Flag, GBH, and The Germs! Our message was heavily against the PC culture. Songs about drinking, chaos, and staying true with no PC crap. 
Started quickly recording a demo and hitting the road playing shows to large crowds in California, Utah, Arizona, and raging in the Vegas scene!
Looking to spread our sound around the world and take over.
2020 is looking to be a big break after being added to Punk Rock Bowling festival and putting our new music were looking to tour more and put out our full length album!