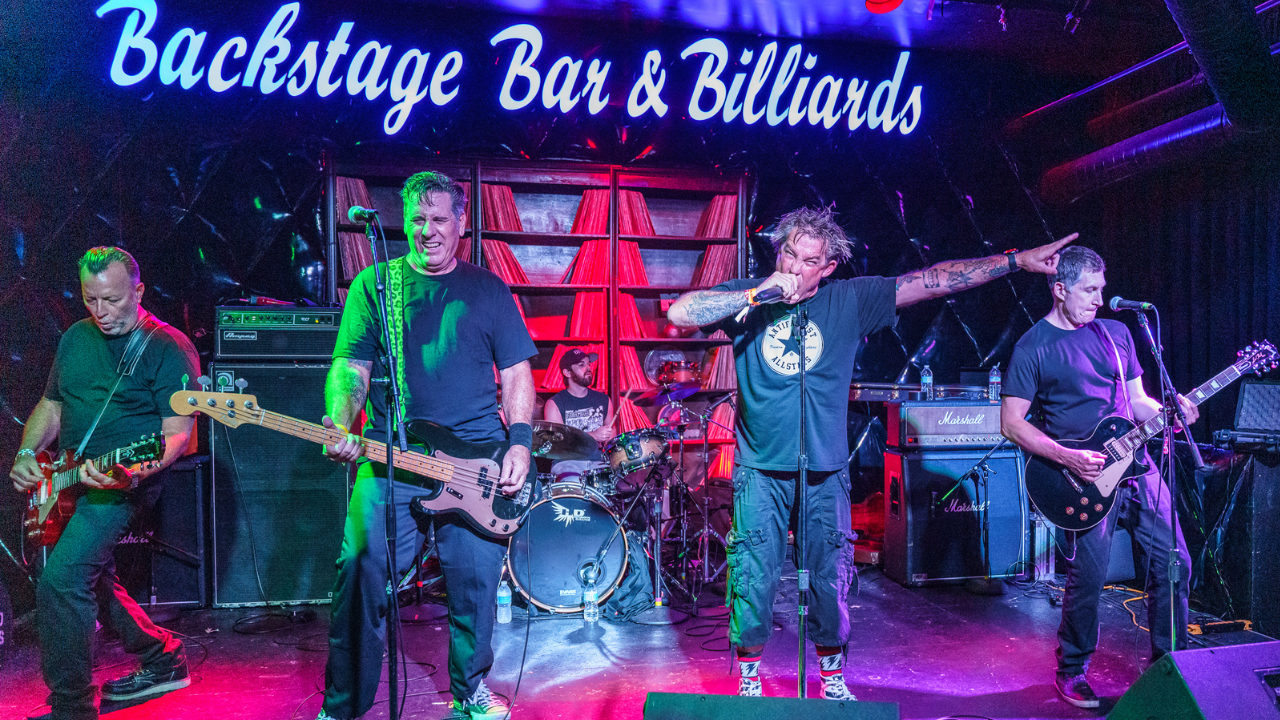 Infamous Stiffs
Infamous Stiffs came onto the scene in 2019..
Hailing from Southern California cities, the members of have spent decades playing punk rock 'n' roll in various incarnations…all roads leading to the sonic condition that is Infamous Stiffs. A relentless assault of loud infectious hooks and grooves, that'll make you shake and make ya move!
Infamous Stiffs are:
Scott Wilkins - Vocals: AKA "Snotty Scotty" the former voice and snarl in front of CD2 (Condemned to Death), Verbal Abuse, New York City's Electric Frankenstein and Hollywood Hate.
Jim Perrault - Bass: Last known for his affiliation with Orange County's notorious Graceland Mafia as well as doing time with The Legendary Swagger and The County Stars
Mark Pananides - Guitar: Also a Hollywood Hate Alumni. Other previous bands include, Nardcore's Rat Pack, The Living End (U.S. band pre-dating the Australian one) and So. Cal power trio, Cynical. He also did a string of dates with Junkyard sitting in on guitar.
John Gilhooley - Guitar: Formerly of Huntington Beach Ska-punk fave's The Zero Class, John is also a long time and not so infamous So Cal. music photojournalist.
Jaime Reidling - Drums: Once a teen drumming delinquent hailing from the parking lot of the infamous Cuckoo's Nest, Jaimie's musical rap sheet rattles off the likes of the Cadillac Tramps, Shattered Faith, Big Drill Car, U.S. Bombs, Die Hunns, TSOL and Devil's Brigade (with Tim Armstrong and Matt Freeman of Rancid).