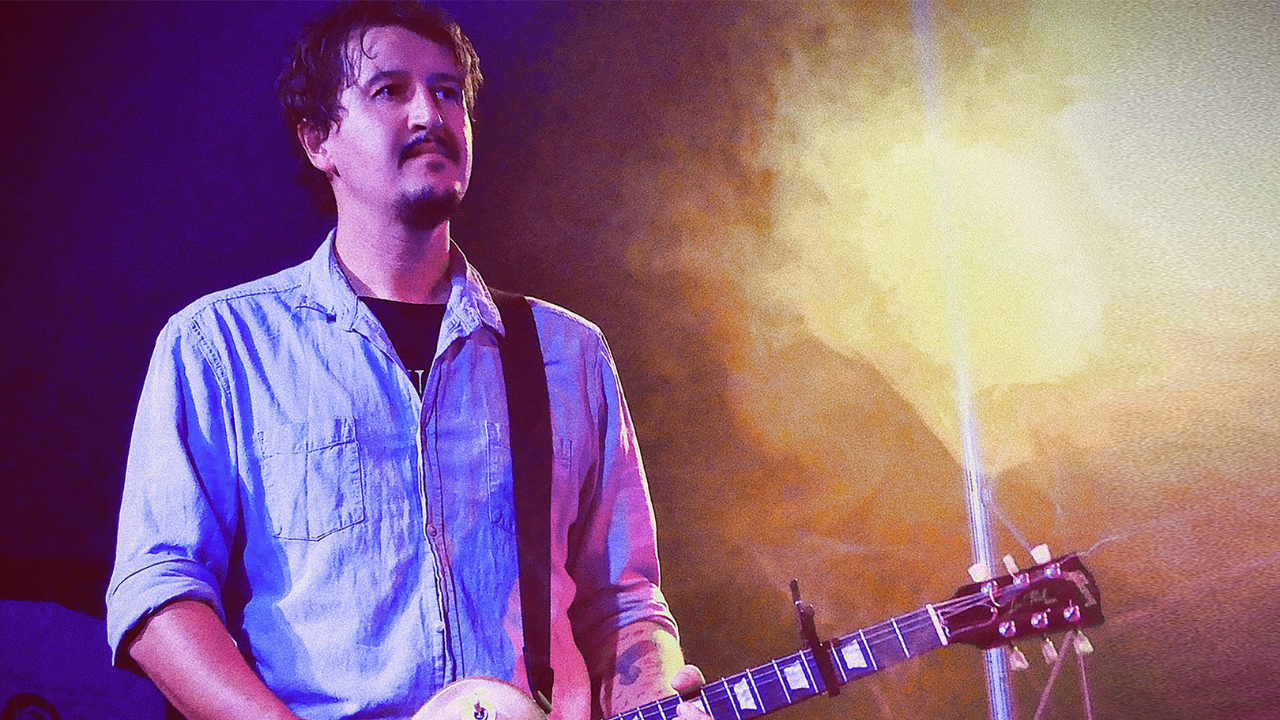 LAURIE LUKE 
Laurie Luke's life reads like a Hollywood movie script. It also provides a vast musical palette for the Perth based musician, a prolific songwriter and musical chameleon who's 2019 EP 'Way Back When' introduced his genre blending skills.  
The self-taught multi-instrumentalist who sings, plays guitar, bass, drums/percussion and keys, also records and engineers the majority of his own material. Inspired by Jimi Hendrix and The Beatles, Luke became a musical sponge early on. Soaking up 90's icons like Soundgarden, Silverchair and Tool, it wasn't long before he put together his own outfit. The debut was celebrated with the band trashing their gear to end the show, and within the hour Luke would be arrested, but that's another story… 
So began the first of many line up changes that brought with it a different approach each time. Luke formed 3 piece SOMA – a heavy, angry, politically-driven prog-rock outfit, who we're quoted as being one of the loudest bands in Perth. They recorded a few EP's and played shows, but ultimately fell apart. Without a band, Luke made his first forays into serious home recording, something that would serve him immensely down the road. Expanding his sound even further, he then formed Heavylove, a positive, polar opposite to SOMA. The highlight came when COG drummer Lucius Borich jumped in to record drums on the record. (features on 'Concrete Jungleland' - Way Back When EP) The band toured around WA before eventually splitting up. 
In every musical reincarnation, Luke was always absorbing, and adding to his repertoire. He had now attained a huge back catalogue of mostly unreleased music.
The payoff was in the studio.  
Now completely focused on releasing and touring under his own name, Luke began piecing together the unique 'Way Back When' EP. 
A deep personal run through his own jungles. Featuring videos for singles 'Rainbow Bomb' and 'Seventeen' which featured at Perth Rooftop cinemas for Wamfest. The follow up 'Slow Buzz' and 'Aroura Borealis' were recorded with Dan Sanders and Brad Campbell from Gyroscope at their studio on the outskirts of Perth. The singles are a raw calling, that reinvigorate the '90s-grunge-era with Lukes signature twist for modern times.  
In what would become a shocking turn of events , Luke received a phone call that would change his life. His girlfriend had been involved in a serious hit-and-run car accident. Luke rushed to hospital and unexpectedly collapsed while seeing her in ER. Luckily doctors rushed in to save his life. During surgery, the neurosurgeons discovered Laurie had an abnormal condition which contributed to a major bleed on the brain. 
Part of his skull had to be removed to relieve the pressure that was building up inside. If he hadn't been in hospital already, doctors said he would have died within hours… Laurie then spent 6 days in a coma in ICU fighting for his life, his family were told to prepare for the worst. After a traumatic week, Laurie was finally moved out of ICU and very slowly began his recovery, when he finally opened his eyes and was able to slur a few words, he asked if he could still play guitar. 
He promised himself that within 6 months he'd relearn guitar, play & record all of the instrumentation for a brand new song, that would be released on the one year anniversary of that fateful day.  
He couldn't even walk yet…. 
Staying true to his promise  Laurie Luke has literally come back from the dead, relearnt how to walk, talk and play music on his upcoming single 'Long Way Home'.