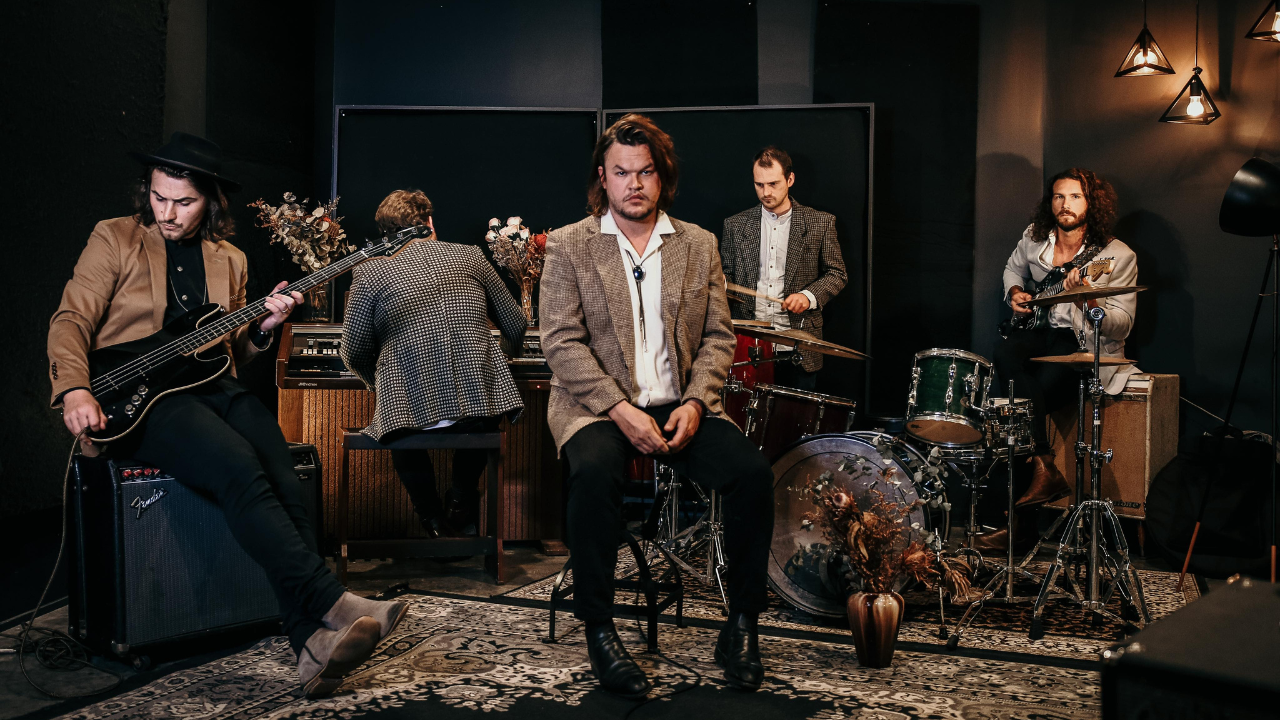 SLOW CINEMA
By fusing the dynamics of 90s alt-rock, the groove and rhythms of 70's artists, and the passionate melodies of 00s indie faves, Slow Cinema have created an intoxicating cocktail of sounds.  
After being mainstays of the local music scene in Newcastle for over a decade, with their previous bands playing alongside Australian favourites The Delta Riggs, The Preatures and Wolf & Cub. Buoyed by the successful release of their two singles Howlin' and Faye's Fever Flow, their sound continues to evolve and grow. 
"Slow Cinema have managed to encapsulate the moment of inspiration when Gen X/Millennials discovered their parents' vinyl collection and merged older flavours with alternative flair" - The Point Music News 
Slow Cinema's music combines dreamy sonic soundscapes and sun-drenched melodies with blazing chorus' to create an unforgettable, genre crossing experience. Ranging from hard-hitting riff based rock and roll and glimmering indie pop numbers, Slow Cinema create a varied and gripping live show that leaves the crowd wanting more, and an atmosphere that refuses to waiver. 
Following the release of their shimmering single 'Balta', Slow Cinema aim to bring their enthralling live show on the road, with a set of songs that will energize crowds and get them captivated by the energy of a band who pours passion into every second of their live performances.