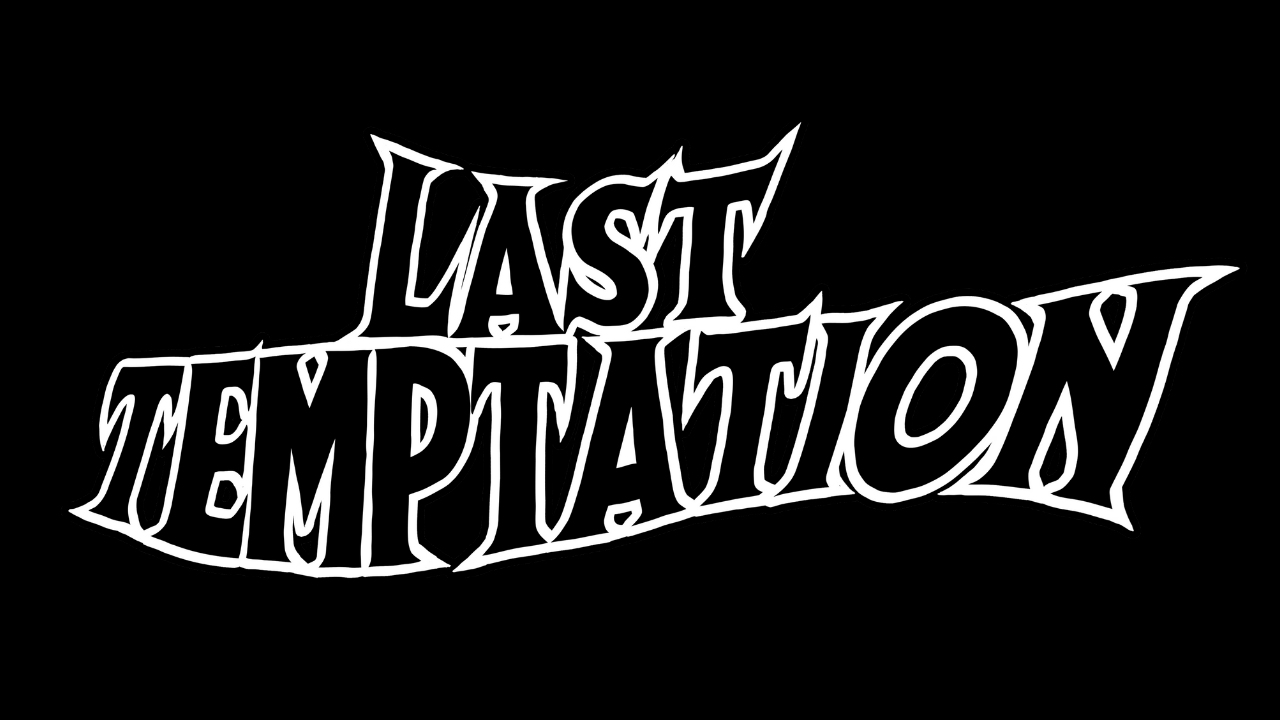 Last Temptation
Last Temptation is a killer band put together by guitarist Peter Scheithauer (Killing Machine, Belladonna, Temple of Brutality) , Butcho Vukovic (Watcha) Vocals , Julien Rimaire (Los Dissidentes del sucio hotel) on bass and Vince Brisach (Mitch Ryder) on drums.
It is accompanied by Hard Rock royalties such as Bob Daisley, Vinny Appice, Stet Howland, James Lomenzo, Don Airey and Rudy Sarzo with Butcho and Peter recording their first eponymous album released on September 27th 2019.
The first album was well acclaimed by the press around the Globe, Prior to that, Last Temptation also appeared on the Mainstage of the world famous Hellfest that followed a few shows including a festival in Germany with Dream Theater.
**Last Temptation have now signed a new management deal with Doug Goldstein and Big FD International (Ex Guns N Roses) and secure a multiple album deal with Golden Robot Records. **
The new album will be recorded during fall 2020 with producer Mike Exeter (Heaven and Hell, Judas Priest, Ozzy Osbourne, Black Sabbath) and includes guests like Kenny Aronoff so get ready for a busy year of festivals and touring season in 2021/ 22.
Last Temptation can't wait to share with you the new songs and see you all over the world on every stage possible.
(Press - Reviews 2019 / 2020)
Rock Hard France Hellfest - MainStage Show: Last Temptation delivered a good performance which makes you want to look into his future album.
Rock Hard France : Just surprised we sometimes hope for more breaks like the one on the remarkable "the Exit" or choruses a bit more catchy or airy. But that's only because we need to find something to say, because you have to find some tracks for improvements to this high- end album, source of happiness thanks to which you will not need fuel to warm up this winter.
Rock Hard Germany: "Despite the numerous guest musicians "Last Temptation" sounds natural, earthy and not a bit pieced together. In addition, Vukovic proves to be an extremely versatile frontman, who sometimes walks in the footsteps of Ronnie James Dio (R.I.P.), sometimes reminiscent of the good Ozzy - but a track more vocal ('Locked Up In Myself'). The cult character of the bands mentioned above may not (yet) approach LAST TEMPTATION, but they do not have to hide behind them with their first-time release. Good disc! "
Legacy Germany: Scheithauer is an excellent guitarist, Vukovic has a charismatic vocal organ, and it goes without saying that the rest of the musicians are beyond any doubt.
Classic Rock Germany: " In the best moment of the record, Last Temptation sounds like good old Black Sabbath."
Rock It ! Germany: "The album is well done because Last Temptation bring more and more Hard Rock facets into the game, with very solid craftsmanship and 11 very varied album tracks, deliver that have no hangover, but consistently rock forward. "
LOUD Italy: "short, a disc with a decidedly vintage bones, but with darting and well toned muscles. Those who love the genre will not be disappointed."
Metal Glory Germany: "Conclusion: full of power, old school and yet in the here and now."
Music Waves France: "The members of Last Temptation have enough work and mastery to give this new super group the dimension it deserves, provided that the busy schedules of each musician do not disrupt the project. On our side in any case, we will follow its evolution closely.Highly influenced by the hard & heavy 70s and 80s, Last Temptation is a new project that will satisfy fans of Ozzy Osbourne and DIO."
Makus Heavy Music Blog Netherland: "Fans of '80s Metal and passionists of the early Ozzy years should definitely check-out this longplayer. It's a time capsule into the first heydays of Metal, an album that blossoms already while spinning it for the first time."
MusikReviews.de Germany: "Straight, catchy mid-tempo riffs to fast- paced bass runs, in between virtuoso guitar solos ('Blow A Fuse'), are the supreme discipline of the four, with the swinging double from 'Fast And Fast' and 'Hell Is Walking In My Shoes' as a double top crystallised among all included songs."
Rock Tribune: "A kind of metal that reminds us of the old Black Sabbath, but isn't a copy at all''''Has clearly enough talent to give his own twist to the genre''. 'An interesting album full of excellent songs, with a very contemporary sound and even some grunge''
Spark Tcheque République: We have another supergroup on the horizon. The style and lineup of Last Temptation on their debut album will be a pleasant surprise for many Ozzy Osbourne and Ronnie James Dio fans.
Made in Metal Espagne: The musical quality is noticeable in each song that makes up this interesting album that you don't wanna miss and that deserves to be heard if you are a follower of Black Sabbath.
Way Up Germany: If you love the bands listed above (Black Sabbath, Ozzy, Diorites, Deep Purple), you should definitely go to Last Temptation. Maybe you will discover a new favourite band.
Guitar Germany: With Peters deeply tuned guitars with memorable riffs, the eleven songs are pushing nicely ahead.
Breakout Germany: The fiery guitar solos Peters, which you inevitably rock along on the air guitar, makes you feel good and spices up a good album.