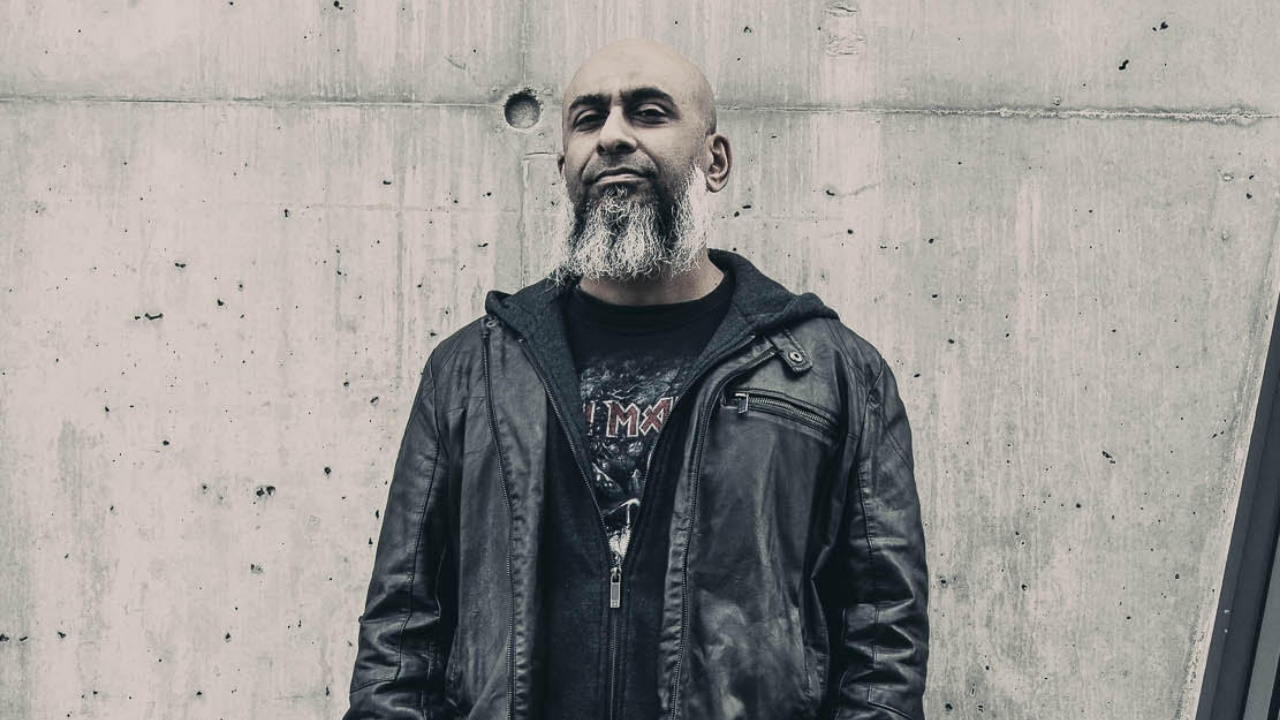 Sorrow & The Spire 
Sorrow & The Spire is the solo project of Navid Rashid, long time driving force of US progressive metal band Iris Divine.  Though metal runs in his blood, Navid has always maintained a love for well-written melodic rock, where big guitar riffs support catchy and even pop-influenced melodies, and immediacy doesn't have to sacrifice depth. Navid has been the leader of various bands and projects over the years, never gaining notoriety outside of independent and underground music circles, but steadily refining his talents and continuing to write and perform for the right reason - the love of the music.  Now, with years of experience and the inspiration of decades of amazing rock and metal music dating back to his youth, he has evolved into a solo artist that has something to say.
Sorrow & The Spire is the voice of a singer/songwriter/guitarist who is equally at home with 80s influenced hard rock, and the 90s/00s active rock and modern rock that fuses it with alternative and even touches of grunge.  
Navid is proud to release his first few singles through Crusader/Golden Robot Records. Produced, engineered and mixed by forty-year industry veteran Steve Brown (Trixter, Tokyo Motor Fist) and featuring good friends and guest rhythm section Chris DeChiara (U.S. Navy Band) and Jeff Teets (MindMaze), these tracks introduce rock fans to Sorrow & The Spire's big riffs and memorable hooks, that go for the heart with unrelenting energy, and just flat-out rock.  They would be equally at home on rotation at Sirius XM or cranked up on a stage at full volume.  
Navid's melodic sensibilities shine through in his passionate vocals and distinctive guitar style, always putting emotion before technique, and the song before everything.  "My Misery Calling" kicks things off with infectious energy and a huge chorus, "Castles In The Air" turns up the heaviness a notch with a positive message, soaring guitar solos and a few progressive touches, and "In The City Tonight" is the best late 90s active rock power ballad you've never heard.
More than a throwback, fans of bands ranging from Def Leppard to Foo Fighters would be well advised to check out Sorrow & The Spire, for killer music that takes familiar sounds into modern directions.