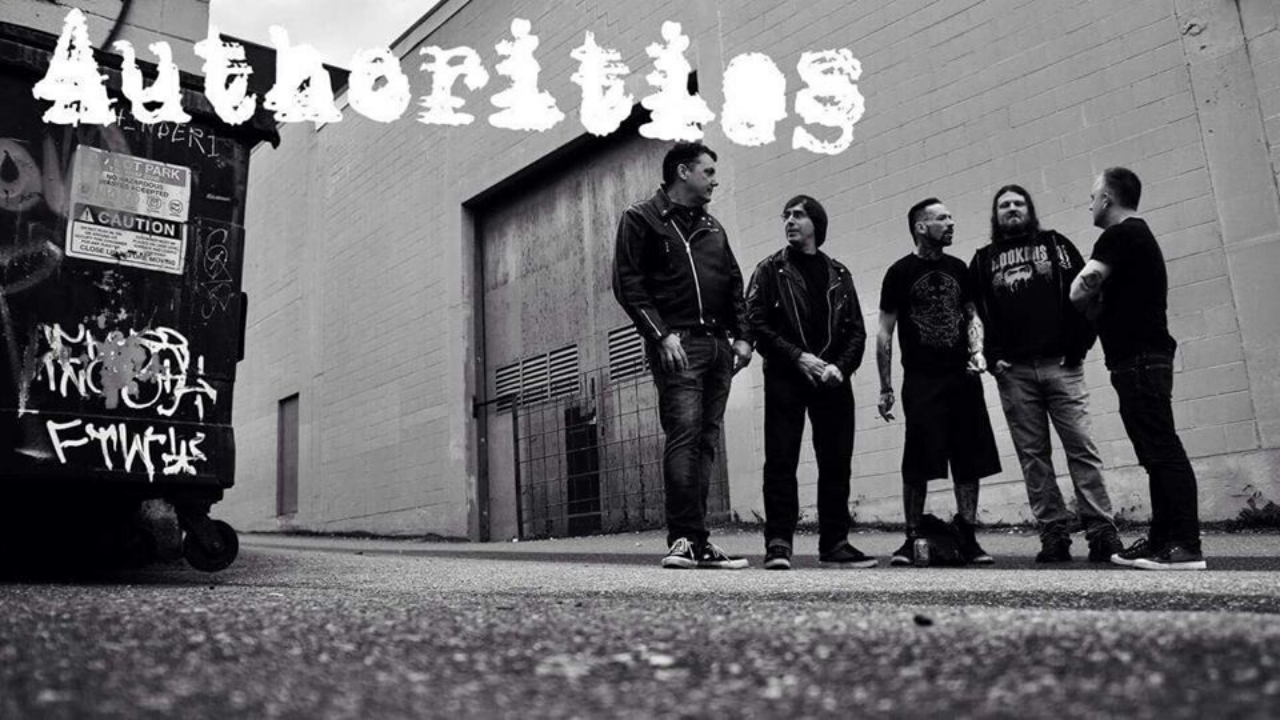 The Authorities
The Authorities formed in the fall of 1978 and played live for the first time on February 2nd, 1979, filling the hole left by Sid Vicious, who overdosed in New York City on that very same day. The scrappy young band unleashed such a blistering bombardment of punk rock on the good citizens of Stockton, California that 'ol Sid was quickly forgotten.
The Authorities released their debut Soundtrack for Trouble EP, on Selecta Record Operations in 1982, and its tracks,  I HATE COPS and RADIATIONMASTURBATION, have become the staple of punk rock compilations everywhere including Killed By Death Vol. 1, Copulation – The Sound of Hollywood, and We Got Power – Party or Go Home!
Subsequent releases by the band include the Puppy Love LP/CD (Get Hip Recordings), Bourbon Decay EP (Café Racer), Kung Pao Au Go-Go LP/CD (Get Hip Recordings), and the Authorities' tribute EP The More Things Change, The More Things Stay The Same, featuring Tesco Vee's Hate Police, Screeching Weasel, Alcoholics Unanimous, and Circus Tents, (Get Hip Recordings).
The Authorities persist to this day, an angry and unrepentant beast that will never die.
In 2010 the Authorities played the All Tomorrow's Parties Festival in Minehead, England, they appeared at SXSW in 2012 & 2013, and have played multiple other punk rock festivals, and have been touring the US and the UK and Europe, leaving a bloody trail of blown eardrums and busted heads, reviving interest in the long-running band that refuses to stay buried.
The Authorities have been writing and recording new material and are currently gearing up for another attack on the sensibilities of decent folk everywhere and will be releasing their next single, Talk to Me b/w Just an Excuse, on Die Laughing Records.
You can run, but you can't hide from the Authorities.