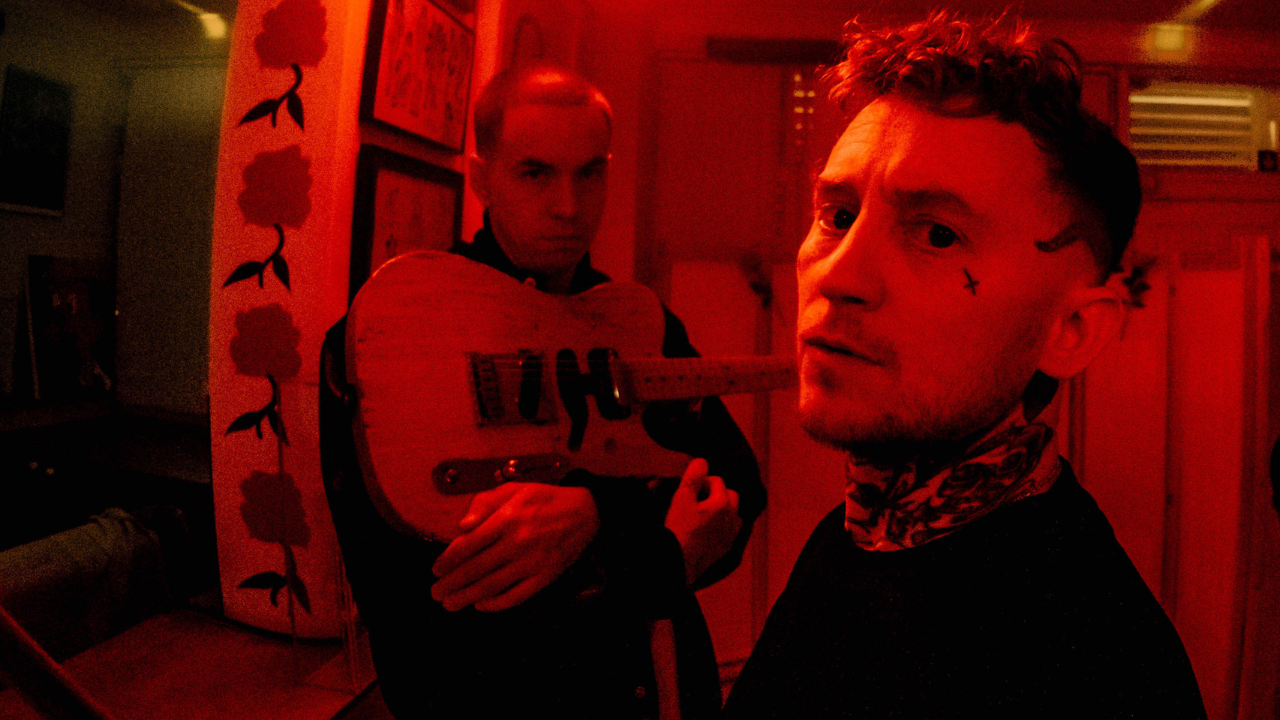 FRANK CARTER & THE RATTLESNAKES
Making their name with full-bodied, hard-hitting punk rock reinforced with a hard rock undercurrent, Frank Carter & The Rattlesnakes were formed in 2015 by Carter, former lead singer with the successful UK punk band, Gallows. Carter was a founding member of Gallows in 2005, but in 2011 he came to an impasse with the group over their musical direction.
Carter left the band and debuted to a new group, Pure Love, in 2012, whose sound was more indebted to mainstream rock and had a more positive lyrical stance. Pure Love released a handful of singles and one album, 2013's Anthems, but in April 2014, Carter announced the digital release of the groups final recordings. 
In March 2015, Carter launched a new project, Frank Carter & The Rattlesnakes, with Carter on lead vocals, Dean Richardson (formerly of Heights) on guitar, Thomas Mitchener (another alumnus of Gallows) on bass, and Memby Jago (who'd previously worked with the Ghost of a Thousand) on drums.
With a sound that returned Carter to the forceful sound of Gallows, Frank Carter & The Rattlesnakes made their recorded debut with the 2015 EP Rotten, and in August 2015 they dropped their first full-length album, Blossom. 
The band was soon touring regularly in the UK and Europe, and in 2016 they introduced a new line-up, with Mitchener and Jago replaced by a new rhythm section of  drummer Gareth Grover (formerly of Gallows and Haunts) and bassist Tom "Tank" Barclay.
Carter & The Rattlesnakes' second album, Modern Ruin, was released in January 2017 and saw a slight return to the more melodic alt-rock sound the frontman had explored with Pure Love, with positive results - the album sold well, and the band was a major draw that year on the festival circuit. 
2019's End of Suffering, which included the bruising single "Crowbar," continued in a similar vein. With the tour of their previous album cut short by Covid-19, the band used the time throughout lockdown to write and produce their fourth record, 2021's Sticky, which featured a guest appearance from Idles' Joe Talbot on the lead track "My Town."
2022 brings their new association with Golden Robot Records and 2 brand new singles by years end , stay tuned its going to be massive !!!!
​​​​