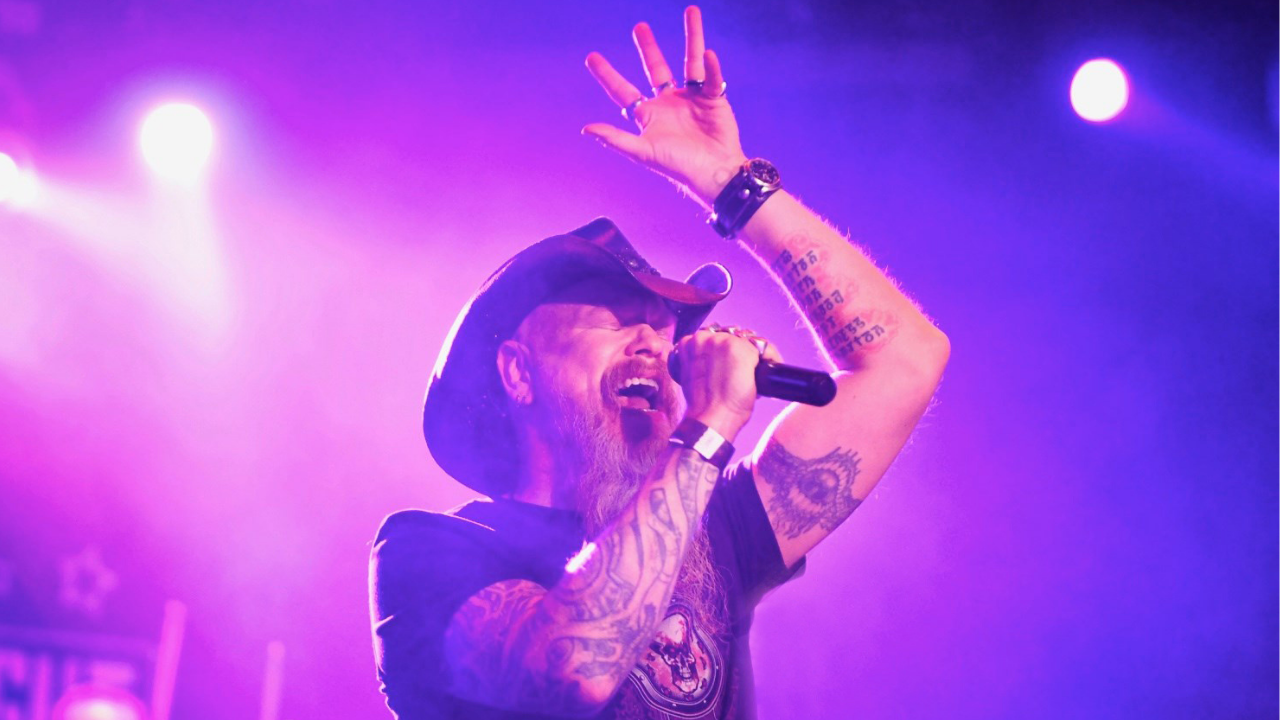 JASON CHARLES MILLER
An accomplished performer with more than two decades of professional experience as a singer, songwriter, producer and voice actor, Jason Charles Miller has quietly established himself as a veteran presence in Americana, country and Southern rock.
As a solo artist, Jason Charles Miller has performed alongside and opened for country and rock greats including Billy Ray Cyrus, Alan Jackson, Eric Church, Toby Keith, Ashley McBryde, Allman Betts Band, .38 Special, Night Ranger, Gary Allan, Justin Moore, Big Kenny of Big And Rich and Jerrod Niemann.
In 2019, Jason was lead vocalist on the Billboard chart-topping theme song for the 'Final Fantasy XIV: Shadowbringers' video game. He has also contributed two songs to the critically acclaimed 'Metal Gear Rising: Revengeance' soundtrack, three songs to the highest selling video game of 2020, 'Cyberpunk 2077' and has even sang backup for Robert Smith of The Cure on the Reeves Gabrels/Robert Smith track "Yesterday's Gone."
Jason is the on-camera host of the Webby award-nominated show 'Starter Kit' on Geek & Sundry, teaching celebrities how to play tabletop role playing games. He also appears as a host and on-air personality on streaming channels including Dungeons & Dragons, Nerdist, Hyper RPG, The Young Turks and College Humor. Jason is also the co-host of Bardic Inspiration, a weekly D&D songwriting show sponsored by Idle Champions of the Forgotten Realms on the CNEGames Twitch channel.
You can also see Miller on-screen in the SyFy original movie 'Battle Planet,' in 'Chatroom of Solitude' on Stan Lee's World of Heroes network, playing himself in season 5 of 'The Guild,' and squabbling with Lewis Black and Andy Dick in various productions on Comedy Central. As a voice actor, Jason has hundreds of animated and video game credits (see highlights below) and has even narrated a film for NASA.
Widely recognized as the frontman and founder of the rock band Godhead, he sold more than 250,000 albums touring the world with the likes of Ozzy Osbourne, Rammstein, Disturbed, Linkin Park, Slipknot, and Korn frontman Jonathan Davis.
In 2004, Jason penned the all-star collaboration "Forever In Our Hearts," a song to benefit the victims of the 2004 tsunami in South Asia which included Brian McKnight, Mya, Jacoby Shaddix [Papa Roach], Nate Dogg and many more.
Originally from Clifton, VA, Jason now lives in Los Angeles, CA where he owns and runs the successful recording complex Central Command Studios.
TESTIMONIALS:
"I'm one of his biggest fans and believers!" – Billy Ray Cyrus
"Jason is such a talented writer and performer. His new album will probably kick a hole in Nashville." – Charlie Starr (Blackberry Smoke)
"JCM is an amazing singer with a huge voice. His control is astounding. From my own personal experience, the only singer I have ever recorded that is anywhere near his equal would be everyone's favorite rock icon, David Bowie" – Reeves Gabrels (The Cure, David Bowie Band)
"Jason takes the live show and then turns the crank up a notch or two. It's something to see!" – Tonya Campos (105.1 Go Country, Los Angeles)
"Jason Charles Miller is a cutting edge rock/country/blues artist of these times! Great vocalist/musician/writer. In other words, "don't come a knockin' if you're not prepared for country rockin!" - Rickey Medlocke (Lynyrd Skynyrd)
RECOGNITIONS:
Streamy Award nomination - Muzzled The Musical
Webby award nomination - Starter Kit
Radio Disney Award nomination - "Cruisin' For A Bruisin'"
No. 1 Billboard Album Chart - Teen Beach Movie
No. 23 Billboard Japan Hot 100 - "Shadowbringers"
No. 4 Billboard Japan Most Downloaded - "Shadowbringers"
Platinum Record - Queen Of The Damned soundtrack
Platinum Record - Teen Beach Movie soundtrack
Gold Record - The Punisher soundtrack
CO-WRITING HIGHLIGHTS:
Billy Ray Cyrus
Rickey Medlocke (Lynyrd Skynyrd)
Charlie Starr (Blackberry Smoke)
Driver Williams (Eric Church)
Chuck Goff (Toby Keith)
Paul Anka
Ben Moody (Evanescence)
PLACEMENT HIGHLIGHTS:
True Blood
NFL Today
Dateline NBC
AEW Dynamite
WWE Smackdown
The Deadliest Catch
UnDeadwood (score composer)
Critical Role (theme song)
International Tabletop Day (theme song)
The Guild
Hung
Relics And Rarities (theme song)
Legends of the Multiverse (theme song)
PRODUCTION HIGHLIGHTS:
Billy Ray Cyrus
Bret Michaels (Poison)
James LaBrie (Dream Theater)
Psyclon 9
Felicia Day
Godhead
Tina Guo
VOICE ACTING HIGHLIGHTS:
Halo Infinite
Chivalry 2
Shenmue III
Days Gone
Kingdom Hearts III
Attack on Titan
Neverwinter Online
Gundam: Iron Blooded Orphans
The Legend of Korra
Hearthstone
Star Trek Online
World of Warcraft
Avatar: The Last Airbender
Final Fantasy XIV: A Realm Reborn
Batman: The Brave and the Bold
Moribito: Guardian of the Spirit
Wonder Woman animated movie
Code Geass
Super Street Fighter series
Star Craft 2
Diablo III
Guild Wars