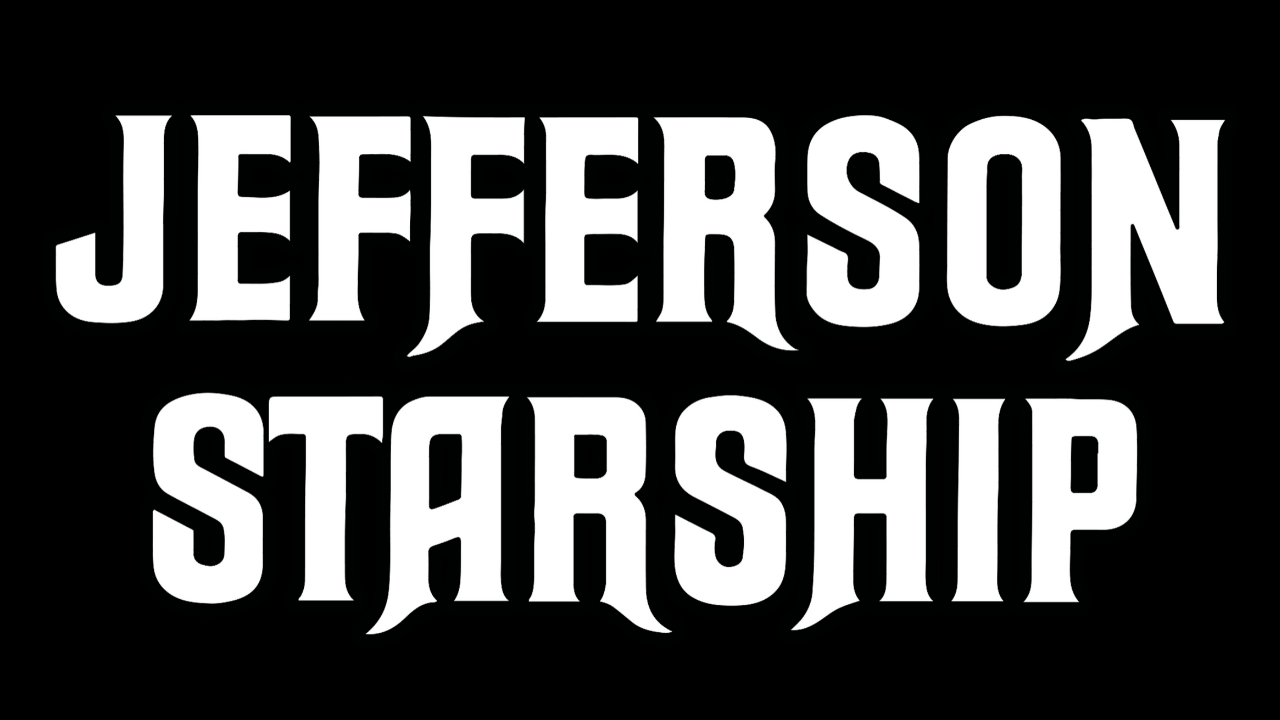 Jefferson Starship
When Paul Kantner formed Jefferson Starship in the early '70s, his aim was to surround himself with fearless, talented musicians who could help him bring to life the adventurous concept albums and eventual deep catalog of rock radio classics that would be his legacy.
When the current lineup of the band coalesced around him in 2012 — with many members having joined years or even decades before that — the musical chemistry was immediate, and he often talked about how he wanted to record new music.
Now, that chemistry forges on in a new Jefferson Starship EP called Mother of the Sun (the band's first official release since 2008), and it's dedicated to Kantner.
"Paul's vision of Jefferson Starship was always that it is a collective, that all the people who come into it, with the creativity they bring, is what makes it such a great band," says singer Cathy Richardson, who's been with Jefferson Starship since 2008, when she joined after fronting a reunited Big Brother and the Holding Company. "He knew how to bring in the right people, and it ended up being so many different types of band over the years. I'm so grateful he brought me into this band, this other family I have now."
Written during loose soundcheck jams on the road and at writing sessions at the home studio of vocalist and guitarist David Freiberg — he's the most tenured member, playing with the band on its first album in 1974 (and on every one since), and strumming with Kantner back in the early '60s, when they "still played on folk instruments" — Mother of the Sun is a capital-R Rock album, the type of record that could have come out in 2020, 1990, or 1970.
Boasting seven new tracks filled with that classic Jefferson Starship mix of rebellion, riffs, sonic exploration, and Big Ideas, Mother of the Sun features five songs co-written by Richardson, including the powerful single "It's About Time," a song about how it's time for "old white men" to step aside and let women run the world that was co-written by lead guitarist Jude Gold and the band's legendary frontwoman, Grace Slick.
Slick isn't the only original member to contribute to Mother of the Sun: Original Jefferson Airplane/Jefferson Starship member Marty Balin co-wrote the beautiful standard-sounding ballad "Don't Be Sad Anymore" with keyboardist Chris Smith before Balin's passing in 2018, and original Jefferson Starship bassist Pete Sears plays on three songs. Additionally, Slick and Kantner's daughter, China Kantner Isler, sings backup on the haunting "Runaway Again."
To complete the connection to older versions of the band, the album's fifth track is an ever-climbing and downright epic electric-guitar reimagining of Jorma Kaukonen's famed Jefferson Airplane acoustic piece "Embryonic Journey," performed by Gold.
Jefferson Starship's five members describe themselves as a "gang," and that comes across in talking to them, and in their robust live performances, which have taken them to five continents, too many countries to list here, and nearly every state in America, and which draw from a massive setlist of hit after hit. In addition to Freiberg, the band includes drummer Donny Baldwin (whose Jefferson Starship roots go back to 1982, and includes tenure with Starship, the multi-platinum, mid-'80s version of the group), keyboard and keys-bass player Smith (who joined in 1998), guitarist Gold (who joined in 2012, and still gets called "the new guy" in jest by the band), and singer and guitarist Richardson.
Mother of the Sun will feature as part of the Jefferson Starship live experience when it's released in the summer of 2020. As Jefferson Starship approaches their 50th anniversary, the group's members look to the future with the word Kantner, who unfortunately died in 2016, used to say to them all the time: "Onward!"
"To me the exploration — that Paul Kantner thing of just getting on a rocket ship and firing it as hard as it will go, and taking off and exploring the cosmos, the music, and everything in between — is really the spirit of Jefferson Starship, and that's very much alive in the band today," Gold says. "And that comes straight from Paul. And always has."
Mother of The Sun - NEW album out NOW
Jefferson Starship is:
David Freiberg - lead and background vocals, guitar
Cathy Richardson - lead and background vocals, guitar, keyboards
Donny Baldwin - drums, background vocals
Chris Smith - keyboards
Jude Gold - lead guitar
New York, NY (July 10, 2020) - Legendary rock band Jefferson Starship (featuring David Freiberg, Donny Baldwin, Cathy Richardson, Chris Smith, and Jude Gold) has announced the release of their new EP, Mother of the Sun, their first collection of new songs in 12 years. Released on Golden Robot Records, Mother of the Sun will hit stores and streaming platforms on August 21. The seven tracks include two songs co-written by original Jefferson Starship/Jefferson Airplane members — one co-written with Grace Slick and another co-written with Marty Balin. The collection also features the return of original Jefferson Starship member Pete Sears, who plays bass on three tracks..
Grace Slick co-wrote the first single, "It's About Time," which was released today via all digital retailers. Lead singer Cathy Richardson, who collaborated on the song with Slick and guitarist Jude Gold.
"Paul Kantner was our bandleader and the visionary who kept Jefferson Starship going through so many eras," says Richardson. "He inspired so much about this record, from the messages in the lyrics to the title and album art to the collaborative process of creating music as a band with some of his original muses - Grace, Marty, and Pete. Mother of the Sun is dedicated to PK."
While Jefferson Starship's current members have been touring incessantly (including playing five continents with Kantner before his passing in 2016), Kantner's final "crew" has mostly been riding out the pandemic in their homes. That hasn't stopped them from planning a massive 2021 tour to support Mother of the Sun, though, as new dates will be announced this fall.
Jefferson Starship features founding singer/multi-instrumentalist David Freiberg (who was also in Jefferson Airplane during the band's final year), longtime drummer Donny Baldwin (who joined Jefferson Starship in 1982 and also played and sang on many hits of the band's Starship era), lead singer Cathy Richardson (whom Kantner recruited in 2008), 25-year member Chris Smith on keyboards, and lead guitarist Jude Gold, who joined in 2012.
The current lineup of Jefferson Starship is dedicated to breathing new life into this timeless music in their live shows. Massive hits such as "Jane," "Miracles," "White Rabbit," "Somebody to Love," "Volunteers," "We Built This City," and "Nothing's Gonna Stop Us Now" continue to reverberate in pop culture all over the world . Whether in the studio or on tour, the five members still enjoy pushing sonic boundaries, passionately trying to change the world, and staying true to the original spirit of all things Jefferson Starship.