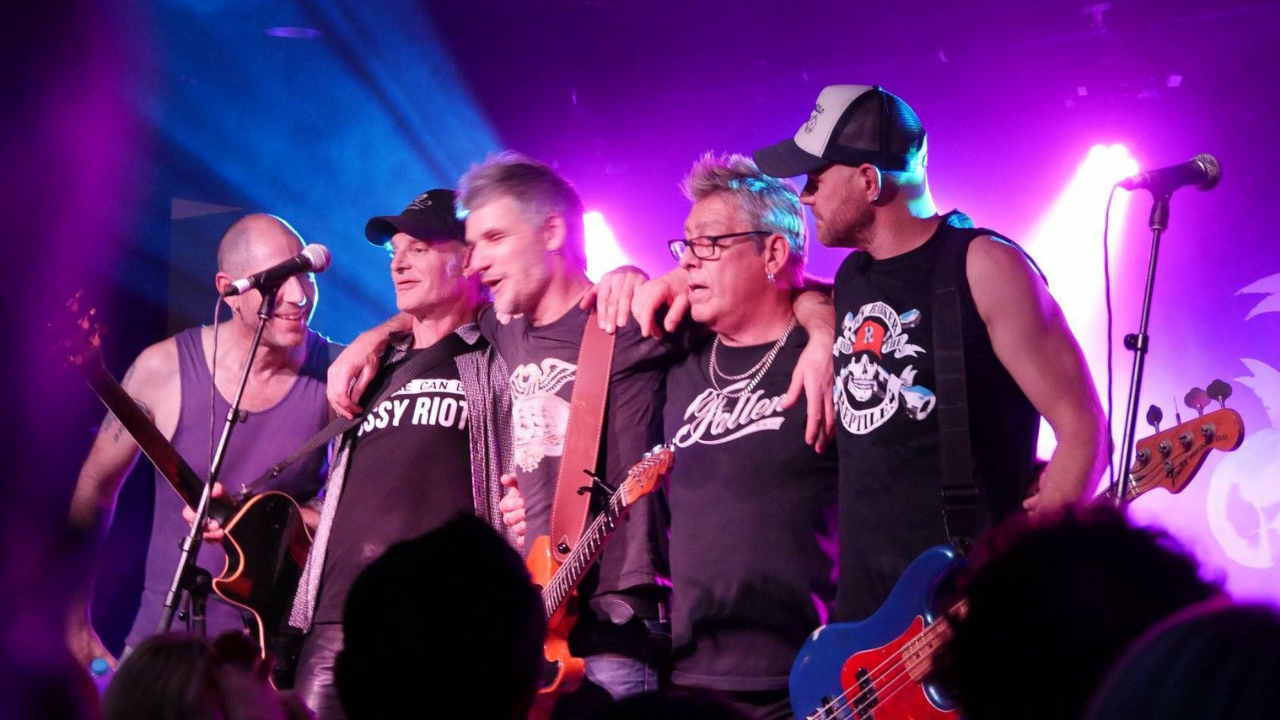 Nick Barker and the Reptiles
Nick Barker and the Reptiles was formed in 1988 by the iconic Aussie singer/songwriter Nick Barker. The rock group played extensively around Australia, touring 200 shows on a National Pub Tour.
After releasing their cover of Cockney Rebels' 'Make Me Smile (Come Up and See Me)', they shot to fame throughout Australia as they reached the top 30 on the ARIA Singles Charts November 1989. With albums such as Goin' To Pieces (1989) **and **After the Show (1991) being released by the band, Nick Barker and the Reptiles were known for their rocking tracks and their stellar performances.
The band took time apart in 1993, when Nick decided to disband.
Golden Robot Records are now proud to present the back catalogue of Nick Barker and the Reptiles in 2021!
2021 - Update 
Nick Barker and the Reptiles played loud Rock n Roll  in Pubs. A whole lot of Pubs. From 1988 to 1993 they  drove up and down the east coast ,across to SA and even WA. Sometimes 3 gigs in a day, mostly 5 nights a week, most weeks of the year .
 In between they recorded 2 Albums 1989's "Goin' to Pieces" and 1990's "After the Show "( made in Memphis Tennessee) and one EP  1992's "Loose" . But their stock in trade was live gigs . 
They drank a lot of Beer, invented a card game (don't ask) and a cocktail (vodka and staminade) and won the hearts of a lot of hardcore Australian Rock n Roll fans.