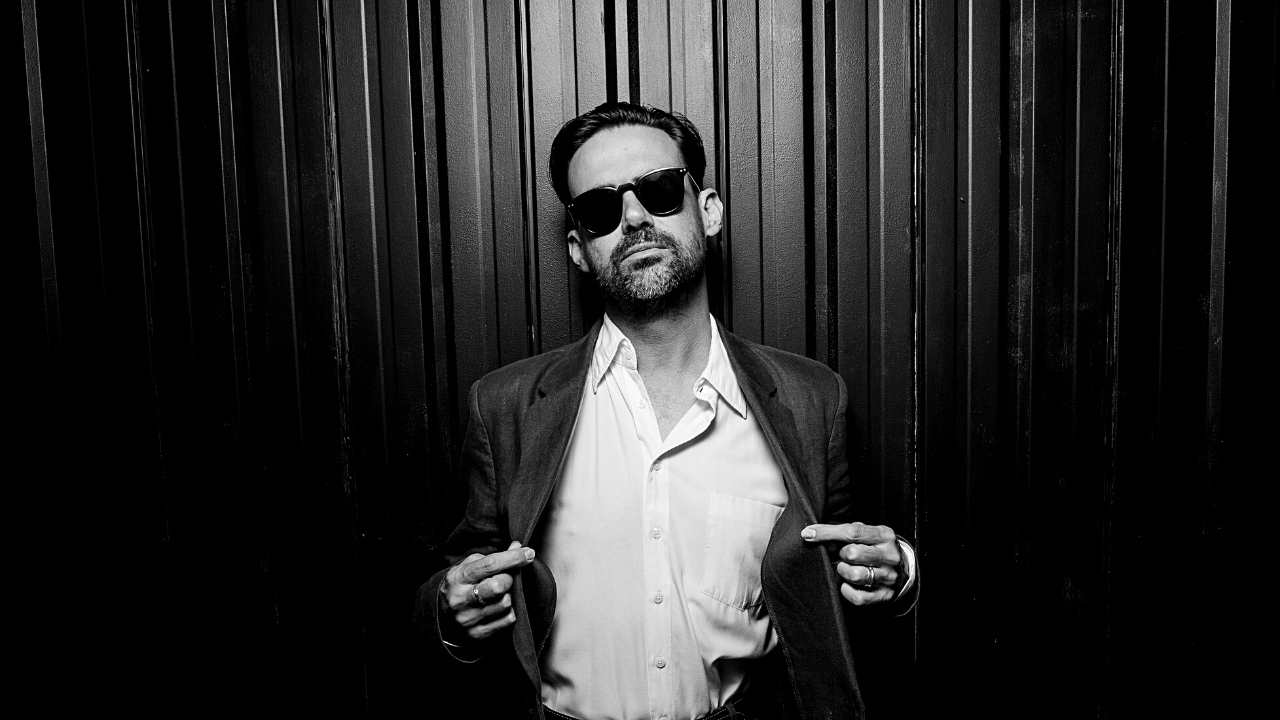 PHIL JAMIESON
Phil Jamieson has spent the last quarter-century fronting one of Australia's popular and successful bands. An accomplished singer, songwriter and guitarist, Jamieson's generation-defining lyrics and vocal melodies first became etched into rock fans' DNA in 1995, when the Lismore-born quartet he helped form as an 18-year-old rode a new wave of alternative music to become the first act Unearthed by national youth radio station triple j with its debut single "Sickfest". 
So began a love affair that maintained its heat and passion for over one thousand live shows, six consecutive Top 10 debuts and multi-platinum album sales. That initial romance with triple j's listeners blossomed into full-bloom infatuation: an incredible 17 Grinspoon songs have polled in Hottest 100 countdowns over the years, led by the much-loved 'Chemical Heart' (#2 in 2002; #63 in 2013's Hottest 100 of All Time). 
Jamieson's live performance talents have continued to diversify and develop as he has explored new stages and formats. Embracing a solo career, Jamieson also made the transition from live music venues to the boards of theatres around the country in 2017, being cast as St. Jimmy in the Australian stage production of American Idiot. The Broadway musical made an impactful debut with its initial Australian premiere in Brisbane, leading to a national tour in 2018 - a performance that earned Jamieson acclaim: "Phil Jamieson carried the role in Perth, and absolutely nailed it. Jamieson has more of a swagger than an in-your-face psychopathic Jimmy, which I enjoyed more than I expected…whenever Jimmy is on stage, it's difficult to focus on anything else." - SYN MEDIA 
As well as working on his solo career in recent years, Jamieson has also been involved in several philanthropic and industry-specific initiatives.  
In 2013, he co-founded the Rock N Ride Tour for the national Youth and Mental Health Foundation, headspace. Bringing awareness to mental health issues faced by young people, the initiative saw a group of media figures, musicians and friends of Jamieson's engage with local communities across a five-day motorcycle road trip, taking in over 5000km on the road. Additionally, profits from Jamieson's solo touring have been donated to national initiative Support Act, who continue to assist and uplift those in the music industry who are in need. 
Since 2015, Jamieson has also been an industry judge for the Australian Music Prize, arguably the most prestigious award in Australian music.  
From fronting a generation-defining band, enjoying success as a solo artist and in the musical theatre world, as well as using his skills behind the scenes across numerous projects; Jamieson remains a multi-faceted creative, 27 years on from his debut. 
2022 welcomes the debut solo album from Phil Jamieson, featuring singles 'Trouble' and Lights On'. A project years in the making, it has already grabbed the praise,as that doyen of the arts, Tim Rogers says of it: "Phil's puckish performance style is underscored by a voice that can turn choirboy or demon's spawn in a blinding grin. This has at times overshadowed his humour and empathy but no more. Teasing open his lapels to show heart and scars, but also hope and the lessons learnt from throwing yourself into this art that compels and damns us. Pop music with fire and finesse.'