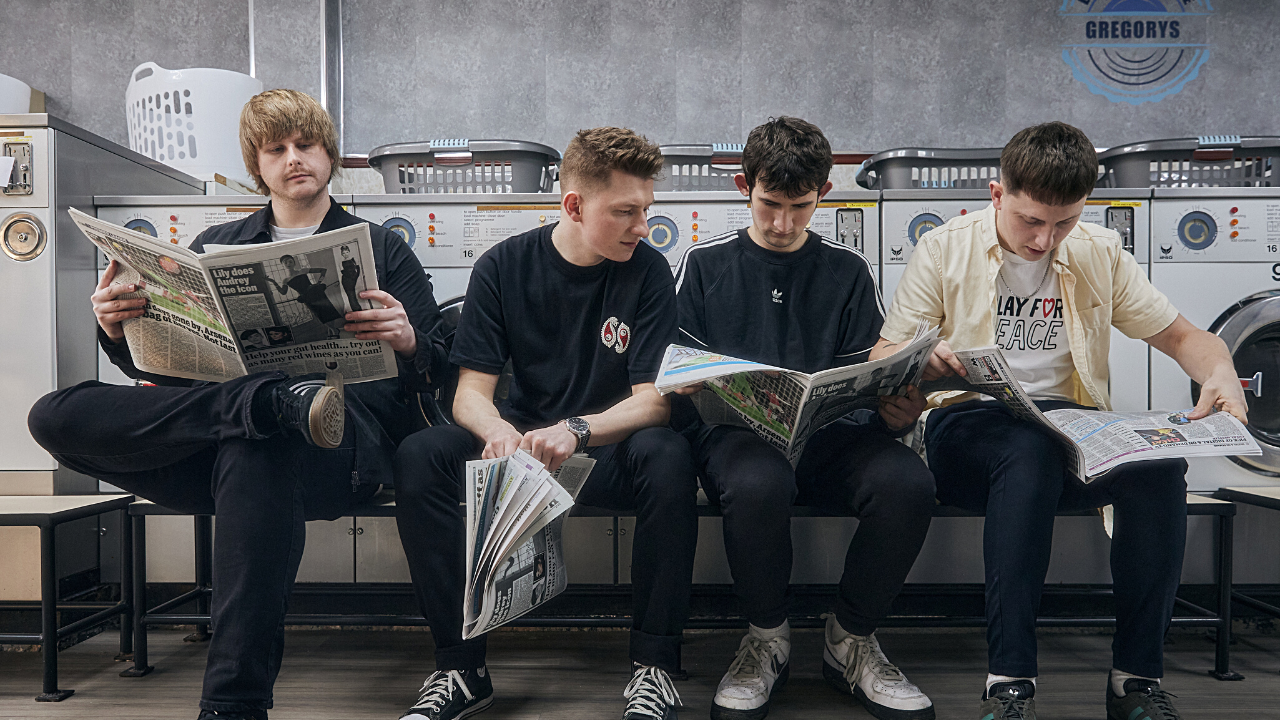 SHADE
The North Manchester quartet of Luke (vocal / guitar), Adam (bass / vocal), Ben (guitar) and Oliver (drums) hit the ground running in Spring 2019. Whilst the pandemic reduced their live appearances at the time, it didn't stop them refining their craft, writing and building a loyal following which continues to grow all the time.
The best thing about SHADE (always written in capitals) is while they have proper Mancunian attitude and swagger, they're not clones of what's gone before. There may be elements of Oasis, Stone Roses, etc which they've picked up from their parents record collection, but the sound they craft is 100% their own. Lead guitarist Ben alone is like the bastard offspring of Jimi Hendrix, John Squire and Slash combined. While other 'new' Manchester bands hark back to the past, SHADE are looking firmly forward with a truly exceptional songwriter and singer in Luke who is going from strength to strength with wisdom beyond his years.
Obviously every band needs a strong engine room to keep it all together, and this is the beauty of it, not only are Adam and Oliver in tune, they're brothers as well. You can't get tighter than that!
No longer Manchester's best kept secret, the band have recently joined Golden Robot Records whose roster spans all four corners of the earth. It's time for SHADE to go global!