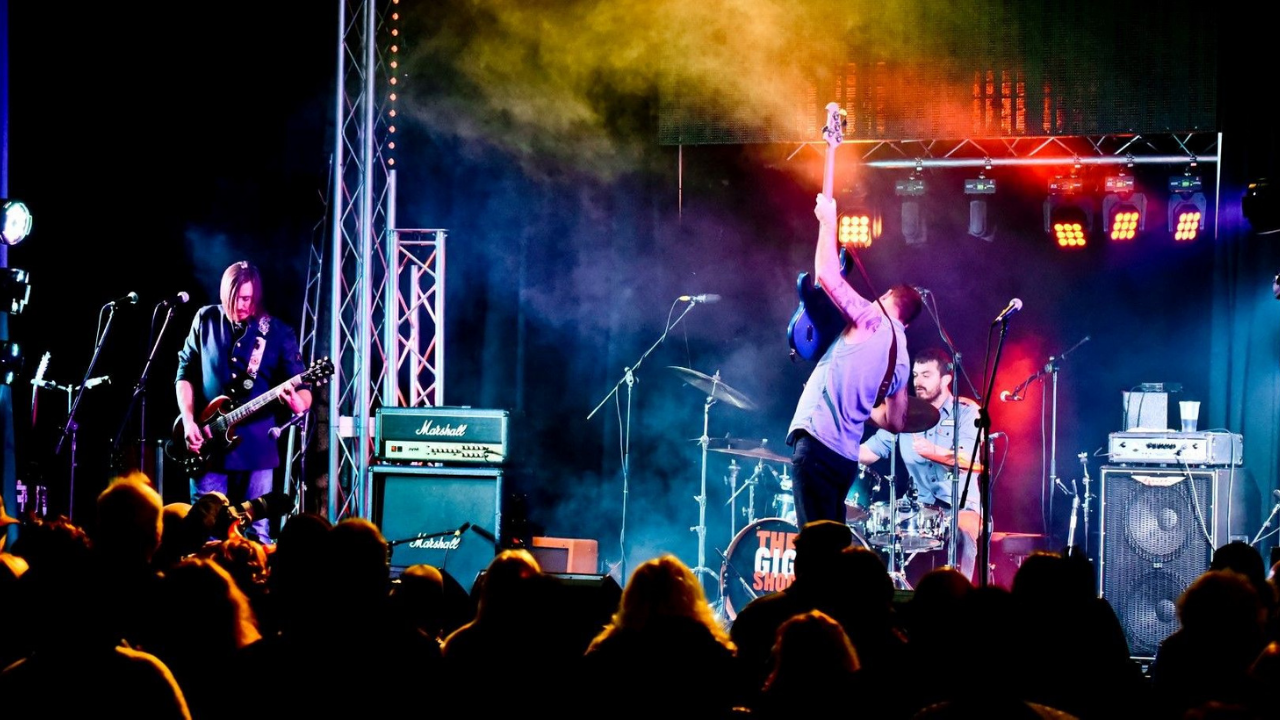 SKAM
Formed in 2011, SKAM are a hard rock power trio band from the middle of England.  They have a reputation for delivering no nonsense, gutsy, classic sounding British rock music.
Over the last 9 years, the band have worked tirelessly to build a solid following in the UK, and now they are widely considered to be at the forefront of the 'New Wave of Classic Rock' movement that is currently sweeping the nation.
To date, the band have independently released 3 albums. 'It's Come to This' (2011) and 'Peacemaker' (2014) were released to critical acclaim and the band established themselves as a live force to be reckoned with.
The band have hit road with The Answer, Airbourne, Skindred, The Quireboys, and GUN to name a few and are considered a formidable live act.
A drive to innovate inspired SKAM to release 'The Amazing Memoirs of Geoffrey Goddard' (2017), a concept record based on the diary entries of a time travelling RAF pilot.
The songs were described as 'gritty anthemic rockers' by Classic Rock Magazine and the album received a number of 5 star reviews from the UK Music press.
SKAM don't write songs to a formula, they write songs as rock fans, trying to capture what they would want to hear.
Lead single 'Take it Or Leave it' was voted as 'track of the week' by Classic Rock Magazine and has since been included on Earache Records 'New Wave of Rock N Roll' compilation vinyl.
2021 has brought us new music from SKAM. Their latest EP, INTRA has become a huge success, charting on the UK iTunes Rock Album chart and the UK iTunes All Albums chart.
INTRA is the first EP of a 2 part anthology, making up the 4th full length release. Having honed their craft the lads have gone back to basics and put together a collection of hard hitting tracks.The 2 part Album is inspired by modern day struggles and each song focuses on negative human trait but sends the message that in any situation there is always hope.
SKAM are back and better than ever and we welcome them to X-ray Records.
SKAM are:
Steve Hill - Guitar / Vocals
Matt Gilmore - Bass
Neal Hill - Drums