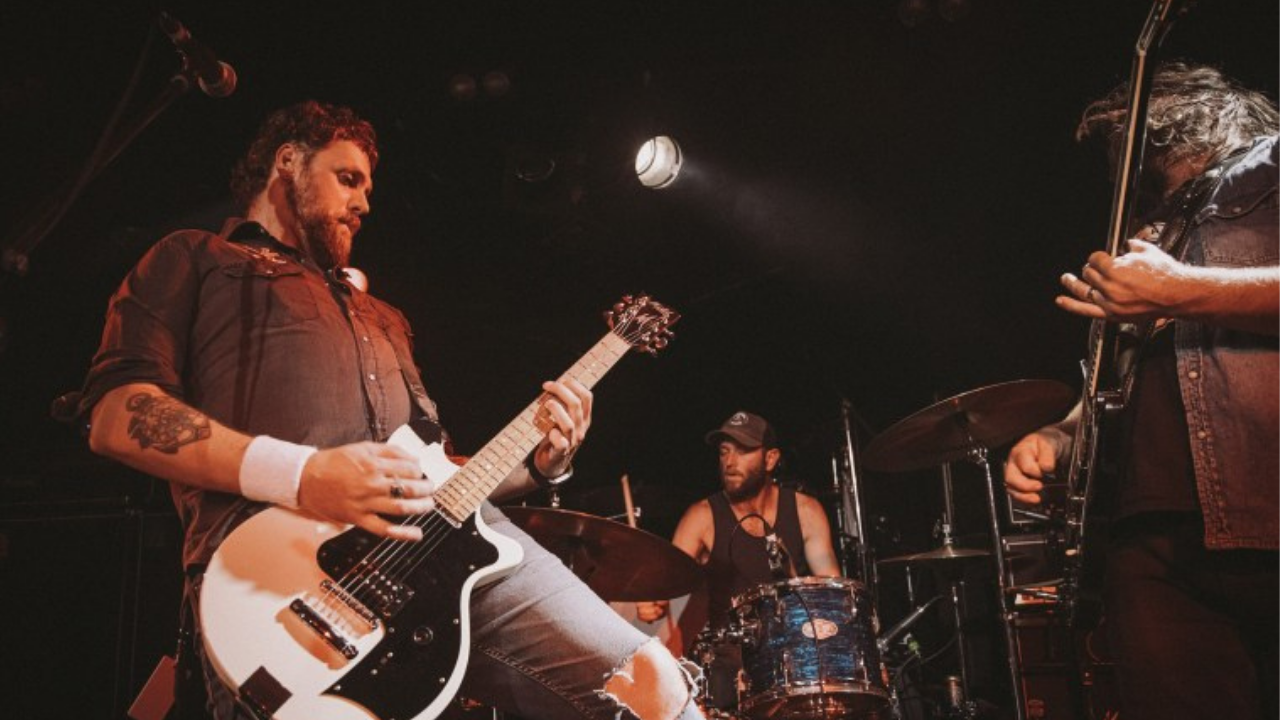 Full Tone Generator
Full Tone Generator started as an idea hatched on the beaches of Australia by Andy Fernando and bought to fruition in the Californian Desert by Andy Fernando, Brant Bjork and Brad Young.
While Don Fernando (band) were on a break in early 2018 Andy was looking for another outlet for his new songs and took it upon himself to contact the one and only Brant Bjork (Kyuss, Fu Manchu, Brant Bjork and the Low Desert Punks).
Andy had met Brant while touring together in Australia in 2017 and the guys had developed a friendship over their mutual love of Gin, Rock n Roll and the Ramones.
After some late night text messages and emails Andy sent Brant some of his new demos and asked if he would be interested in working together on a new project. Andy's vision was to take his new songs into the spiritual home of stoner rock and record them with one of the forefathers of the genre, Andy needed a drummer and producer, luckily Brant is both, Brant proposed that they head out into the desert and setup a mobile studio in a remote location to record an LP with Brant playing drums and producing the record with the assistance of Bubba Dupree.
Andy could not have hoped for a better outcome for this new project, he enlisted local muso and bandmate Brad Young on guitars and bass and Full Tone Generator was born. 
In late 2018 their debut album "Valley Of The Universe" was released worldwide to rave reviews, Andy then enlisted the services of Ben Hall and Mat Evans to fill out the live lineup of the band and went out on the road to promote the release.
The band that started as a recording project has now developed into a fully fledged band and have just finished an ISO collaboration with none other than Nick Oliveri (Kyuss, Queens of the Stone age) and are working on their next full length release.
The band signed to Golden Robot Records / Iron Head Records in late 2020.