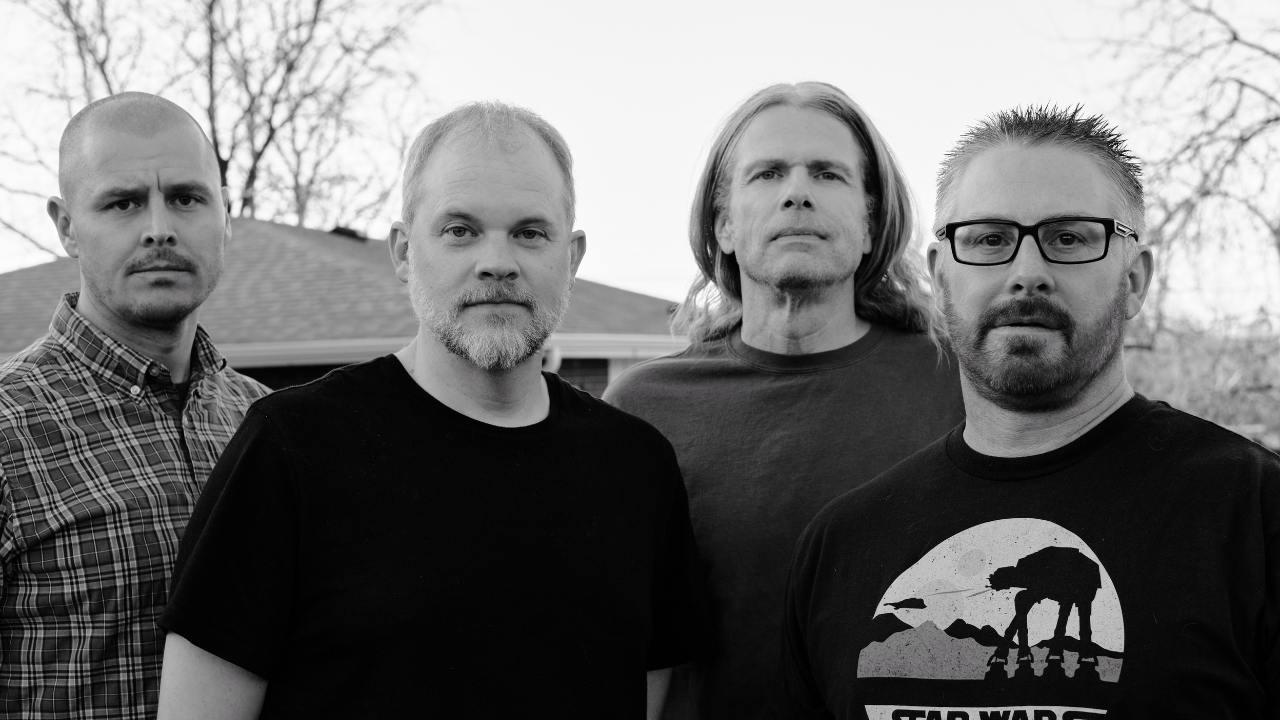 SEA OF FLAME
Sea of Flame is a slow burn that grows to an inferno. Over ten years of honing their craft in Denver's underground rock and metal scene, the quartet of Ben, Heavy, Jim, and Miles have a reputation for powerful shows that bring the heat.
"It's always about playing live," co-founder and drummer Jim Cook says. "We didn't start this to be a studio band. We want to go up on stage and give the audience something they haven't seen."
Formed in 2012 by Jim and Heavy, Sea of Flame has evolved over the years.  Sometimes they were a three piece, sometimes a four piece band. For a year they were an instrumental outfit. With the additions of Ben on bass and Miles on vocals and guitar, the band stepped up to the next level. Along the way, two EPs were produced – their self-titled debut and 2018's Ballast.
"We needed time to shape our sound," Heavy says. "We are at a point here, ten years into the band, where we have really found what makes Sea of Flame different from other bands. It's a special combo of what each of us brings to the table."
With the band's third release, Bristlecone, what makes Sea of Flame is on display.  Tasty riffs, driving beats, and vocals that engage the listener.
"We strive to have lyrics and vocal melodies that bring everyone in.  A lot of heavy bands express only one emotion.  That can be cool, but we want to do more," reflects Miles.
With the release of Bristlecone, Sea of Flame has joined forces with Iron Head Records and Golden Robot Records. This partnership allows the band to move beyond the limit of what they can do alone.
"We chose Bristlecone to be the title of the album very intentionally. Those trees live thousands of years. Over that time they twist and turn into something gnarled but beautiful and tenacious. In a lot of ways that is emblematic of the journey of this band," Ben adds.
So after ten years, Sea of Flame is stronger than ever and looking to burn.