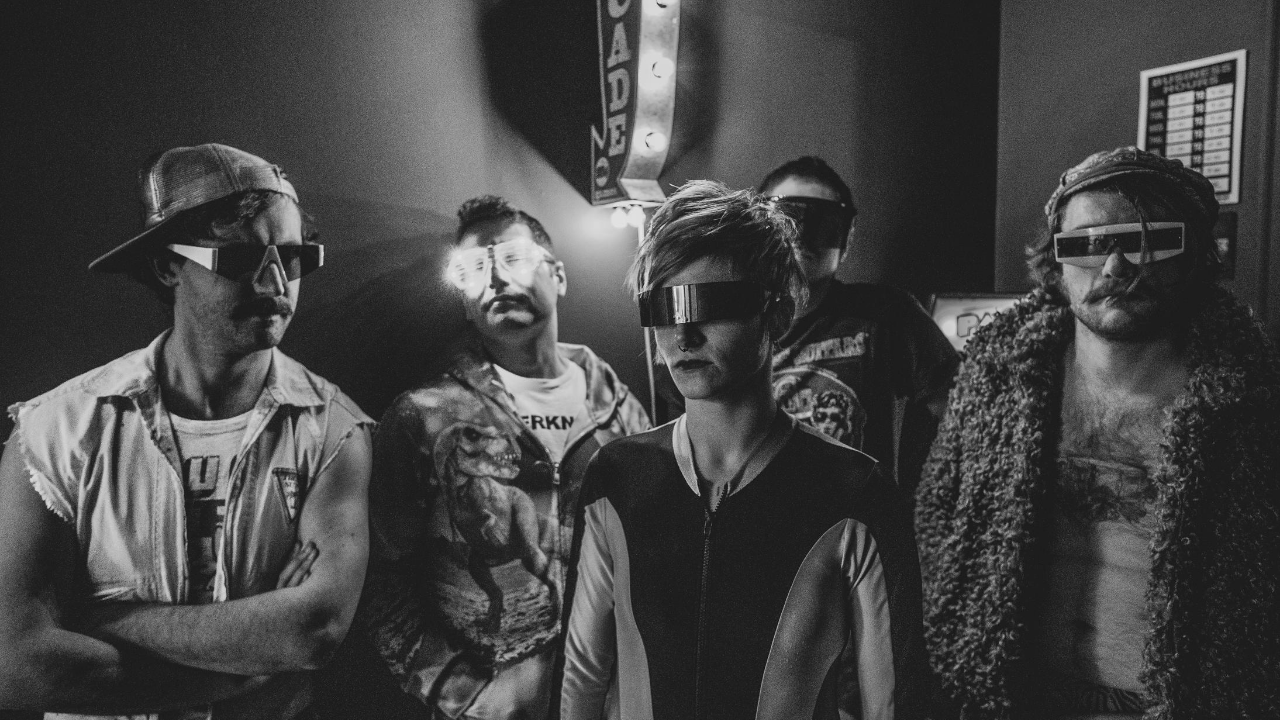 **Abertooth Lincoln **
Abertooth Lincoln is an aggressive, spacey hardcore progressive punk band from Dayton Ohio. 
Their music is heavy, weird, complicated, and they will destroy the stage with glittery space pants and 80's glam metal vibes.
Their lyrics bounce between biting satire and direct, harsh social commentary, delivered with commanding energy from front person Edith Coleslaw aka Ashley Pooler. You will not forget this band.
"Everyone in attendance was entirely floored by the sheer energy and powerful voice of Ashley Pooler and the brutality of the rest of the band." – Razorcake"
The ability to do all of this seamlessly has always impressed me on record, and left my jaw hanging open more than once when I've seen them live." – Punknews.org
"The fact that they deliver their message surfing on a groundswell of churning space-jazz and straight-up hostel noise really sealed the deal for me. They're welcome back to Chicago any time as far as I'm concerned. And if they want to start some fires next time they're in town, that's fine too." - Chicago Crowd Surfer
New Music coming soon on Riot Records - 2020/ 2021