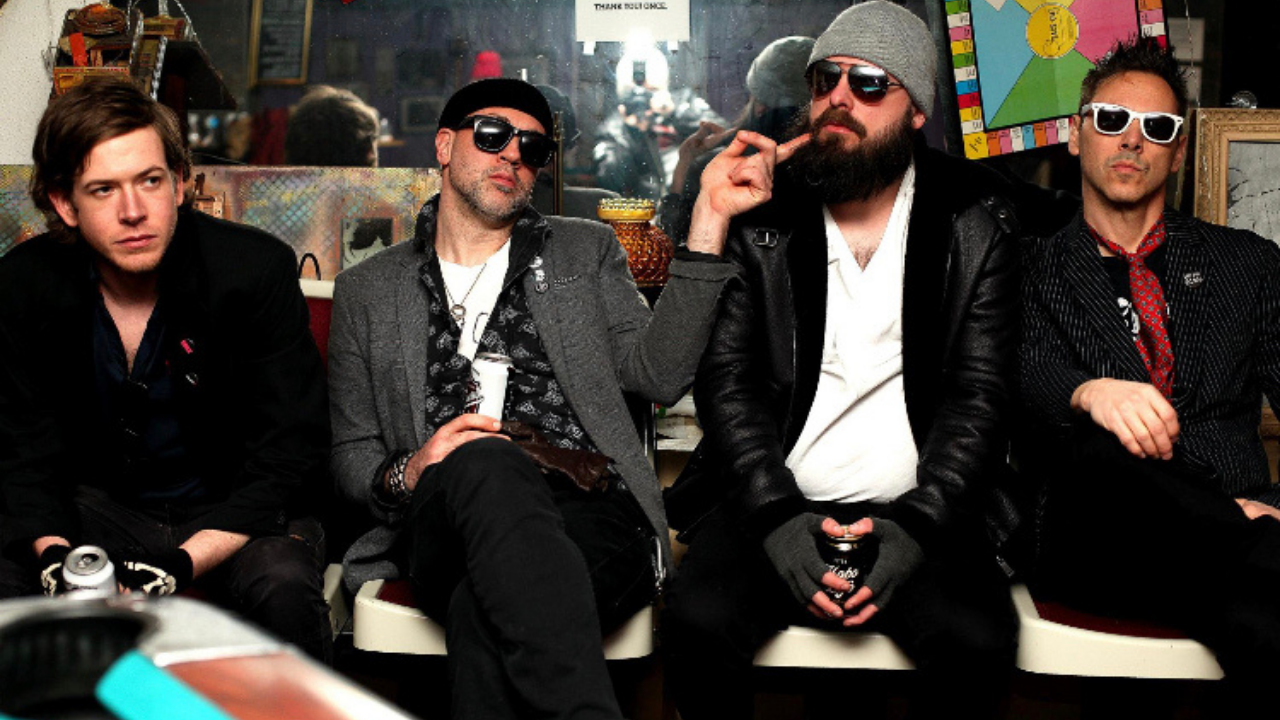 Baabes
"Baabes are a car crash waiting to happen, irresponsible hands on the wheel. They are a party when it gets out of control. Which could mean police involvement or just a really good fucking time." 
- Slimedog, Thrash N Bang
Baabes are an American "sleazy, garage punk rock n roll' band by every stretch of the imagination. Hailing from Boston, MA, This four man crew plays high energy, stripped down, distorted guitar heavy punk with hard drums and howling vocals. 
"Baabes have that nasty rock n roll attitude and the chops to back it up. They have style and swagger. They are catchy, confrontational and chaotic. They deliver raunchy, powerful and raw rock n roll like the classic glam bands of the 70's like The Stooges and the New York Dolls."
- Sonic Lobotomy 
*"They sound like Detroit proto-punk bands got ramped up on worse drugs." 
They formed in Boston at the tail end of 2017 and have been going hard since. They first made a name for themselves off of their turbulent live shows and then even more after the self-release  2019, lo-fi, 4 track-recorded album "Ratchet Ass Dance Party"… A gem for the real garage heads. Since then they've put out a bunch of singles from their upcoming "High Demand Trash" EP, which you can find on most places you go for your listening needs. 
They are now working on their first label release with Golden Robot/Riot Records due out mid 2021. 
What you really need to know about them is summed up in their original bio made for the 2019 battle of the bands, The Boston Rock n Roll Rumble…
BAABES WAS BORN IN THE BASEMENT 
BAABES DISTORT EVERYTHING
BAABES REPRESENT BOSTON, THE WORLD AND THE WILD KIDS
BAABES IS SLEAZY GARAGE PUNK ROCK N ROLL
BAABES DO WHAT BAABES WANT 
BAABES SCREAM, SMASH AND BE LOUD
BAABES ONCE KNOCK OVER A LIQUOR STORE
BAABES LIKE THE GIRLS THAT LIKE BAABES
BAABES IS SUICIDE IN LOVE AFFAIRS
BAABES SOUND LIKE BANSHEES ON MURDER BIKES
BAABES SAY LISTEN TO US
BAABES SAY FU IF YOU NO LIKE
BAABES LOVES YOU ANYWAYS