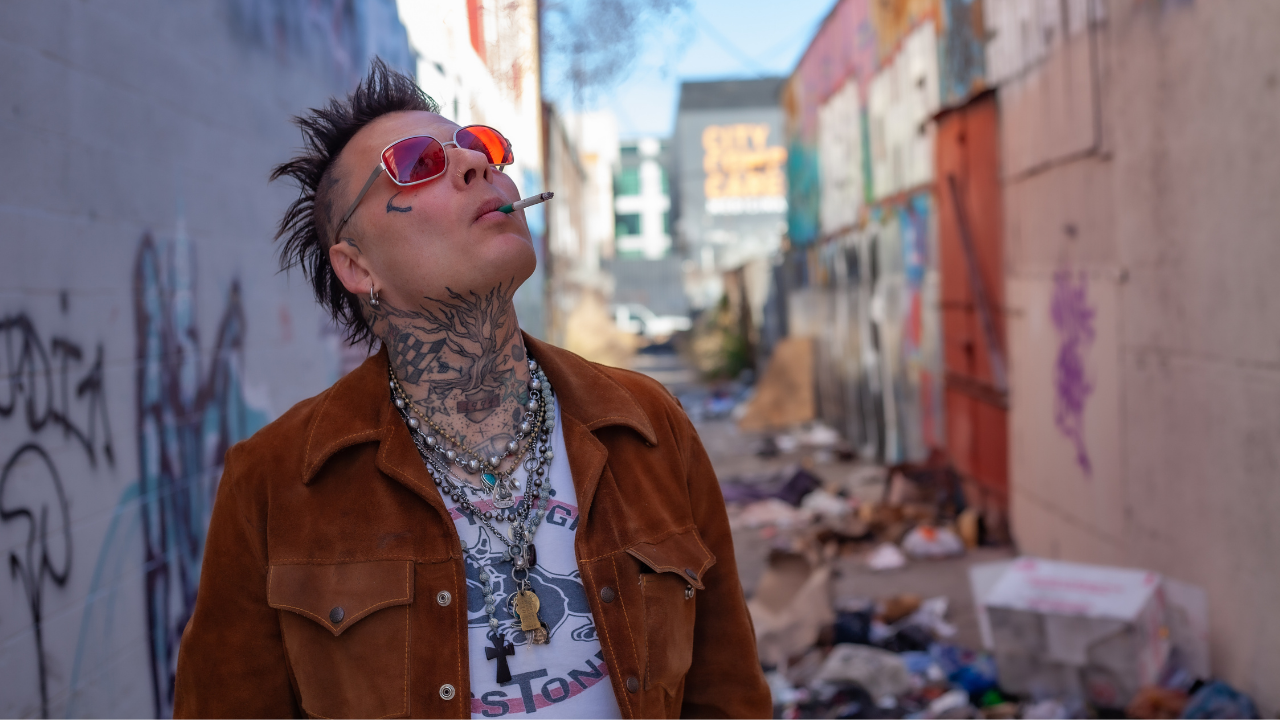 Bullets and Octane
Bullets and Octane is a hard rock band hailing from Southern California. The band has been touring in Europe and North America since December 31, 1998, performing with Avenged Sevenfold, Stone Sour, Social Distortion, Bad Religion, Eagles of Death Metal and Flogging Molly, CKY (band), amongst others, as well as headlining their own tours.
Bullets and Octane exploded onto the scene in 2003 with their debut EP "One Night Stand Rock N Roll Band" on Criterion Records. 2004 saw the 2nd EP "Bullets and Octane" and their debut album "The Revelry" produced by Gilby Clark of Guns and Roses also on Criterion Records. In 2005-2006 they supported Avenged Sevenfold in America and Europe on the City of Evil Tour.
2006 was a big year for the band as they were signed to RCA/BMG Records. They released their first major label album "In the Mouth of The Young", which was produced by Page Hamilton of Helmet. They played The Download Festival and were on "The Family Values Tour" with Korn, Stone Sour, Flyleaf and Deftones. They headlined their own UK tour as well.
2007 saw them leave RCA for Ares Records, released "Songs for The Underdog" album and tour with Unwritten Law. They had headlining UK Tour with The Knives that year as well. In 2009 they released "Bullets and Octane " a full-length album and toured the U.K. with Gunfire 76 (Wednesday 13's project).
In 2016 they played Lost Highway motorcycle show and concert with Social Distortion, Foghat and Eagles of Death Metal as well as releasing a new song "Burning at Both Wicks". In 2017 back at it full time with a solid line up, released songs and videos for "Bad Mother Fucker" and "Waking Up Dead", headlined a very successful tour of the U.K and Sweden. They finished the "Waking Up Dead" album and played a string of successful shows in Hollywood, Orange County and Las Vegas.
In May 2019, Bullets went back to the U.K., one of the highlights being the main stage slot at the "Call of the Wild" Music Festival. After the successful U.K. tour, Bullets performed at Sammy Hagar's High Tide Beach Party in Huntington Beach, California. Just a week later, the band headlined Vegas Bike Week in Las Vegas, Nevada. Always keeping busy, Bullets also embarked on headlining tour across Eastern Europe and Scandinavia in November 2019. Recorded during the band's time off from the road, the album "Riot Riot Rock N' Roll" was released in Spring 2020 on Bad Mofo/Cargo Records UK.
As Gene Louis, band leader/singer and chief songwriter states, "I believe that if you have a passion you die for it no matter what, if your stomach hurts because you're hungry that means that you're putting all your time energy and money into your passion".
That drive and passion continues as Bullets and Octane signed a worldwide deal with Golden Robot Records in March of 2022. The band will make their label debut with "Leave'em Screamin'" later in 2022!