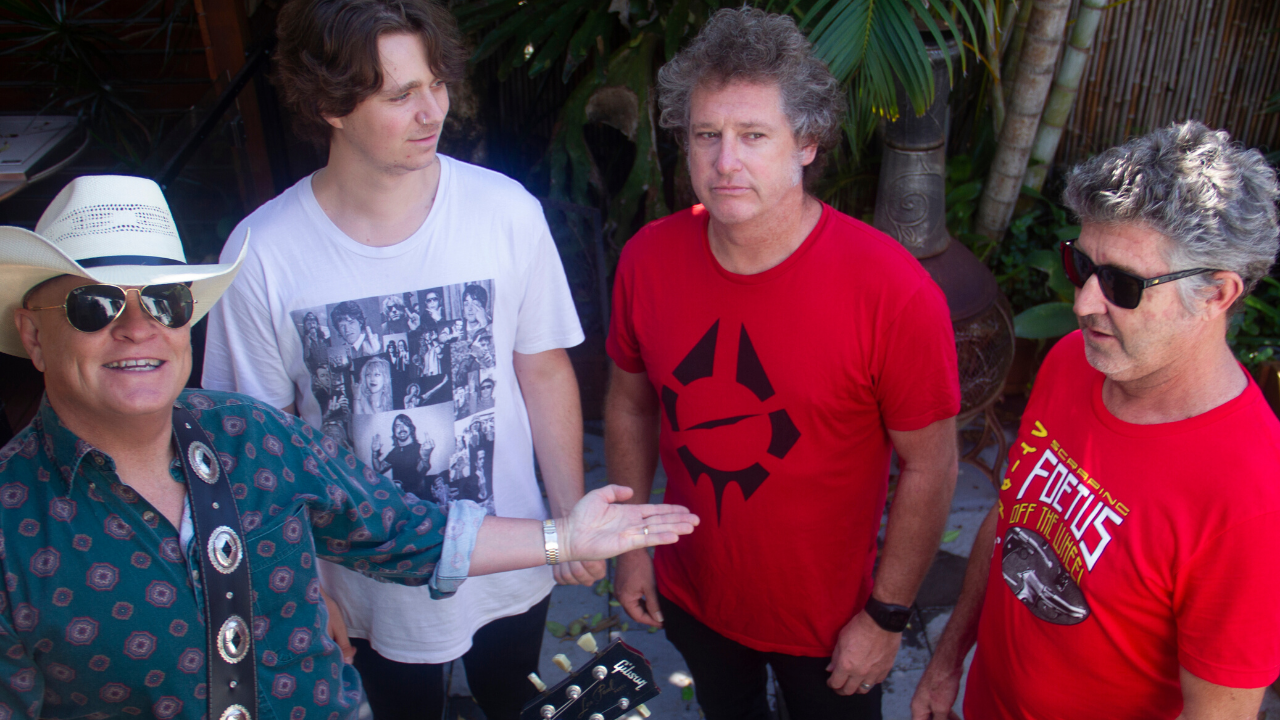 Moot
Moot shouldn't be here. They never expected to be here. Not only did they not expect to last, they expected to be shut down within three songs of their first ever set. It didn't happen that way…….
Having done time in cover bands, Moot was formed with the intent to play music the band loved and grew up with in venues which were too scared to book anyone who wouldn't play mainstream standards. It was an experiment to prove that there were music lovers who would come to venues who didn't want 'Chisel and Powder finger but wanted our music – Stooges, MC5, DK's, Birdman etc 
Their first gig in 2014 saw fifty family and friends by their third gig the pub had to lock out the crowd. The word got around and the pub sold piss. And so it goes ……………..
Six years later, many gigs from the Far North Coast to Petersham Bowling Club, from crowds to empty rooms (let's be honest) Moot have become a tight four piece garage rock band in the spirit of the bands they grew up with.
Their music is fast and the lyrics are sharp. No subject is above pulling down. This is a band which knows their punters have opinions and a sense of humour, understand sarcasm and are just as frustrated as they are at what is going on.
Our philosophy at Riot Records is to support bands from everywhere , with a message , without a message , with guts and with passion , and Moot fit the bill we cant wait for 2020 to explode with new music and new tours - year of the MOOT ….
New EP Culture Treason OUT on Riot Records Now on all Digital platforms worldwide.