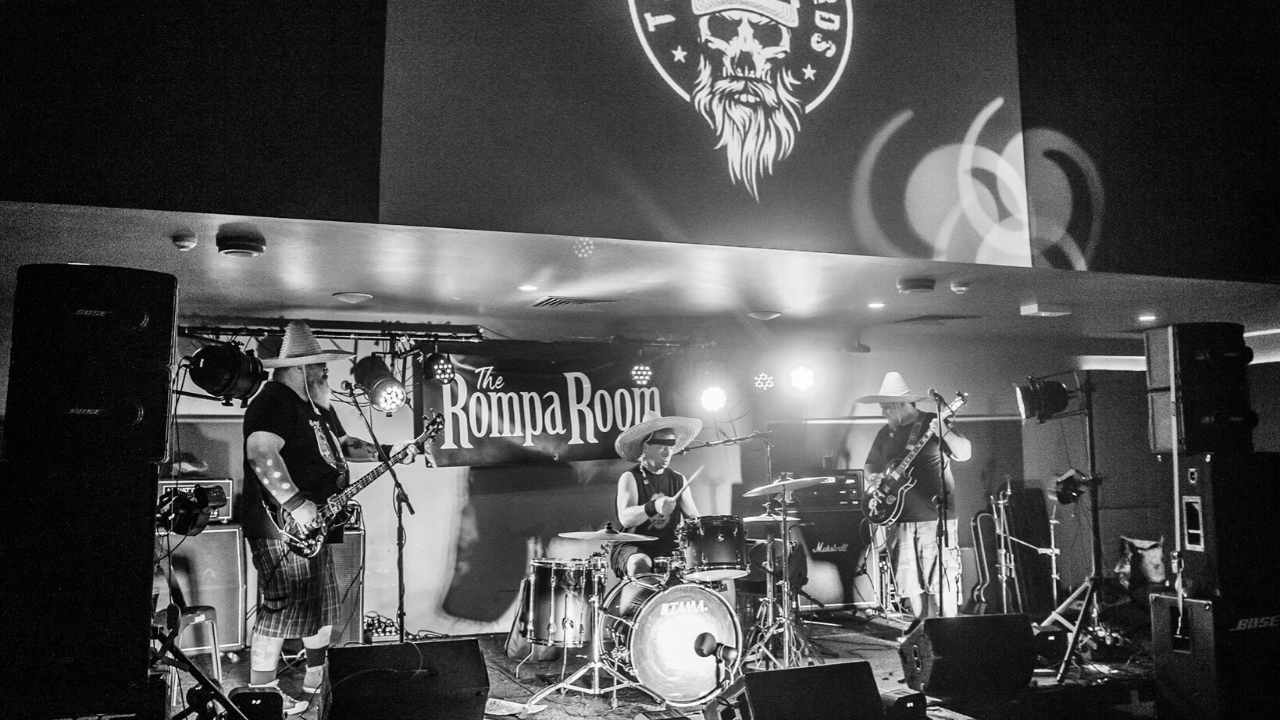 When we said we wanted to sign one of the heaviest bands getting around on the Riot Records roster, we didn't anticipate The Fat Bastards were going to fill the quota and tip the scales to breaking point quite like they have. Hailing from the back burbs of the shitty Gold Coast, The Fat Bastards have a no holds barred approach to wrestling with no restrictions, rocking out some of the loudest, sweatiest, grittiest, dirty bad ass sludge ridden blues punk getting around.
Honestly though, nothing about these guys screams technicality, over-complicating things or being a bunch of self righteous twats that are too good for their own selves. These guys are straight forward to the point, punch you in the face punk rawk with a side of obscenities and offensiveness that only a bunch of Fat Bastards could deliver. Whilst a number of diverse influences are evident in shaping the sound of the band, it's obvious that they well and truly forge on their own path, do whatever the fuck they want and don't copy any sound or trend for the sake of falling into the kool kids club. Seriously, don't bring your grannie to one of these shows !
The Fat Bastards are:
Frontman Ando Kong delivers one of the most bitchin ass low end bass sounds while simultaneously belting out growls from the bottom of his loins like only a fat angry man could. 
Shane "Silverback" Steiner churns the chops with riffs that growl, fuzz, abuse your ears and leave you feeling violated like you've just been beaten around the head in the nicest possible way. 
Guitar slinger Julian Sagan hailing all the way from Alberta, Canada, brings the flavour and burns the fat with his searing solos and tasty licks. Even though he's the smallest member of The Fat Bastards, his onstage antics and chops will make you feel like he weighs at least 120 kg.
Add to that Stu Yaxman providing one of the most pounding in your face drum displays that always come with a slice of danger that something wrong could almost just about happen anytime, you've come close to capturing The Fat Bastards sound and live show. 
Don't believe us though, come check out a gig or listen for yourself, we dare you!