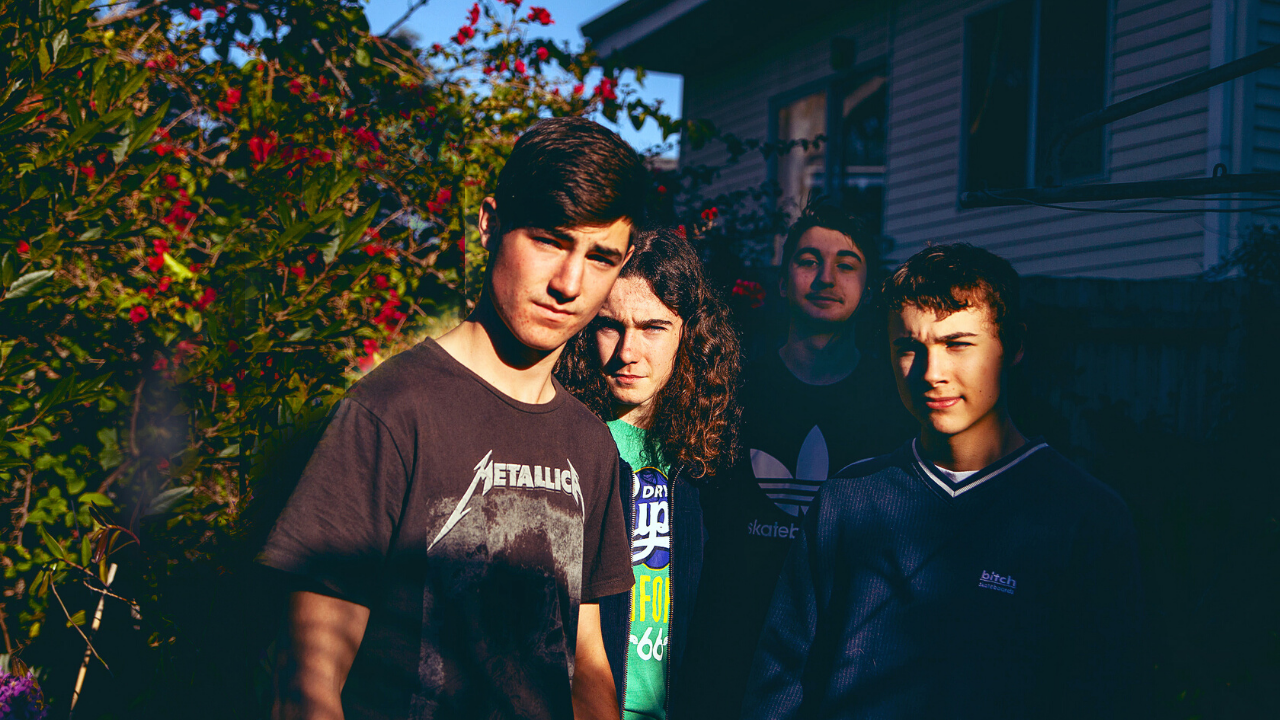 The Kids 
The Kids are a dirty punk hardcore band from Sydney, Australia, made from 4 grimy teenagers, who all express their angst and anger through their music.
Each member is 17 years old but they play music more aggressively and hard hitting than anybody, all with the intent to piss you off and shock.
They are leading the Aussie underground punk scene at the moment with quite a following of angry teenagers and adults just like them.
The Kids draw influences from late greats and new comers like Dead Kennedy's, Green Day, Pennywise, Frenzal Rhomb, RATM, Nirvana, Descendents, Black Flag and plenty more.
They are reinventing punk rock for the new generation so kids like themselves can grow the guts to stand for what they wanna stand for, simple as that …
The Kids only want to say "fuck you" in the politest way possible.
Review - Billy Idol - 1st Feb 2020
The seated area of the Hordern seemed to fill quickly, while the floor crowd flowed in slowly. Still, a sizeable crowd was in the room when first support act, The Kids, took to the stage. Drummer, Jagger Alexander-Erber greeted us in his underwear, yelling a proud "Fuck you!" 
**I've had the pleasure of seeing these kids before, each member under the age of 17. My initial response was "Holy shit, if they were my kids I'd kick their arse"; which I quickly learnt is their intent. Their aim is to shock and offend, as they channel all their anger and angst into their music, which in hindsight is probably a preferable way for kids to release their negative energy, rather than causing chaos out on the streets or even in the home, right? **
**With that being said, these kids were everything you would want from a young punk band. Rebellious, energetic, ferocious, and dare I say at times even funny. Along with their original songs, we were treated to a rendition of The Vapours classic 'Turning Japanese'. **
Sadly, tonight was the last show guitarist Lauchlan will be playing with The Kids, but they made it very clear how much his time with the band was appreciated and how much he is loved and will be annoyed via text message.
The changing of the guard is upon us - be part of something special now before its too late.
NEW single - The Family Situation OUT NOW on all Digital Platforms Worldwide 
.