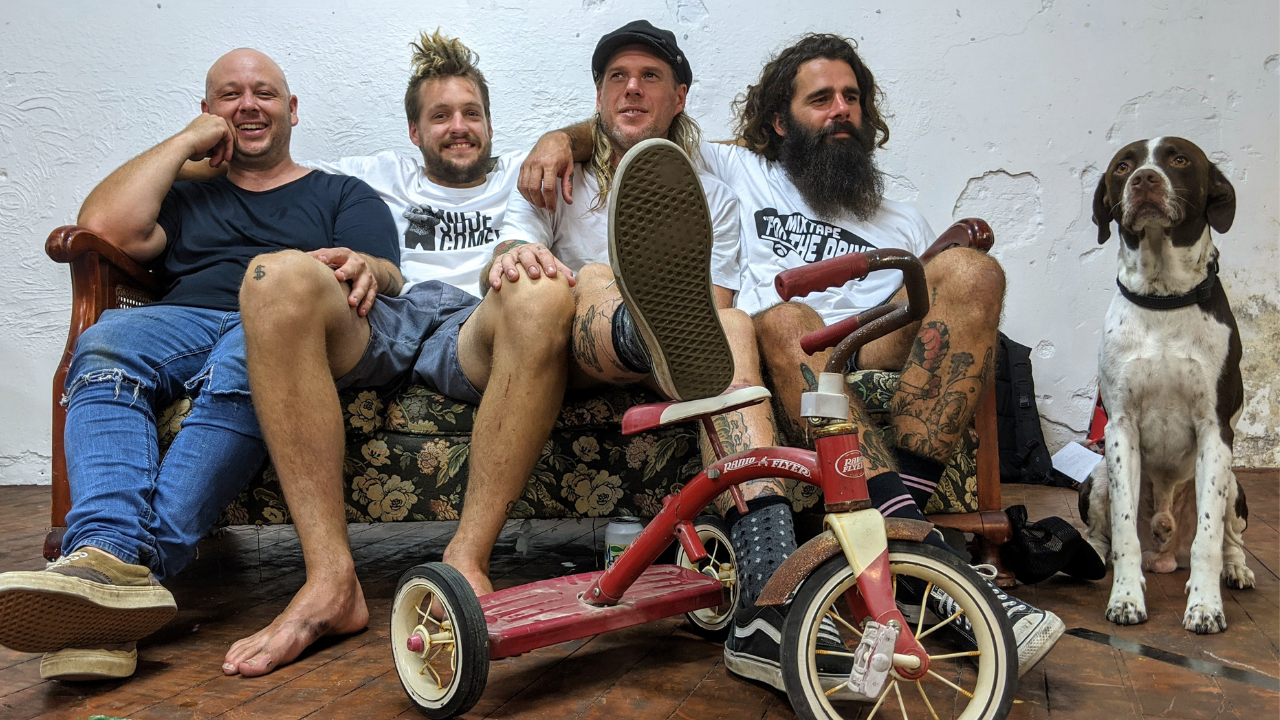 Under The Influence (UTI)
Under the Influence (UTI) are a four-piece punk band from Wollongong, Australia. Conceived in a Dapto high school around 1998 inspired by the sounds of Dead Kennedys/Circle Jerks/AFI style street punk. 20+ years, hundreds of gigs, a bunch of Eps and 3 full length albums later, UTI have progressed to a heavier punk/thrash/hardcore sound! Current members are Kin on vocals, Curci on guitar, Dan on drums and Lochy on bass.
With solid feedback from Wasted Youth, Kino decided to step up his singing game and handed over the drum roll (pun intended) to Daniel Southern (Chicken Wing). Going through UTI's discography you can hear the focus on improving the music and their growth as a band, starting from street punk influences, to heavy punk hardcore. If you have seen or heard under the influence with this high energy combination you will know they are dedicated to the music, nothing is held back and it is raw and intense.
Their latest singles "Moon Flavoured Magnets" and "Cobra Spit" has just been released with Riot Records and is a hit you do not want to sleep on. With a tight electrifying live show Under the Influence are a band not to be missed!