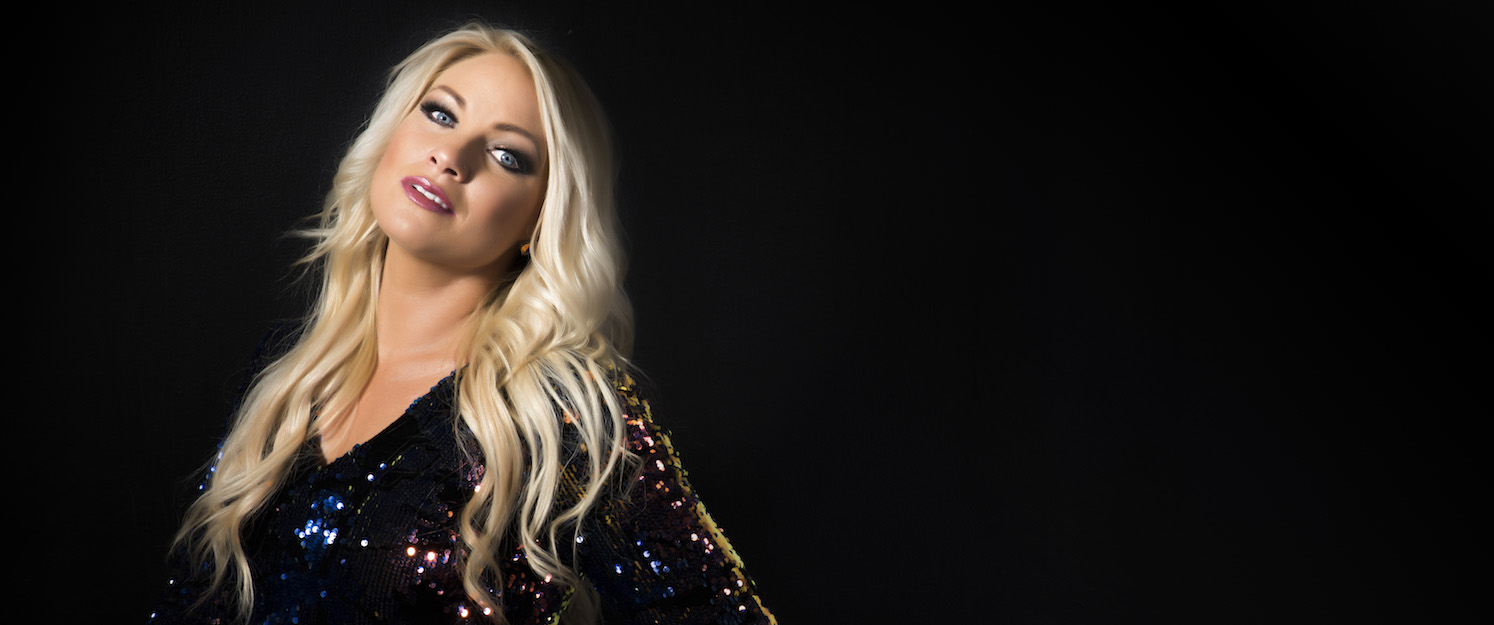 Hayley Jensen
Hayley Jensen is an artist whose vocal abilities place her in elite company within the Australian music industry. Described as "the whole package" by Kylie Minogue on The Voice, the singer-songwriter grew up on a rural property outside Canberra and now calls Sydney home.
The past few years have shown that Hayley is here to stay and a force to be reckoned with in the Australian country music scene.  With her sophomore album 'Past Tense and Present Peace', achieving her first iTunes #1 chart position and follow up single 'Summertime Soundtrack' hitting #1 on Australian Country Radio Charts. The track was also added to Spotify's 'Fresh Country' Playlist & Canadian Spotify playlist 'Country Smash Hits' and has gone on to accumulate over 200,000 streams.
Her hard work was rewarded with a Southern Stars 'Rising Female Artist' Award in 2016, a Top 5 finalist position at the 2018 Country Music Channel (CMC) Awards for 'New Artist of the Year' and 'Australian Female Artist of The Year' award in Planet Country Radio's 'Music For A New Generation' Awards. She was also a semi-finalist in the International Songwriting Competition.
Off the back of these outstanding achievements, Hayley signed with Social Family Records, and released her album 'Turning Up The Dial' in May 2018. The record was the 3rd highest selling Australian Country Album according to ARIA, and the 2nd highest selling digital album on iTunes Country charts, amongst the esteemed company of country icons, Keith Urban and Kasey Chambers. 'Turning Up The Dial' also hit #16 in the ARIA Australian Albums (all genre) Charts, and was the highest charting Independent Label Album in the AIR Charts.
Produced in Nashville USA with Grammy and Emmy Award winning producer, Jamie Tate at The Rukkus Room, the album featured some of the finest musicians in the world. All songs were written or co-written by Hayley, alongside hit writers including Phil Barton, Jerry Salley, and local artists Kirsty-Lee Akers and Natalie Person to name a few.
Hayley launched 'Turning Up The Dial' at a jam-packed tour before heading to the UK to perform as a headline international act at Buckle & Boots Country Music Festival, where her song 'Summertime Soundtrack' was dubbed the festival soundtrack. The track 'Next Big Thing' also skyrocketed to #1 on Australia's major Commercial Country Radio Network, KIX Country. At the festival, Hayley performed alongside popular international acts, American Young (US), Jenn Bostic (US) and Filmore (US).
International festival and touring opportunities continued in 2019 with Hayley performing at two massive festivals in Canada - Calgary Stampede (Alberta) & Dauphin's CountryFest (Manitoba). At both festivals, Hayley was the only Australian artist in the line-up. Whilst in Canada, Hayley also performed across Saskatchewan with local artist, Amy Nelson, and on Canadian morning television on Saskatoon CTV & Global Calgary Television.
On the homefront, Hayley was also invited to be the feature artist for Groundwater Country Music Festival in 2019, taking part in all media launch activities, including features in national outlets, The Sunday Telegraph, Network 7's 'The Morning Show', and interviewing US Chart toppers, the Davisson Brothers Band.
Growing up in regional Australia, Hayley was attracted to the honest storytelling and authenticity of country music. Her musical journey has been eclectic, bursting onto the scene to become a household name as a Top 4 finalist on the 2nd season of Australian Idol, coached aspiring artists in the Solomon Islands, won a coveted MusicOz Award, and was mentored by Kylie Minogue on The Voice Australia. Her 'blind audition' from the show has gone on to receive close to 2 Million views on YouTube.
In February 2020, Jensen released a stunning version of Sarah McLachlan's classic, 'Angel' as a duet with legendary Australian country artist Beccy Cole, which hit #1 on iTunes Country charts & Australian Country Radio. Hayley & Beccy performed for Coalition Forces in the Middle East together in 2005/06, and releasing this song was a special side project for Hayley as it was a fan favourite song that she performed on Idol 15 years before, chosen by her late father.
Mid 2020 saw brand new music from Hayley, after collaborating with international songwriters and producers online during COVID-19.
The first new offering was a swampy, soulful country banger called 'Breakin' Hearts', co-written abroad whilst she was touring Canada, and features Hayley's unmistakable powerhouse vocals. It was produced by award-winning co-writer and producer, Troy Kokol.
Troy writes "Hayley Jensen is an artist of vision, extreme talent, focus and integrity. She fearlessly carved a path for this project and did so with tireless effort and boundless joy….which only fueled myself and the rest of the team. I'm all too proud to have worked on this track with such a tremendous artist and human. This is why I got into this business…."
'Breakin' Hearts', set the tone for what's to come, breaking all career records for Jensen: debuting at #1 on the iTunes Country charts, and becoming the #1 Australian song at Country Radio (#2 Overall) in The Music Network Country radio charts. It was also added to Spotify's curated 'Fresh Country' playlist.  Abroad, it cracked the Canadian Country Top 100 radio charts and was the #32 most played song on CBC Music on SiriusXM across North America.
The track was accompanied by a unique, animated Wild Wild West themed music video that tells the story of a heart-breaker outlaw who meets his match in a sassy female cowgirl. Scripted by Jensen, the video premiered exclusively on CMT, was featured in their Top 100 videos for 2020, and has accumulated 75k+ views online.
Hot on the heels of the success of the single, Breakin' Hearts',  Jensen released the power pop-country bop, 'Fireworks'. Penned over Skype during lockdown with Aussie friend, expat and Billboard Country #1 songwriter, Phil Barton and partner, Dana Heaton-Perdue, the song once again featured the stellar, soaring powerhouse vocals we have come to expect from Jensen. The music video featured home videos of her fans, sharing sparklers with their loved ones. Released November last year, 'Fireworks' cracked the Top 20 Australian country tracks at radio.
'Just Gonna Party' was the next single to be released, the first for 2021, and is an upbeat, refreshing song that somehow manages to address the current worries of the world with a positive spin. The accompanying music video is an 'out of this world' animation by former Hanna Barbera animator, Reggie Entienza.  Produced & scripted by Jensen, it's accumulated over 50,000 views on YouTube.
Hayley Jensen then announced the title of her new, highly anticipated album due out on August 6, 2021, through Social Family Records would be 'Breakin' Hearts' named after the first hit single released from it. The record will be launched with a massive tour of QLD, NSW, ACT & VIC.
Ahead of the album & national tour, Jensen shared another sneak peak of what to expect, releasing another signature swampy, soulful country track, 'Karma'.
As the name suggests, it's a moody, brooding song, exploring the age-old spiritual concept or 'what goes around comes around' in the context of infidelity, where the mistress's name is Karma, and so too is to be the outcome. It was penned with award winning Canadian songwriter, Joni Delaurier, and produced by Jensen's creative partner in crime for this album, Troy Kokol, at Reluctant Cowboy Records (Canada) who also brought us 'Breakin' Hearts', 'Fireworks' & 'Just Gonna Party'. Mastered by Joe Nino-Hernes at Sterling Sound (Nashville, USA).
Breakin' Hearts (album) slated for release, Friday, 6 August, 2021.
FOLLOW SOCIAL FAMILY RECORDS:
Facebook     Insta     Twitter      Spotify
FOLLOW HAYLEY JENSEN: