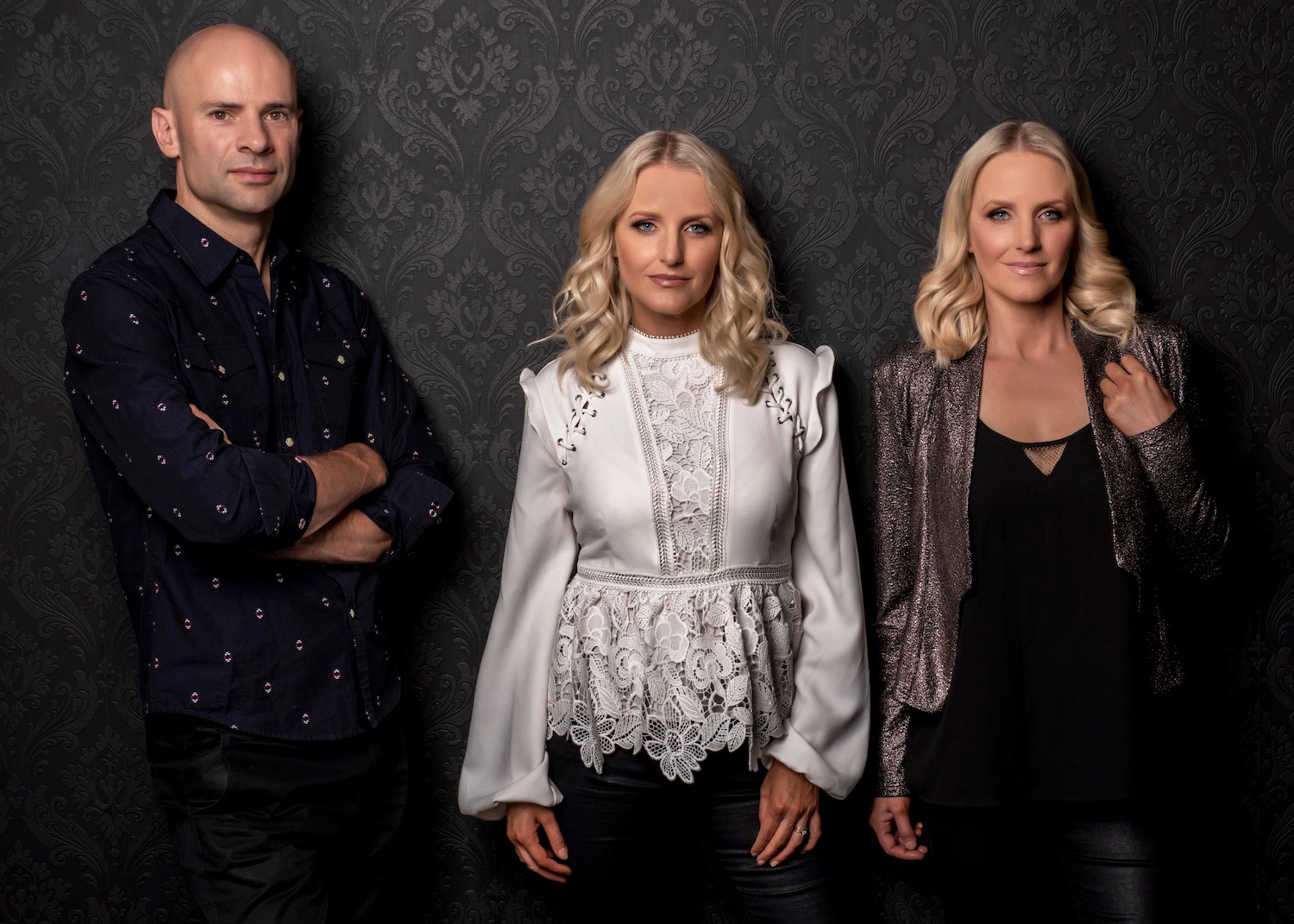 Jetty Road
With more than 15 chart-topping releases, two CMAA Awards (Golden Guitars), an APRA nomination and countless other award nominations, Jetty Road has become one of Australia's most enduring and respected music acts.
Comprising of twin sisters, Lee and Paula Bowman and multi-instrumentalist Julian Sammut, their music focuses on powerful melodies with wonderfully crafted three-part harmonies. A blend of country, pop, rock and folk - think The Dixie Chicks, The Corrs and Fleetwood Mac with an Australian edge.
They've taken their music to the world stage with multiple world tours and main stage performances alongside the cream of country music including Alan Jackson, Brooks and Dunn, Taylor Swift, Tim McGraw, Vince Gill and Glen Campbell to name a few.
Releasing their sixth studio album recording Because We Can in September 2019, it rocketed to #1 on the ARIA Australian Country Artist Album Chart, #5 on the ARIA Australian Album Chart, and #25 ARIA All Genres Chart, a feat never achieved before by the band. The album celebrates the universally embraced themes of renewal, exploration and pushing boundaries in life, love and music. The band knows these themes only too well, with all three members starting families since their 2015 release of Hearts On Fire. 
After a long lockdown period in Melbourne due to the covid-19 pandemic, the trio are set to release a cover of family favourite, Jingle Bells, to get into the Christmas mood.  The track features their children, Jack, Layla, and Jasmine.
FOLLOW SOCIAL FAMILY RECORDS:
Facebook     Insta     Twitter      Spotify
FOLLOW JETTY ROAD: