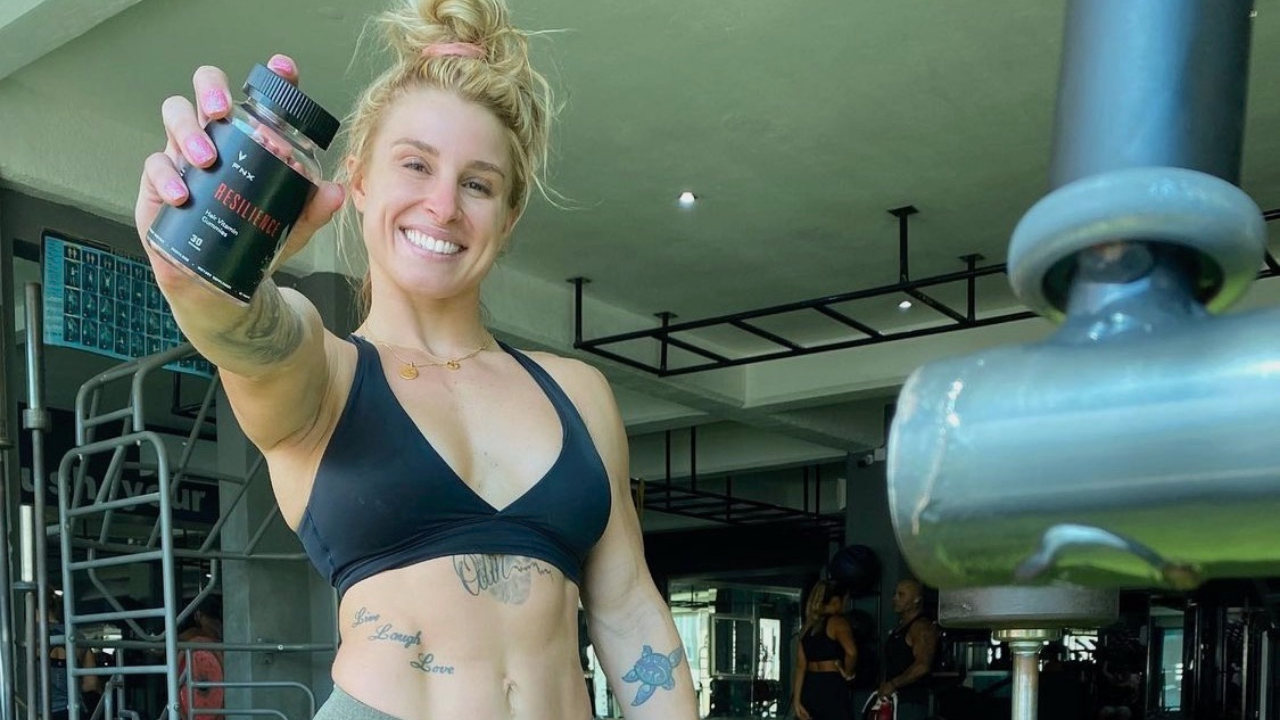 Hannah Goldy
Hannah (Goldy) Goldschmidt  is an American female mixed martial artist who competes in the Flyweight division of the Ultimate Fighting Championship (UFC).
Goldy as she is affectionately known grew up in a small mountain town in Vermont snowboarding, running track and cross-country.
In 2014, while living in Manhattan she went to a boxing show with her father called 'Friday Night Fights', which was held in old church.
She immediately fell in love with martial arts and went to a gym the next day. Before MMA, she had a boxing match and three Muay Thai fights, winning all 4.
She made her professional debut against future UFC fighter Gillian Robertson at Island Fights 37 on March 11, 2016, winning the bout via unanimous decision. She would then go on to win her bout against Vanessa Marie Grimes via TKO in the second round at Island Fights 46. At Premier FC 26 she faced Lisa Blaine, defeating her via unanimous decision, followed by a bout against Shannon Goughary at Island Fights 50, which she won in similar fashion.
Goldy was invited onto Dana White's Contender Series (17) on June 18, 2019, where she faced Kali Robbins. She won the bout via unanimous decision.
Goldy made her UFC debut at Flyweight against Miranda Granger  on August 3, 2019 at UFC on ESPN - Covington Vs Lawler - since her debut she has had several fights with many victories. 
Golden Robot Records decided to sponsor Hannah via our SED as everything she stands for we believe in wholeheartedly.
From her dedication to her sport, family, fitness & lifestyle, she approaches everything with gusto and complete integrity.
Goldy does not forget where she comes from and who she is. GRR looks forward to many years supporting Hannah while she becomes one of the best female fighters in the world.
I am a semi professional mom and a professional MMA fighter, currently fighting for the UFC. I grew up in a small mountain town in Vermont, but i'm currently living in Orlando, Florida. Music has always been there for me, whether it's to pump me up before a fight, or get me through the lows life can throw at us sometimes. I couldn't be more thrilled to join the Golden Robot family, and integrate two impactful worlds!  - Hannah Goldy - October 2021