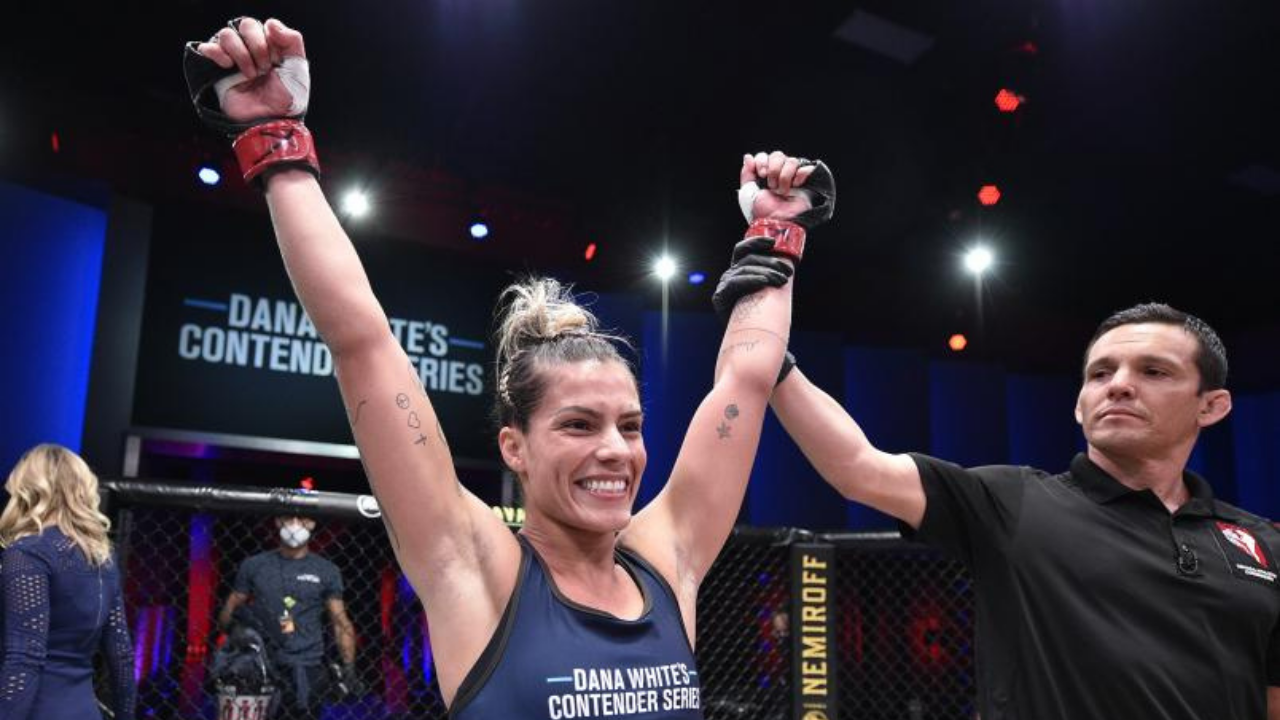 Luana Pinheiro
Luana Pinheiro, 29, born in João Pessoa, Paraíba, Brazil, started her life in martial arts at the age of two, practicing judo - influenced by a family full of black belts in the sport. Mum, dad, siblings, uncles and aunts… all have the highest rank in judo.
She won dozens of competitions in the martial art and was a member of the Brazilian National Team, competing to participate in the Olympics twice. The transition to MMA from Judo happened at the end of 2015. Since then, Luana has had eleven fights in the sport, with ten wins (with five submissions and two knockouts).
Luana was signed with the UFC after standing out in the Dana White Contender Series in 2020. In the biggest MMA organization in the world, she has already had two fights, winning on both occasions.