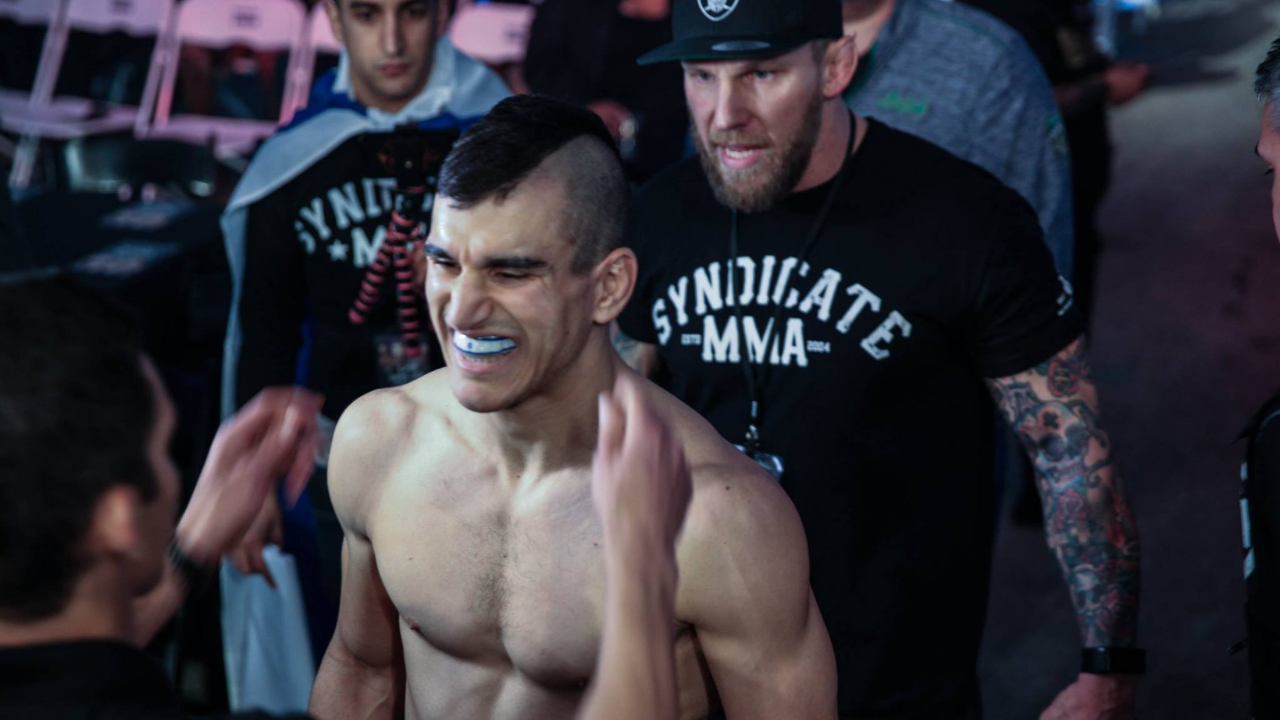 Natan Levy
UFC Lightweight Natan Levy was born in France and raised in Israel. An avid MMA fan growing up, he started training karate as a youth and earned his black belt in Japan by the time he was 18 years old. 
In 2014 Natan moved to Las Vegas at the age of 22 to pursue his combat sports career. A student of all martial arts, he began training at Syndicate MMA to round out his skill set. In 2021 his hard work culminated in a victory on Dana White's Contender Series, thus becoming only the third Israeli athlete to sign a contract with the UFC.
When he isn't training, he spends his leisure time with his wife and two cats.