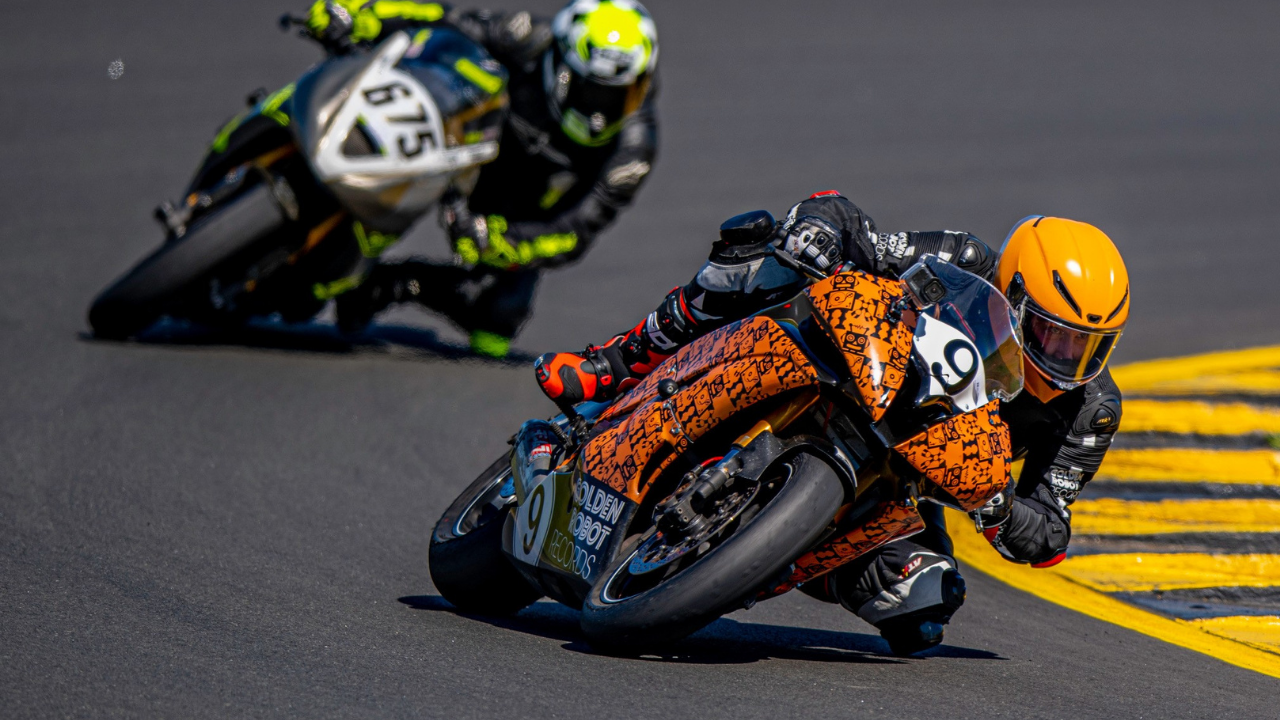 Paros Huckstepp - Yamaha - Sprint and Endurance Motorcycle Racing Series - Australia 
Letting loose in a motorcycle race requires a cocktail of courage and great support.
Paros has been racing in NSW, Australia for four years and with the support of Golden Robot Records and its Sports and Entertainment Division , he'll be continuing his charge up the racing ladder in both NSW and Victoria in 2022.
He'll be competing with some of Australia's top riders in the Sprint and Endurance Racing series hosted across the country including at the International MotoGP Circuit, Phillip Island.
When not racing on track Paros is racing to change the landscape of men's mental health with Lost Motos. The risks he takes to ride a motorcycle are the platform to open the conversation for other men to risk sharing their mental health journey.
Golden Robot Records Racing will be taking the title challenge to the limits of speed and pressure. Uniting the speed and performance of modern machinery with the sounds of sweet rock n roll. The tempo will be fast and the racing faster.
We've designed a unique livery to celebrate the sponsorship. The hand-wrapped bike, new racing leather suit, and matching helmet could get a speeding ticket standing still. We are sharing motorcycle racing in a way not seen before. Celebrating the highs and lows, the crashes and the championships. GRR Racing is paving the way for the true spirit of rock n roll to be celebrated in the way rock is meant to be enjoyed – living life at the edge.
Keep up to date with all the racing and upcoming dates via Instagram. Paros runs a consistent stream of content around racing and the life surround it.
Follow along @superparosthings  #GRRracing  @goldenrobotrecords