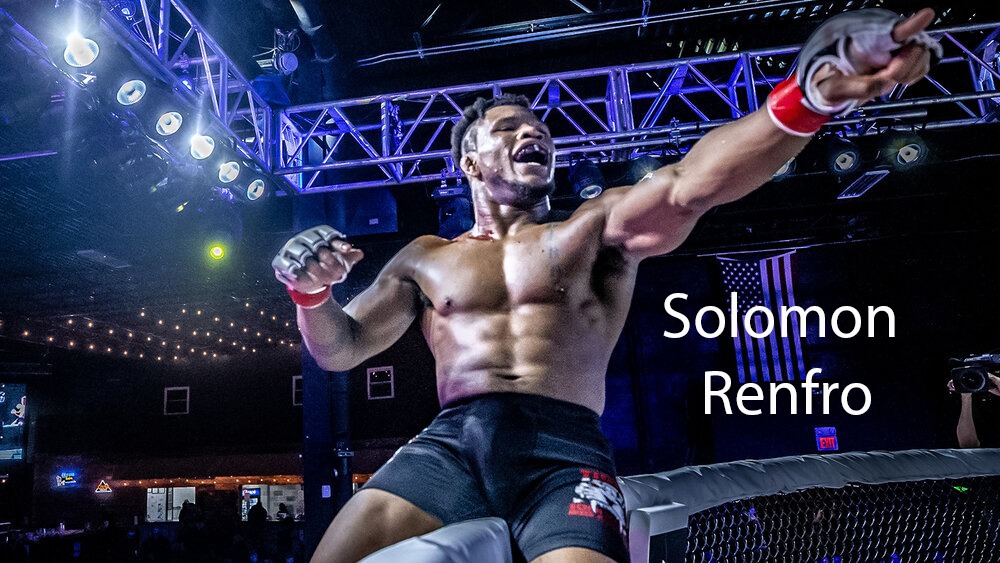 Solomon Renfro 
Bio by Solomon Renfro
I was introduced to MMA by my father and started training boxing/martial arts at age 6. I boxed until I was 13 years old. After that I focused on American football and high school wrestling. Once high school was over I knew I still wanted to compete at a high level so I jumped right into MMA.
Trained at a gym named WNYMMA all of my amateur MMA a career and the beginning of my pro career. After I won my first professional title I was told by the promoter that I need a step up in training to compete with the new level of competition I'd be fighting with, so I should start training with UFC caliber guys.
From there he put me in connection with the one and only Tiger Schulmanns MMA. I planned to go there for a week to try it out and then try a few other gyms but after the first week I fell in love with Tiger Schulmanns MMA. Since training there my game has gone up at a very fast pace. Im getting better literally everyday.
I know with this team I WILL BECOME UFC CHAMPION. As for now the rest of scriptures are still being written. 
Follow Solomon here: @infamousoneking