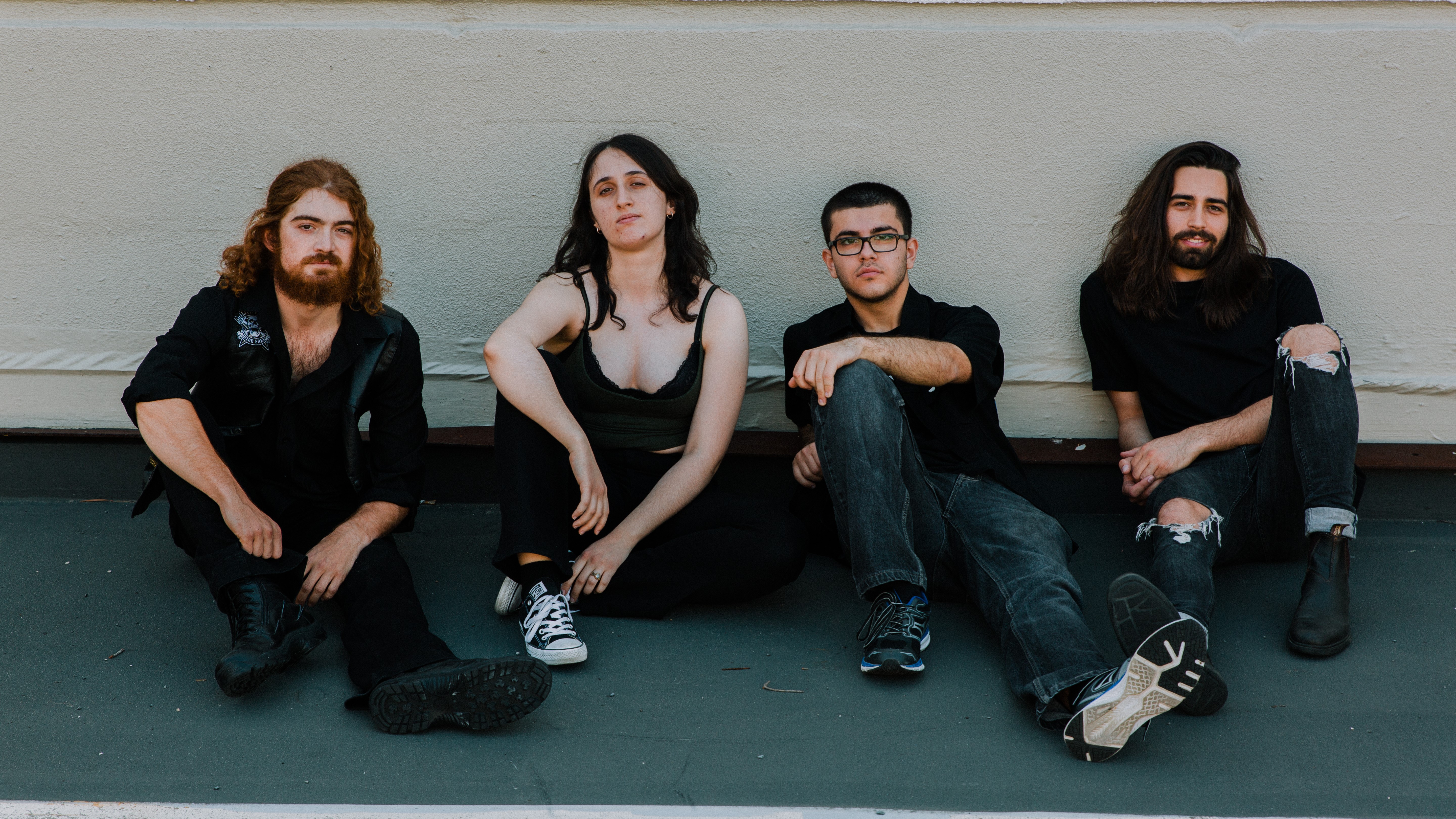 Avalanche
Avalanche are a young, gutsy misfit band of rock n' rollers for a new generation.
They first started playing music together in a steel factory in western Sydney after closing time, and after just two short years, they have firmly cemented themselves into the sticky floors of the national underground scene, with 4 releases, major national & international airplay, their own music festival, and a signature sound & live show which routinely leaves the audience covered in blood, sweat and spit.
The band is comprised of the sheer force of nature that is lead vocalist and bassist Steven Campbell, sweating, running, jumping and screaming all over the stage whilst to the waist, and often doing the motions of 'cumming' on the audience with his bass and on lead guitarist Veronica 'V' Taleski; with a mound of black shaggy hair covering her face and a Gibson SG constantly by her side.
She likes to play her blistering guitar solos on the floor, on the barricades, in the crowd and even outside. Musically, combined with the air tight rhythm section of Ryan Roma (aka ADHD) on drums and Dave Grohl / Jesus look-alike & life of the party.
Arthur Divis on rhythm guitar, the band produce a massive, raw, ball tearing sound, inspire by the classic rock, punk & metal records of their dad's collections, but played through the interpretation of a new generation. 
Avalanche released their first debut double-EP, 'SENT FROM HELL', on May 1st 2019, a wild rock n' roll debut about sin, sex, drugs and damnation, which landed them a distribution deal with Sliptrick records for a worldwide re-release in physical form on Nov 26 2019.
Thus, the band recently completed the 'Sent From Hell Tour' which saw the, joined by over 50 of the country's most kick-arse bands and musicians in the finest music venues across the east coast.
The tour culminated in 'Avalanche of Rock Fest: Vol 1', the band's very own rock music festival at Crowbar, Sydney which featured a whopping 11 band line-up, where the band supported and booked acts such as, C.O.F.F.I.N., The Darrans, Fait Accompli, Eightball, Junkies, and Screaming Eagle.
Avalanche have enjoyed repeated airplay on over 80+ national and international radio stations, online podcasts and Spotify playlists, as well as media features in Happy Mag, Heavy Mag, The Music, Sydney Morning Herald, VENTS Magazine and more. 
Brand new single and music video for 'Permanent Ink' out now
With their high energy, piss of Rock n' Roll, Avalanche continue their bloody, sweaty, on-stage rampage, giving no fucks and winning new fans every time they play.