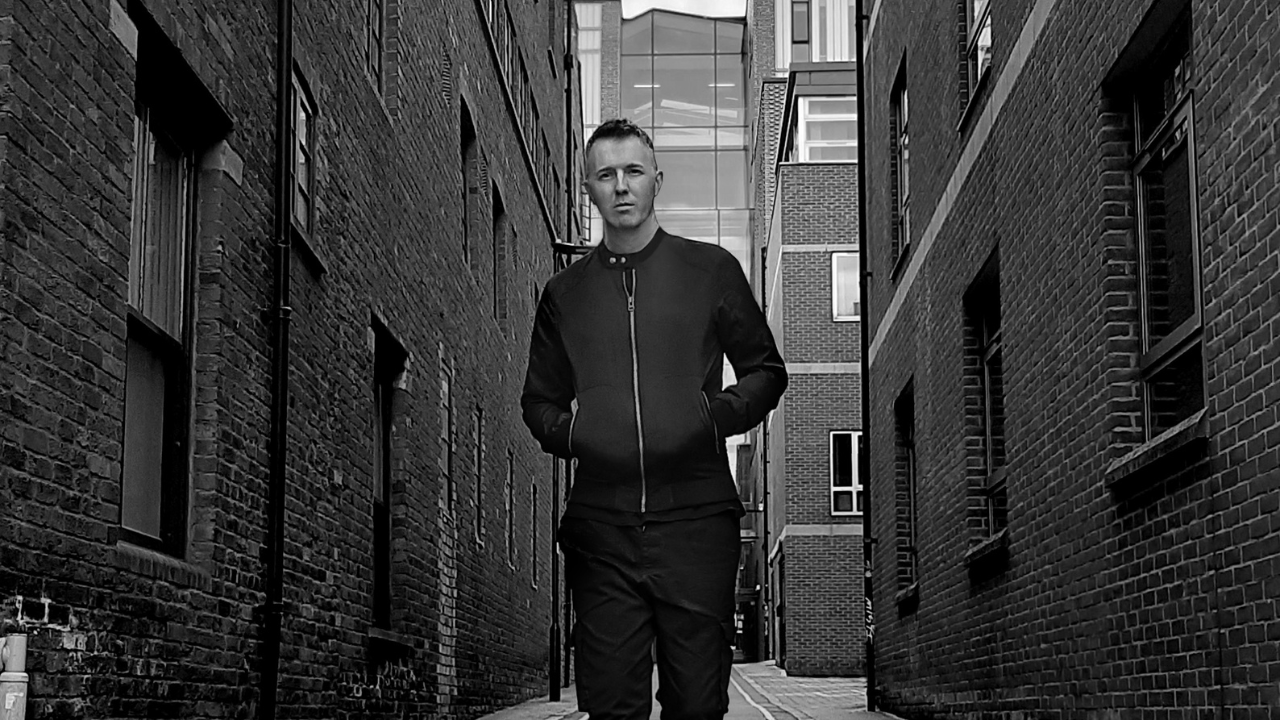 The Warz
One day, a terminally ill family friend gifted his 1970's Jedson telecaster guitar (and a basic little combo amp) to a young kid who was hell-bent on becoming a 'proper rock guitarist'. That kid was Pete Morris, and although blissfully unaware of it at the time, that sequence of events set in motion a lifelong adventure into music - a complete and utter obsession, actually, with the craft of songwriting and music production.
There was never any big expectation from anyone to carry forth the torch in memory of that benevolent guitar donor, but it certainly felt like an honour had been bestowed. And so, Pete's magical musical journey had begun; taking in many and varied genres, soaking up their unique splendors along the way.
THE WARZ is the brainchild of one-man-band Pete Morris, hailing from Sheffield, UK - known as the 'Steel City', thanks to its heavy industrial history as a metal manufacturer to the world. And this reference to metal reaches beyond the industry upon which the city was founded. There has always been a rich musical history of local talent such as Bring Me The Horizon, 65DaysOfStatic, Def Leopard, Rolo Tamasi, Arctic Monkeys, and Pulp, plus a whole raft of heavy metal, indie and electronic groups.
This diverse music scene has produced breakthrough artists that would shape our young and rapidly evolving Pete Morris. During the early formative years of THE WARZ, Pete was already figuring out how to make records, starting a band with a core group of highschool friends that seemed to change personnel and styles on a monthly basis, but always revolved around heavy guitars.
NIRVANA had already taken the world by storm and grunge and nu-metal was exploding, as was Pete's draw to bands like SILVERCHAIR. After cutting a home-made demo on an old Tascam 244 Portastudio cassette recorder (dating back to 1982), a series of gigs followed, which lead to a BBC session and a recommendation from an event promoter to apply to Red Tape (a local music studio) for a spot on a Band Development Course.
As transient young musicians came and went, the band line-up was in a perpetual state of flux, but as the songwriter and guitarist, Pete focused on his craft and also began self-teaching drums, bass and piano, mainly to progress the songs without having to rely on flaky absent band members.
The time at Red Tape Studios was a big step up for a small town musician with limited equipment and recording experience. It was now, rubbing shoulders with highly regarded music professionals, that Pete understood the value of developing deeper musical capabilities, jamming with experienced players and learning from seasoned producers - absorbing the sensibilities that would later steer Pete's development as a solo artist.
Titled in reference to the personal and socio-political challenges we all face in life, THE WARZ is the culmination of Pete Morris' songwriting prowess, crashing big alternative angular guitars into melodic vivid lyrics, all peppered with a depth of musical influences ranging from the mighty rock gods to lesser-known sub-genre weirdos / heroes.
Every instrument and every song is written, played and produced by Pete in his modest home studio - small space; big sound - with craft-maker attention to detail. Dynamic lifts, big hooks, soaring vocals and experimental soundscapes forge together in a melting pot that casts a new kind of epic anthem-infused alchemy.