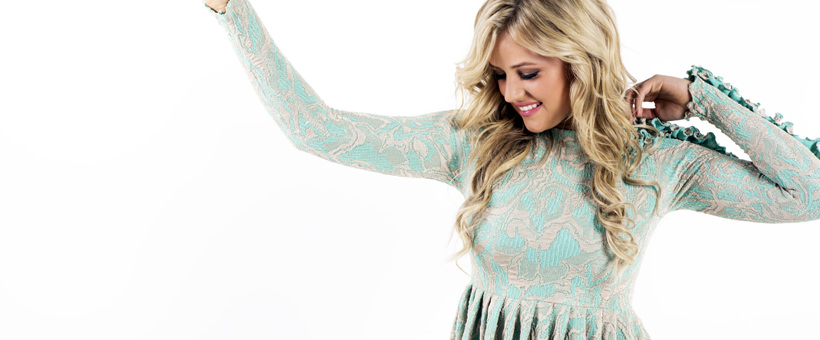 Abbie Ferris (Distro only)
Abbie Ferris is the definition of a true-blue country girl. She grew up on a 90-acre farm in the South Australian town of Mallala. From an early age, music and the great outdoors were mainstays in Abbie's world. Her father worked the sale yards and Abbie was on horseback by the time she could walk. Soon after, she fell in love with music, picked up a guitar and started honing her craft as a singer-songwriter. 
She was awarded the Market the Music 'Emerging Artist Scholarship' in 2017. This led to an appearance on the Country Music Channel (CMC) Awards red carpet wearing a custom made RACY & LUCKY gown (Lady Gaga, Lime Cordiale & Emily Wurramara) and a festival debut at the Groundwater Country Music Festival. Having cracked into the festival circuit in her debut release year, Ferris has followed up with bookings at Tamworth Country Music Festival, Country at the Camp, Australian Music Week, Savannah in the Round, Charters Towers Country Music Festival, as well as touring with two-time Golden Guitar winner Kirsty Lee Akers and Australian Idol star Hayley Jensen.  
Her talent was identified by CMC (Now CMT) who have charted all her videos to date. Ferris was also featured in The Music Network's annual interview with CMC Program Director Tim Daley. Daley named her as one of four artists to watch in 2019, a wonderful vote of confidence in her early career traction. Her music videos have now achieved almost 600,000 views online. In the streaming arena, her tracks have been added to Spotify's 'Fresh Country' and Apple Music's 'Today's Country', 'Aussie Country' and 'Country Lovin' playlists. To date her releases have clocked up nearly 750,000 streams combined. 
Adding another string to her bow, Ferris reported for the Kix Country Network at the 2018 Tamworth Country Music Festival. Her relatable girl-next-door personality was a hit with fans. Her little venture into the media side of Country Music was so well received that she was invited back in 2022 to host the network's social media for the 50th Anniversary Festival.  
December 2019 saw a brief departure from original music as with the release of a concept EP 'The Five – My Teens' based on a re-imagining of the five songs that have influenced Abbie's journey as an artist through her teens. After the success of that release, Ferris released her own debut original EP 'Ready or Not' in late 2021. Despite restrictions due to COVID-19, Abbie has written via video conference with some of the finest Australian, American and Canadian songwriters, with a load of songs ready to go for 2022 and beyond!