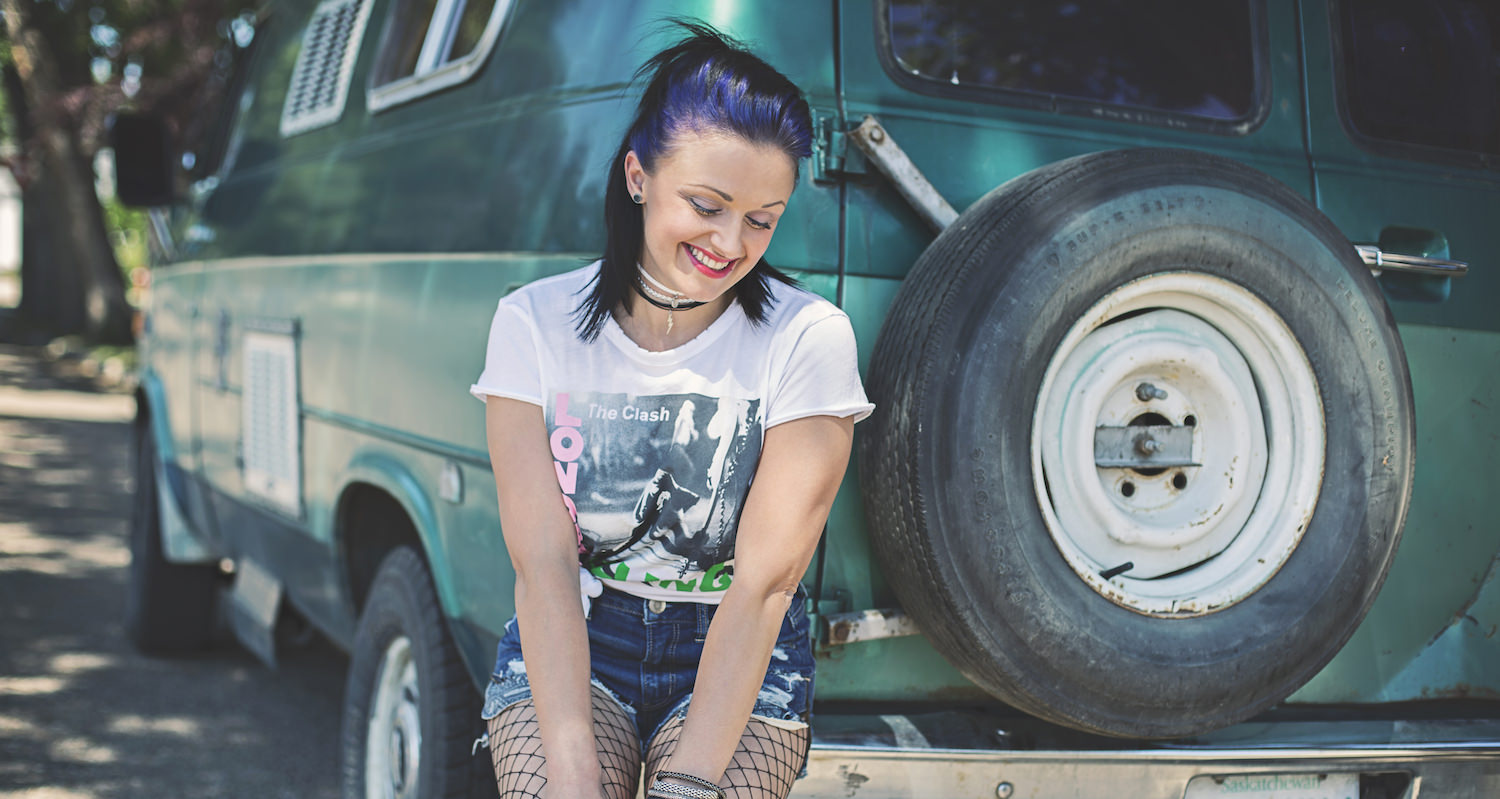 Amy Nelson (Distro only)
Canadian country music artist Amy Nelson is blazing trails at home and abroad. With her hometown of Regina, Saskatchewan, as a springboard, Amy has risen into the spotlight across Canada and Australia as a vibrant singer, songwriter, musician, and multi-enterprise businesswoman.
"When I run across a jammed door, I just break out my toolbox and build a new door," Amy says. And, when she establishes a new doorway, Amy is committed to holding it open for others to walk through.Empowering the next generation of artists is a driving force for Amy, as seen through her former work as a high school music teacher and later as she opened her own singing school for kids. Since Amy launched Sing Like a STAR in 2011, this business she created and oversees has encouraged more than 1,700 Saskatchewan children to grow in confidence and follow their dreams.
She's entertained audiences in the United States, United Kingdom, Mexico, New Zealand, and Thailand. Yet, Amy reserves a special place in her heart for the country where she landed her very first teaching job: Australia. And, the feeling is mutual.
Her international efforts have been recognized back home in Canada. In April 2019 Amy was recognized from the floor of the Saskatchewan Legislative Assembly for her intercontinental musical successes. She also was included in a 2018 JUNO Awards video featuring FACTOR-funded Canadian artists who have gained popularity abroad.  
Amy's been working her way up through the Canadian music scene for years. She's collected 40 Saskatchewan Country Music Award nominations with a 2018 win for Entertainer of the Year. While serving on the SaskMusic board of directors from 2011 to 2018, she was instrumental in advancing the province's music industry.
Amy has performed at the Calgary Stampede, Canadian Music Week, Canadian Country Music Awards, AmericanaFest, BreakOut West, JunoFest and Australian Music Week, to name a few. 
Discovered on a writing trip to Nashville and recorded in Vancouver in 2020, her new single, Good Intentions is a good fun, edgy country pop song with a little rap in the bridge for good measure and perfectly sums up how this quirky Canuck (aka Amy Nelson) approaches life. Whether it's touring the world, playing the biggest stages in Canada or just surviving the challenges of the last few years, Nelson does it all with "good intentions".  Good Intentions is out on 27 September.