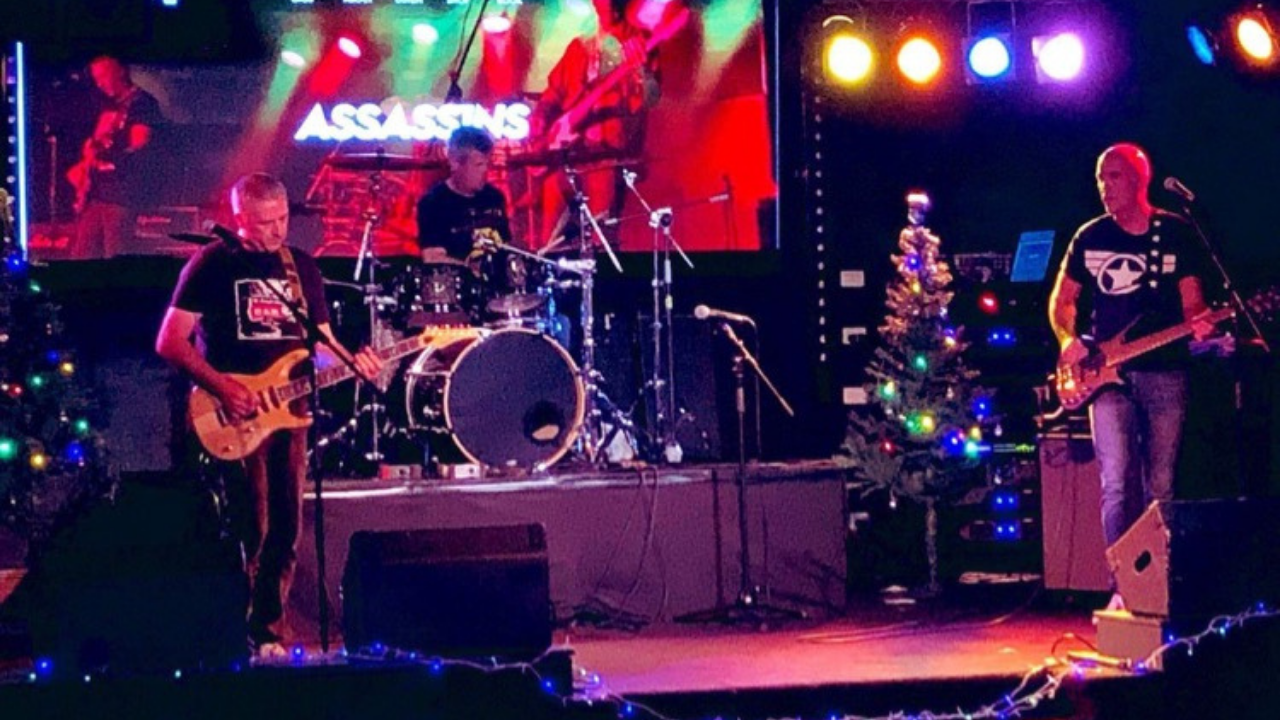 ASSASSINS
From 1981 - 1989 Assassins honed their skills around the pumping Melbourne pub scene, developing their distinct rock edge. It was only in 2015 that Craig, Andrew and Eddie's paths crossed per chance and Assassins sparked a new beginning.
The band commenced rehearsing and writing new material, drawing from their very different journeys in life. The agenda was always to move forward and not look back as new sounds and life experiences flowed into the Assassins, creating a mature force that recognises the fundamentals of raw Australian rock and can be felt throughout the four tracks of their 2019 EP Confidence and 2020 EP Substance. 
Assassins' music has been described as an honest, exuberant, 'wall of guitar sound' with a proto-punk rhythm section. The vocals stands on the shoulders of the sound with lyrics that draw from lived experience the ebbs and flows of life. It's with this righteous fervour that Assassins are receiving enthusiastic reviews, both among their grass-roots communities, live and online. Testing the waters on Soundcloud, Confidence track 'Time Away' saw the song receive close to five thousands listens in less than two months. A praiseworthy feat for a bands' return thirty years later.
Assassins have been playing live consistently over the last 3 years honing their sound and making connections with new audiences.
'You've gotta either go hard or go home' rings true for this band!