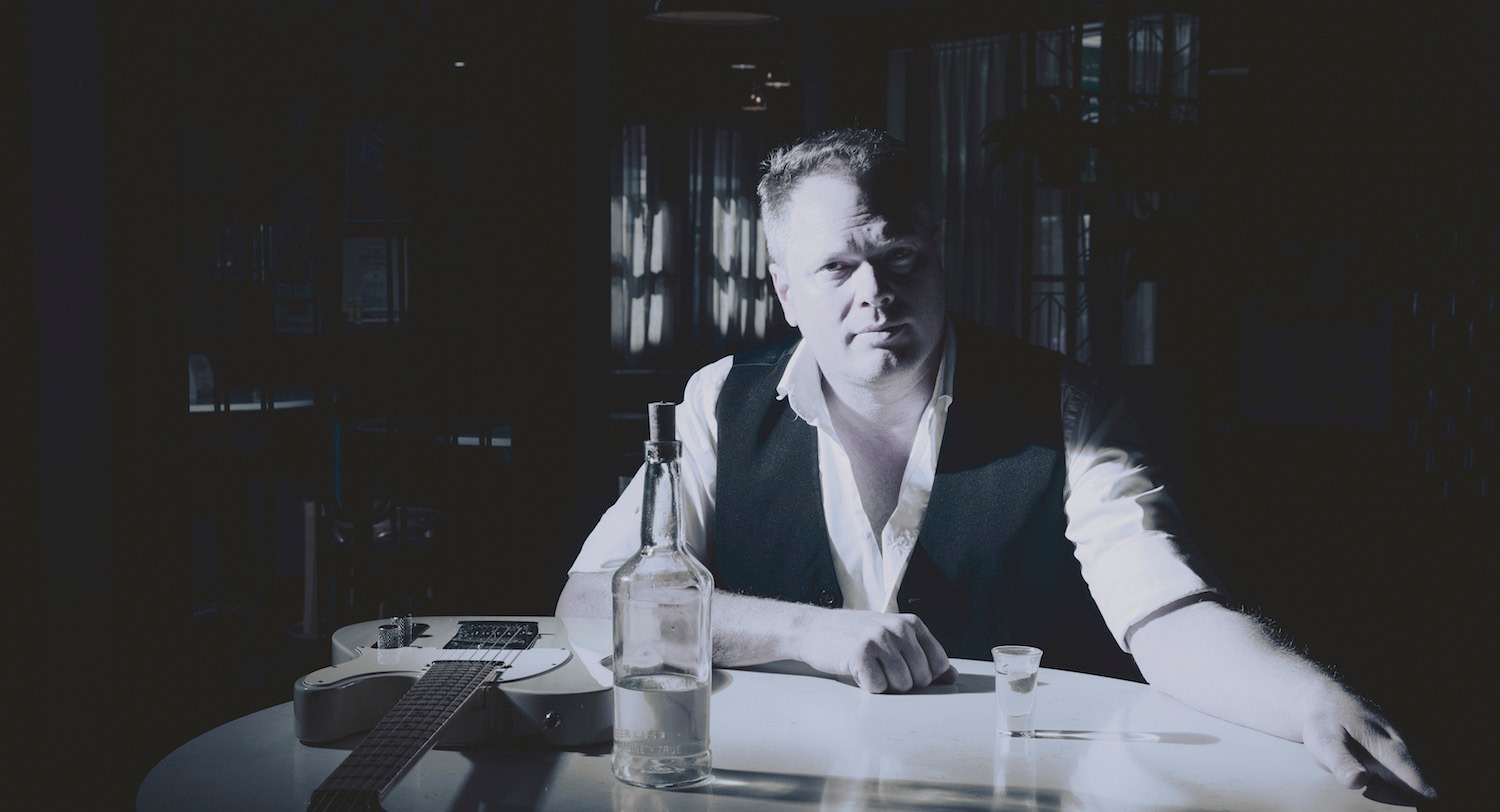 Ben Ransom (Distro only)
From the back streets of Toongabbie to the world stage, Sydney based Artist Ben Ransom has travelled, toured and performed all over the globe including a two and a half year stint in Europe with a style that is a blend of country, blues and pub-rock. Since 2001, he has worked with and supported top Australian & International recording artists, along with appearances at just about every major music festival around the country!
After an upbringing that was littered with as many hard knocks as it was musical staples, Ben first picked up the guitar and started singing at age 15, which proved to be the catalyst for this outstanding Artists' musical journey. From playing in various bands, to holding down three jobs at once to travel and put himself through University, Ben's musical odyssey has been as diverse as it has been defining.
Working full time, after completing his Uni degree, became a creatively stifling black hole and with his life slowly spiralling in to suburban oblivion, he packed up and moved to Europe. This proved to be a musical renaissance and, within a couple of short months in the UK, he had secured a residency performing in the heart of London's West end (where it was said constantly, that he brought the spirit of a B&S Ball to the heart of London!). This is where Ben credits himself 'cutting his teeth'.
After two and a half years, he returned to Australia with stints between Melbourne and Sydney. He trod the pub circuit, regularly playing five nights a week until a chance meeting with Matt O'Connor (former A&R Warner) which led to him going in to the studio to record some of the songs he had been working on over the years.Ben's first commercial success came in 2010 with the runaway hit 'Bourbon & Sunsets' which preceded his debut album 'SLOW BURN' in 2013 (produced by industry heavyweight Matt Fell). He soon became a radio favourite with songs like 'Truck Stop Honey' and 'Big Country Sky'.The following year, he was picked up by international hit maker Rob EG (Robbie Porter, Wizard Records – Rick Springfield, Air Supply, Daddy Cool, Hush, Tommy Emmanuel) after he was suitably impressed with his live stage show. They joined for a collaboration which was released through Wizard Records and began work on his sophomore album '101', the latter of which was adopted by the start up label 'Country Rocks Records'. During this time, Ben continued to release several singles from a 'live' recording which cemented his name in the country industry. Crowd favourites like 'One More Beer' and 'Dry Town' made him a hit at Festivals and the like.
The '101' album was a long time in the making which saw Ben expanding and developing his song writing skills. Incorporating modern influences while honouring his country and rock sensibilities, the recording was also an opportunity to work alongside national icons Sharon O'Neill and the late Phil Emmanuel. The album was a success, receiving national commercial radio airplay and producing a string of hits.
Over 2 studio albums and one 'live' recording, Ben has notched up three National #1's and multiple Top 10 charting singles along with a swag of award nominations. This is testament to his broad appeal, talent and down to Earth personality. 2020 will mark the release of his third studio album 'ALL IN ALL'. Recorded between Nashville and Sydney, it features all new self penned songs and finest musicians on the planet. This is the culmination of the last 10 years in the industry and will be his most definitive album to date. But, more importantly, it will be an opportunity for his fans to celebrate his musical journey with him!