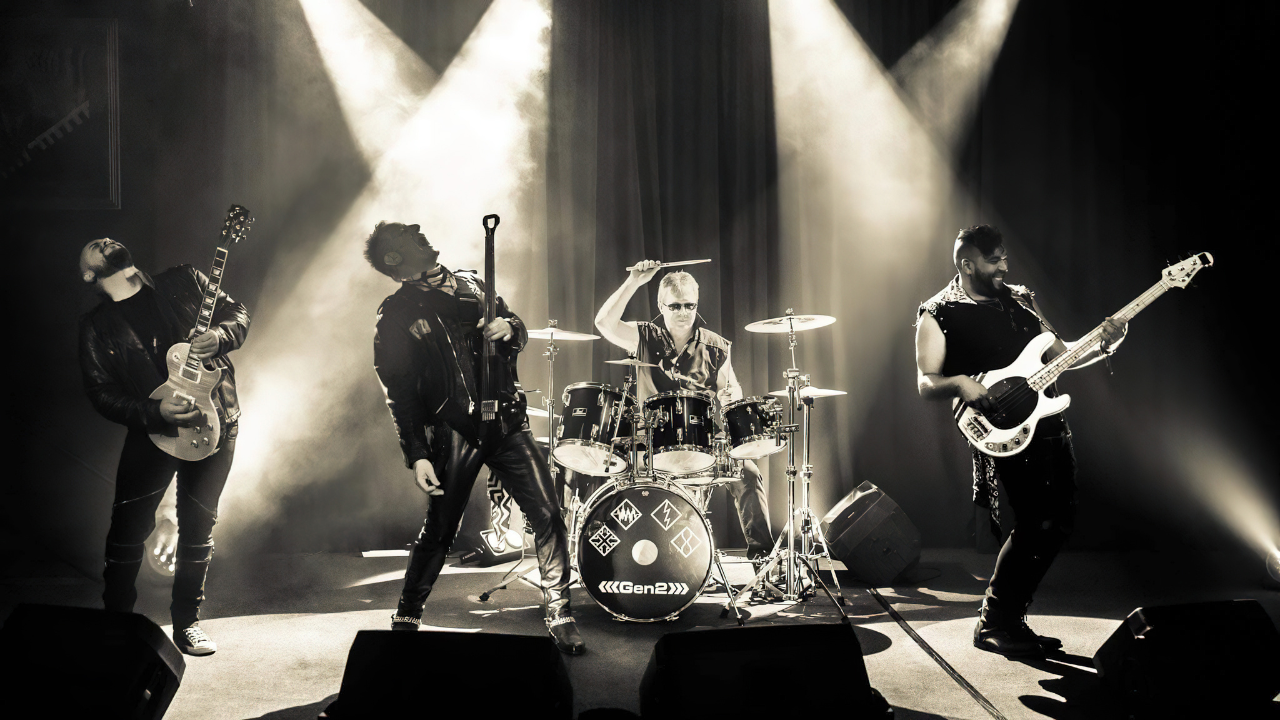 GEN2
Established in Melbourne, Australia in 2016, by guitarist/vocalist Tony Schmidt, the Gen2 concept was to create a band that brings together the best of the old with the best of the new.
With that in mind, Tony joined forces with two outstanding young Melbourne-based musicians - bass player/vocalist Zac Rufus and guitarist Claudio Ferrante - and Gen2 was born.
The final addition to the Gen2 line-up was drummer Greg Daye, who had worked with Tony on a number of previous projects. Greg joined the band in early 2017 following the departure of drummer Matt Liakoureas.
Calling on an array of influences,Gen2 delivers rock for the 21st century. Combining high-energy guitar rock with strong funk bass undertones, Gen2's original music combines powerful drums and funk bass grooves with crafted guitars and vocals.  
Gen2 are a band that focuses as much on quality of their live performance and production, as they do on presentation - delivering high-energy songs and high-energy performances.
Renowned for the quality and energy of their live performances, Gen2 have gained a reputation as one of Australia's most dynamic and exciting live rock acts. Gen2 are also rapidly gaining an enviable reputation as original recording artists.  
Following the success of their debut release 'Fire of Love' in 2022, Gen2  signed with Golden Robot Records' X-Ray Records label. The band's first single on X-Ray Records - a reimagining of Lorde's 2013 global smash hit 'Royals' - is already receiving widespread critical acclaim and is being added to playlists across the globe.
With more tunes set to drop over the coming months, including the band's highly anticipated debut EP 'Future History Repeating - Part 1,' 2023 is shaping up to be a watershed year for Gen2.
Gen2 is:  
Tony Schmidt - Guitar/Vox  
Zac Rufus - Bass/Vox  
Claudio Ferrante - Guitar/Vox  
Greg Daye - Drums/BV's