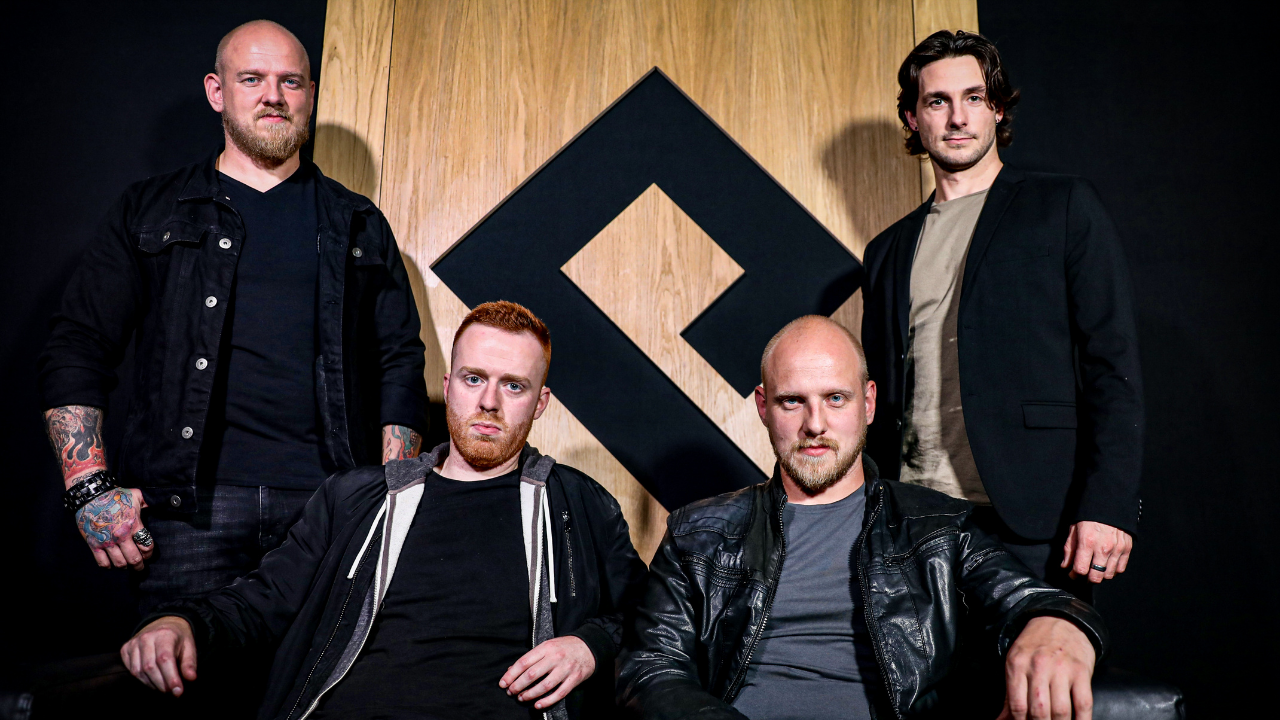 GRACES COLLIDE
GRACES COLLIDE are a powerful melodic riff laden rock monster hailing from the heart of Brighton, UK.
GRACES COLLIDE are made up of the cool and calm Danny Wenham on Vocals and lead guitar and the strong and energetic twins Jurgan & Will Hamblin playing bass and rhythm guitars.
With the newest member James Lennard joining in late 2020 as the band's drummer and completing the line up.
"Out of strength, comes sweetness…" is the saying. The same can be said of the combination of power & melody in rock. If you are a fan of hard rock, you will know that the modern sound comes in two varieties: an overwhelmingly concentration of pure fury, with a touch of desolation or, alternatively, a dose of luminous forcefulness with a touch of catharsis.
Both types of post-grunge rock have pulverising power, incomparable tension and unrestricted energy, and they have their own adherents. But the latter kind has melodious elements and it conceals its heaviness — the most bruising experiences — inside uplifting anthems… this is the kingdom-of-rock that GRACES COLLIDE inhabit.
GRACES COLLIDE bestow first-rate riffs, lyrical intensity, plenty of hooky melodies, and soaring vocals (no screaming or grunting here) — and they offer the same kind of dedication to epic songwriting as bands like Shinedown and Alter Bridge. You'll recognize that the most poignant moments of their songs will shine brightest in the semi-darkness of the song settings.
Their debut album OUR TOMORROW was released in April 2020 and was mixed and mastered by Romesh Dodangoda ( Bring Me The Horizon , Bullet For My Valentine). With the success of the band's first album they have wasted no time in getting into the studio and writing more music.OUR TOMORROW the debut album is available on all major platforms NOW.
We Welcome the boys to Golden Robot Records and new music in 2021.