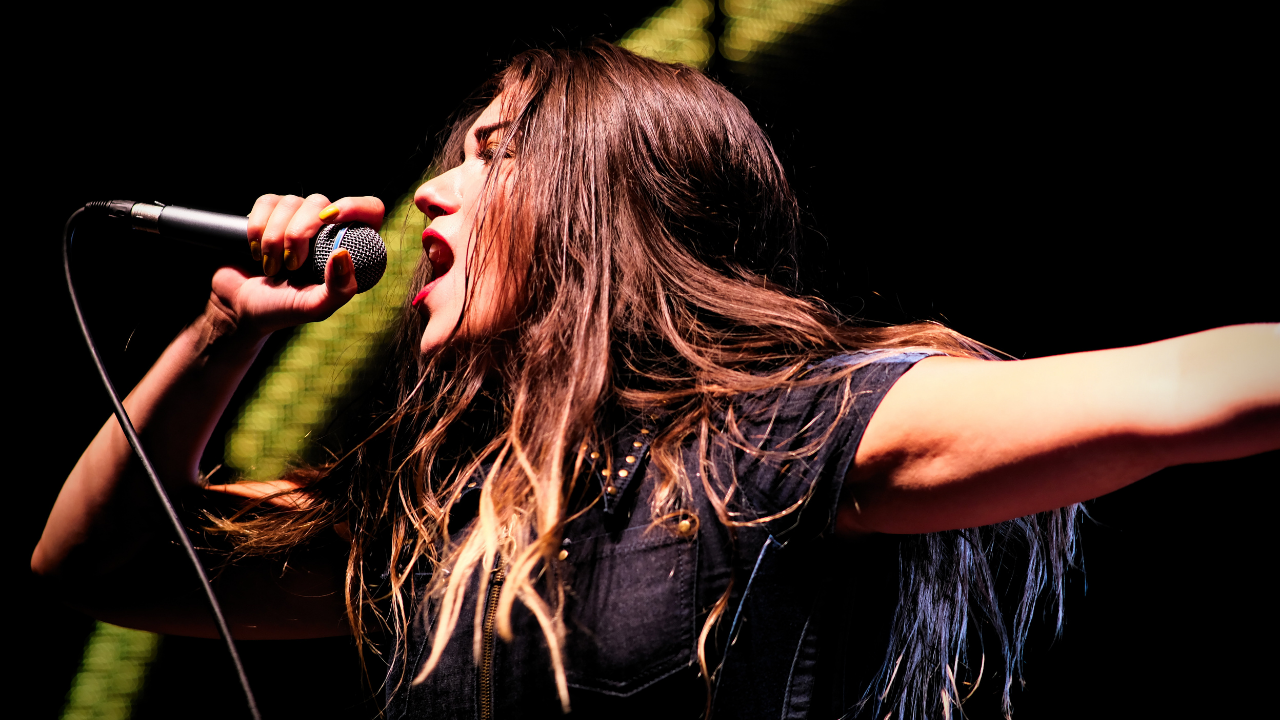 Guernica Mancini
Guernica Mancini is one of the world's best female rock singer/songwriter from Sweden.
Music has always been a big part of her life, from her childhood days in a church choir to forming her first band at the age of 14.
In 2007, Guernica enrolled at the prestigious Musicians Institute in Los Angeles, CA, where she won a songwriting contest. This led her to record with famed music producer Darryl Swann, who's worked with acts such as Black-Eyed Peas, John Frusciante and Macy Gray, just to name a few.
During her time at the Musicians Institute, she formed the all-female band Inglourious, performing at music venues in LA as well as Las Vegas, including House of Blues, Hard Rock Café, The Key Club and The Roxy.
2010 saw Mancini team up with Jeff Young (former member of Megadeth) as the lead singer for his band Souls On 11.
After 5 years in LA, Guernica moved back to Sweden and formed her own band The Royal Ruckus. The following 4 years the band played throughout Sweden and toured around Europe.
2017 gave Guernica the opportunity to audition for the Swedish all female rock band Thundermother, where she since has been the lead singer.
Mancini has sung on the last three Thundermother albums and was part of the songwriting of the two most recent ones. They have toured all over the world, played massive Festivals such as Wacken, Sweden Rock Festival, Alcatraz, Exit Festival, Reload Festival and many more. As well as playing on The Kiss Cruise, Full Metal Cruise and supported The Dead Diasis, Backyard Babies and Rose Tattoo.
Thundermother is by far one of the hardest working, extensively touring bands in the world and Guernica is the voice of this thunder machine!In 2020 she joined Hank Von Hell on his single 'Crown' off his album Dead. 2021 the band King Zebra, also signed to Golden Robot Records' metal label Crusader Records, asked Guernica to join them on their song 'Wall of confusion'. Golden Robot Records is very excited to sign a worldwide solo deal with Guernica, as she is ready to work on her own. Guernica wants all her fans to know this doesn't interfere with her duties in Thundermother, as they are stronger than ever. 
"Getting to do something creatively that's completely my own is something that I've been longing to do since I was a very young girl. It's scary but at the same time so exciting and fun! I feel very fortunate to have gotten this opportunity. More than anything I feel so happy that my bandmates in Thundermother are really supportive and excited for me. So now let the Guernica solo legacy begin." – Guernica Mancini
We welcome Guernica to the Golden Robot Rock Family …..​​​​​​