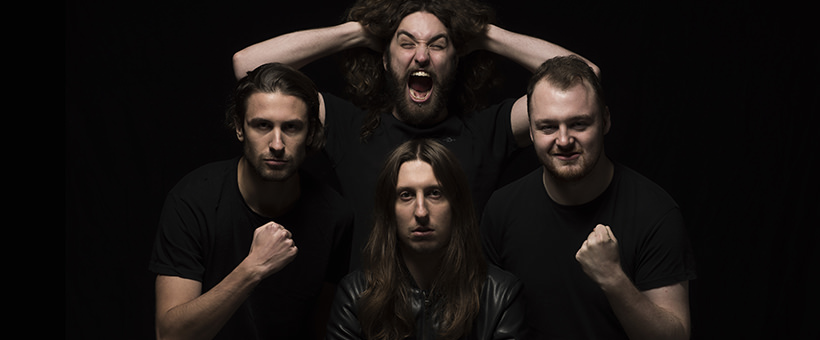 Jailbirds
Jailbirds are an Australian/Irish hard rock band based in Dublin, Ireland. The band is composed of four members , Axel McDonald on lead vocals/lead guitar, his brother Jay McDonald on drums, both of whom are the founding members originating from Sydney, Australia. Completing the raw and powerhouse sound of Jailbirds are Irish rhythm guitarist Ed Orr and bass player Jamie Trimble. The four members produce a unique, dynamic, energetic and explosive sound defining the new generaBon of hard rock having mainly been influenced by Australian pub rock bands such as AC/DC, Airbourne, Rose Tattoo and other successful bands for example Thin Lizzy, Iron Maiden, Foo Fighters, just to name a few.Having just been founded in the fall of 2016, Jailbirds released their first ever record BREAK THE SILENCE on January 28th, 2017. An EP featuring six blistering hard hitting, rock n roll tracks.
Since its release, the band has benefited radio airplay in numerous countries such as the Australia, Germany and the United Kingdom, and have recently been featured in the well renown "Classic Rock Magazine". Not only do Jailbirds have an article specifically for them, but their track "You Make Me Wanna Cry" was featured on the David Bowie inspired compilation disc given with the magazine in May 2017.
For the last 18 months Jailbirds have been on the rise in Ireland as they found themselves supporting THE ANSWER (UK), Tyler Bryant & The Shakedown (USA), ANVIL (CAN), Y&T (USA), SAMARKIND (IRE) & LOUZDO (FRA).
2018 kicked off strong with the band doing an Irish tour, playing to smaller venues around the country. Jailbirds released their debut album 'The Great Escape' on Golden Robot Records worldwide in July 2019. It attracted immediate rave reviews and excellent blog write-ups showing that the boys from downunder, now living in Ireland, know how to write a rock tune in the same vein as AC/DC and Black Sabbath.
The boys have been extensively touring and playing festivals across Europe and will continue doing this for the remainder of 2019.
As of late 2019, GRR and the band have parted ways but you can still grab a copy of their album on limited edition Blue Vinyl and CD on our GRR Webstore.
We wish the band nothing but success and good fortune in 2020.