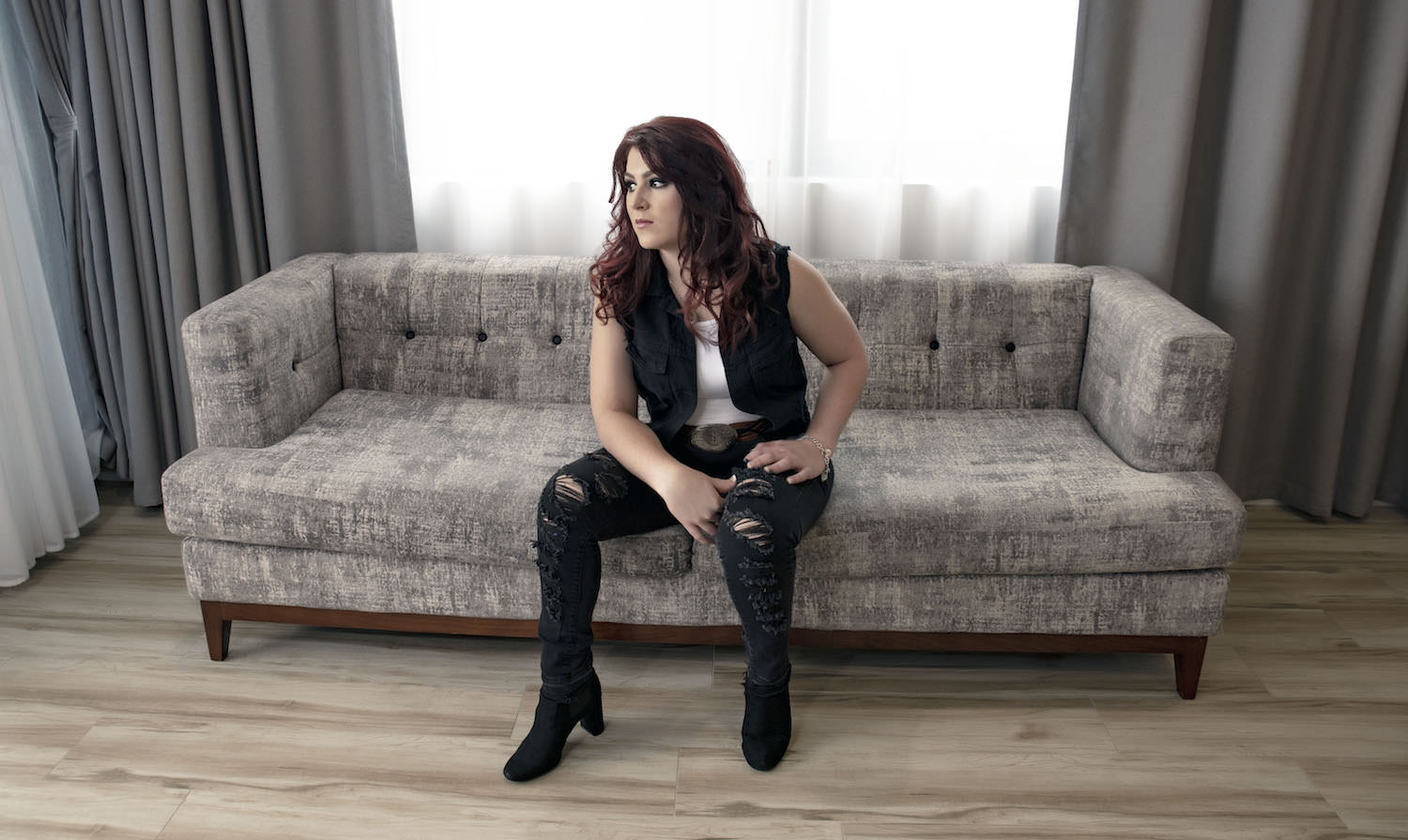 Jasmine Atkins (Distro only)
Jasmine Atkins is a vibrant personality on the Australian music landscape. She is quickly winning over audiences with her infectious personality, honest storytelling, and unique vocals. Her sound draws inspiration from the likes of Kasey Chambers, Maren Morris and Kasey Musgraves, who all inspire different facets of Atkins' musical delivery.
Born in Western Australia, Atkins made her performance debut at the tender age of three, teaching herself to read music and write songs by the age of eight. Her drive to pursue music as a career was obvious from the beginning. Now a CMAA Academy of Country Music graduate (2015), Atkins has relocated to Coastal NSW as she pursues her dreams in music.
Her abilities were recognised formally in 2015, when she was awarded her first WA Country Music Award (WACMA) for Songwriter of the Year. She also won the 2016 CCMA National Talent Quest and competed in the 'Trans-Tasman Entertainer of the Year' competition, taking home the 'Most Promising Artist' title.
The year 2017 kicked off with three WACMA nominations, and then saw the release of Jasmine's debut video clip for 'Sun Will Come Out Again' which has now had over 50,000 video views and was added to Foxtel's Country Music Channel (CMC).
Continuing her award-season form, 2018 saw Atkins nominated for another five WACMA's, taking home the 'Emerging Artist' award to start the year. Jasmine then released her second single 'Get Gone' that raised the bar once again. The track achieved an iTunes #5 position, turning heads as the second highest Australian artist behind Morgan Evans and the only female performer in the top 10. The video for the track was immediately added to CMC and Spotify placed it on their flagship 'Fresh Country' playlist that invited almost 100,000 streams in a matter of weeks.
Backing up her releases with touring activity, she has now performed at numerous festivals across Australia including Boyup Brook, Groundwater, and Tamworth. She has also created and promoted her own songwriters showcase event called 'Escape Into Song' that has spanned multiple states, featuring artists from the USA, Canada, UK and NZ.
Late 2021 see Jasmine Atkins back with a brand new covers EP. 'Until Now' is set to take audiences on a journey through her past, passions, and influences. Among the five tracks are songs made famous by Kasey Chambers, Avril Lavigne, Secondhand Serenade, Thirsty Merc and Miranda Lambert, each one holding a special place in Jasmine's heart. 'Until Now' was produced by Jake Davey at his studio on the East Coast. The rawness of these arrangements is created by the use of only acoustic guitars and powerful backing vocals. It reflects on Jasmine's love for the storytelling singer-songwriter and captures her essence perfectly.
The track list includes:
Ignorance by Kasey Chambers was the first song to introduce Atkins to the world of singer-songwriters. At the age of six, it inspired her first ever original song, releasing the passion for music that was growing inside.
'My Happy Ending' by Avril Lavigne introduced Atkins to the world of performing. From skater chic to pop mega star, she fell in love with Avril's ability to perform like nobody she had seen before.
Girly pop/punk Avril turned into the smooth acoustic sounds of Secondhand Serenade's 'Fall for You'. The acoustic album stood out with it's powerful harmonies which is now becoming a staple of Atkins' music.
Rai Thistlethwaite and his piano re-ignited Atkins' fire for songwriting with a performance on his band's song '20 Good Reasons'. He captured an audience with just his voice and a piano, showing Atkins that anything is possible if you just believe.
'House That Built Me' by Miranda Lambert is the final track on the EP. It explains the struggles of moving out of home and finding a place where you belong.