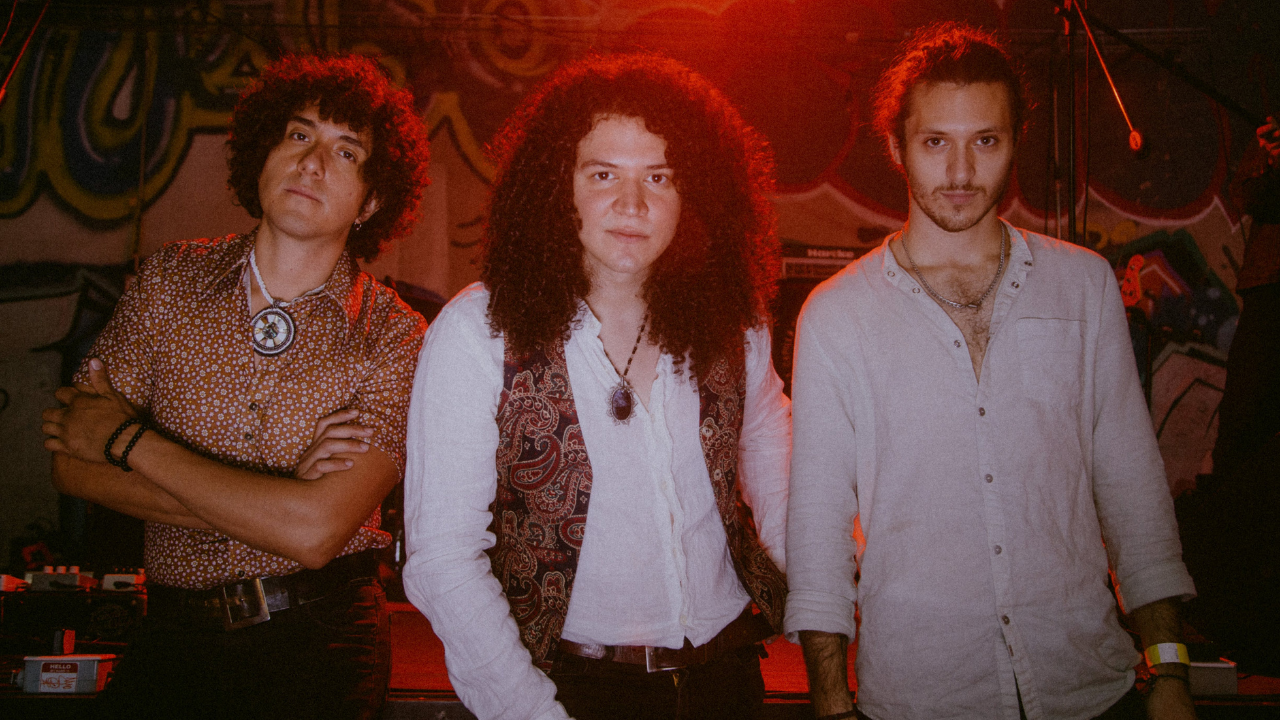 Johnny Nasty Boots
Johnny Nasty Boots is a power trio that reminds us of those bands from the 60s and 70s, while also making rock music for their generation. Just like their favourite bands did, they take the roots of rock seriously, going deep into the blues, jazz and rock & roll, adding a modern sound of their own into the mix.
Their first album was recorded at Sonic Ranch (Texas), under the production of Grammy award winner Yunuen Viveros, and mastered at Vlado Meller by Jeremy Lubsey. With 6 singles that came out from their debut album Johnny Nasty Boots (2017) and a live album Hollywood affair / Live At The Whisky A Go Go, that was recorded at the iconic venue during their 2019 tour. They are a well-known band in the underground rock scene in Mexico.
The last single from their debut album 'Deadline', became the #1 song of 2018 on the FM radio station Reactor 105.7.
With more than 200 live shows, 6 tours all around Mexico, 2 of them with dates in L.A. (USA), Johnny Nasty Boots have shared a stage with many international and national acts like Radio Moscow, L.A. Witch, 1000mods, Dizzy Reed (Guns N' Roses), Gin Wigmore, Brand Bjork, James Leg, The Risin' Sun, Disidente and many more.
Johnny Nasty Boots have played in many venues around Mexico and Los Angeles, California. The Whisky A Go Go, The Viper Room, The Mint, Rainbow Bar & Grill, Foro Indie Rocks!, Sangriento, Café Iguana, Caradura, El Imperial, Foro Cultural Alicia, Pasagüero, Foro Landó, Foro Independicia, Beat 803, C3 Stage, Rabioso, Txalaparta Bar, Kiss Lounge are a few of the many amazing places that have seen these rockers perform.
The live shows of this band are full of energy and heavy jams, making every show special - Johnny Nasty Boots is a band you want to see live.
On July 2021, Johnny Nasty Boots signed a global record deal with Golden Robot Records (part of the Golden Robot Global Entertainment Group), a global brand that prides itself on being home to some of the best well known and upcoming artists and bands in the world. Some of their artists include Vanilla Fudge, Gilby Clarke (Ex Guns N' Roses), Dizzy Reed (Guns N' Roses), Tony Franklin (The Firm), Johnny Thunders (New York Dolls), Riley's L.A. Guns, Jefferson Starship and many more.
The band are currently working on new music with the producer Pablo Valero, formerly of the legendary Mexican rock band Santa Sabina.
Keep an eye out for these legends, awesome music from them is coming quite soon!