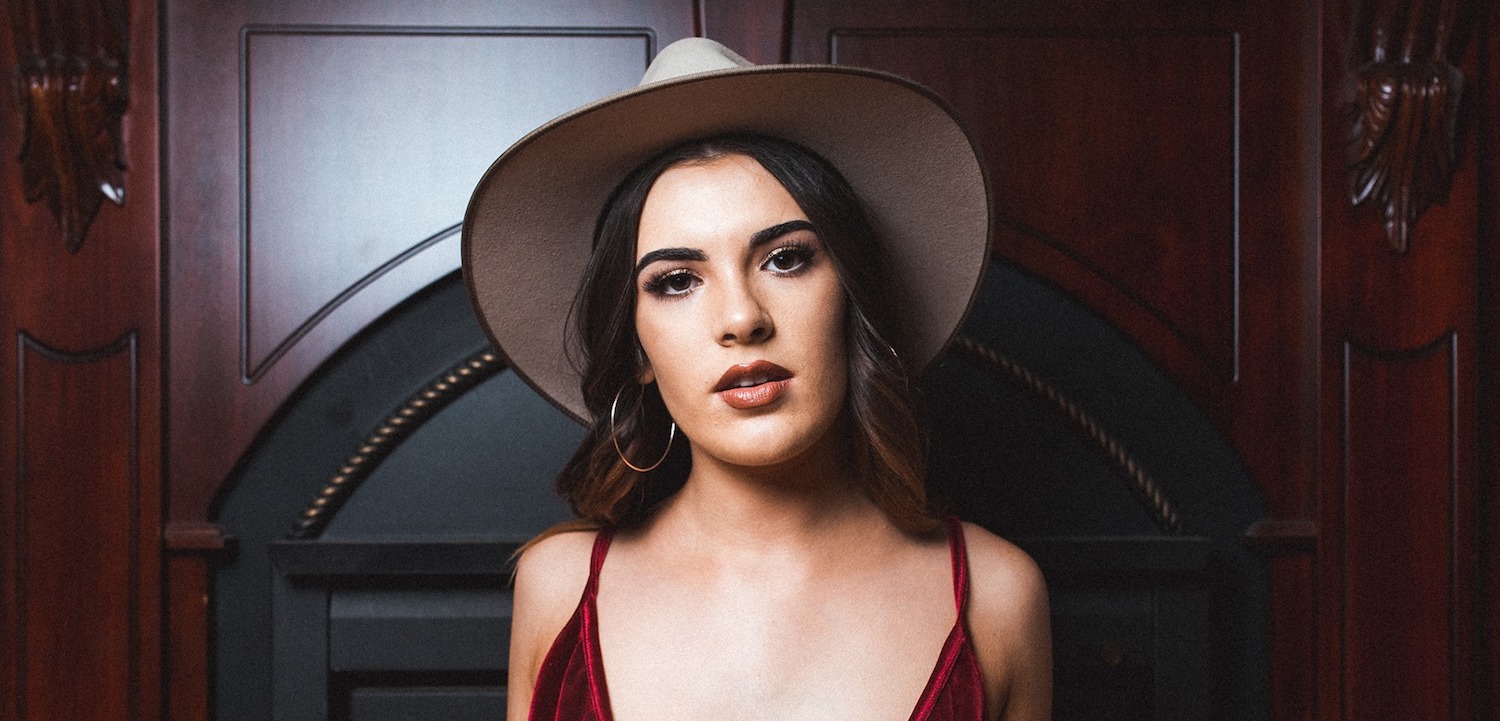 Katie Bates (Distro only)
At twenty years old, Melbourne Americana singer-songwriter Katie Bates has already been performing live for over a decade.
Obsessed and inspired by the music of the classic and alternative country artists from the 1960s and 70s, Katie began writing songs at the age of eleven, playing in bars shortly after. Katie's songs brim with honesty and more than a hint of grunge and grit. She brings an attitude to the table that is seldom seen in the Americana/roots scene - a fire in the belly that simmers beneath a sweet surface of a gifted storyteller. 
Since immersing herself in the vibrant Melbourne alt-country/Americana scene, Katie has performed as a backing vocalist and occasional opening act for artists such as Lachlan Bryan and The Wildes, James Ellis and The Jealous Guys and Ben Mastwyk. She has also opened for the likes ofAndrew Swift, Kristen Lee Morris, Tracy McNeil, Suzannah Espie, and most recently touring the East Coast supporting American singer-songwriter Hannah Aldridge. 
Katie's sound pays respect to the likes of Gillian Welch, Tom Petty, Gram Parsons and Emmylou Harris but she is also heavily influenced by Nirvana & PJ Harvey. 
Polka Dot Dress is the provocative first single from Katie Bates' forthcoming debut album. The song invites the listener to submit to temptation - beginning as whispered, beat-poem-esque spoken-word before building to a dramatic, chaotic, guitar-driven chorus. Produced by Lachlan Bryan & Damian Cafarella (of Lachlan Bryan & The Wildes), the song features Georgia State Line's Patrick Wilson (drums), Tom Brooks (guitar) & Damian on bass. 
Polka Dot Dress will be released digitally & available via Social Family Records on November 11 2019.