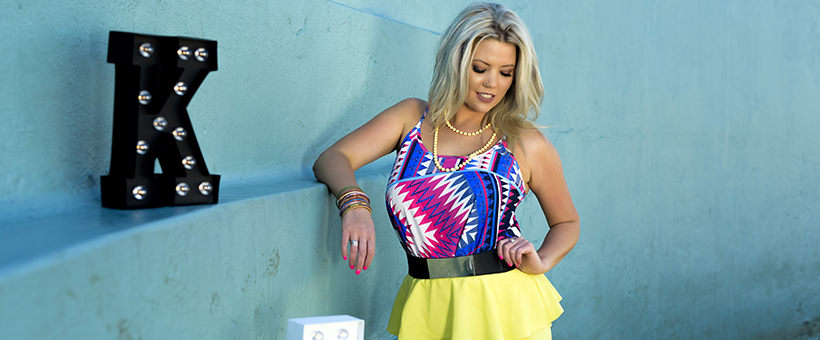 Katie Jayne (Distro only)
Newcastle based country artist Katie Jayne is best known for her fun, high energy band performances and authentic social media presence.
A champion of women, her songs lead the listener on a journey of girl power style sass through to a vulnerable relatability. Exploring an autobiographical writing style, Katie writes songs for girls just like her while drawing inspiration from the likes of Miranda Lambert, The Chicks and Dolly Parton. 
A favourite in the digital landscape, her music sits at over 1 million streams. Combine that with multiple top 20 radio placements and many notable festivals under her belt, Katie continues to go from strength to strength.
The longer story: The fresh face of pop country, Katie took her Dubbo roots over to the UK and brought home a unique musical flavour. Fun and a bubbly with a charm that leads the audience through complex emotional ballads back to high-energy party tunes, Katie is a songwriter that will leave you dancing. Her second single No Shadow is a sassy girl-power anthem which scored over 450,000 streams on Spotify, high rotation on CMC and landed in the KIX COUNTRY Top 20 chart.
​Originally from Dubbo, NSW, Katie began her career in the United Kingdom in 2015 as the driving force behind the duo Southern Junction. Making her debut at the Isle of Wight Festival, Katie went on to play many impressive venues including London's O2 Arena, for the Country2Country Festival, FSA Fest as well as the UK's leading country music festival, Buckle and Boots.
​With her third single, Use Me, released March 29th 2019, audiences are treated to a softer more vulnerable side to her writing. The video gained 20,000 views in the first 24 hours of release alone and the single charted at #2 on the iTunes charts, sitting at over 330,000 streams on Spotify. Use Me also reached top 10 status on KIX Country proving to be a stand out track for the young artist. "This song is my heart laid bare but I think that we can all relate to the message in one way or another" - Katie Jayne.
Her recent acoustic recording of a self penned anthem Do It Like a Man, released in video format, was a gift to her community. Katie shows how her fan forward approach positions her as a key player in todays country music industry, also resulting with her being invited to lecture at the CMAA Academy of Country Music January 2020. Her fifth single SOS is a vibrant sing along style track and the perfect anthem to lead the artist into her busiest Tamworth Country Music Festival to date with a whopping 15 shows over the 10 days.
With COVID impacting on live shows in 2020, Katie took the time to work on new material with her sixth single Why Can't You Love Me? written during lockdown, and released in September 2020.   
Her latest single is Drunk Dial, which she'll also tour now that restrictions have eased, out March 12, 2021.