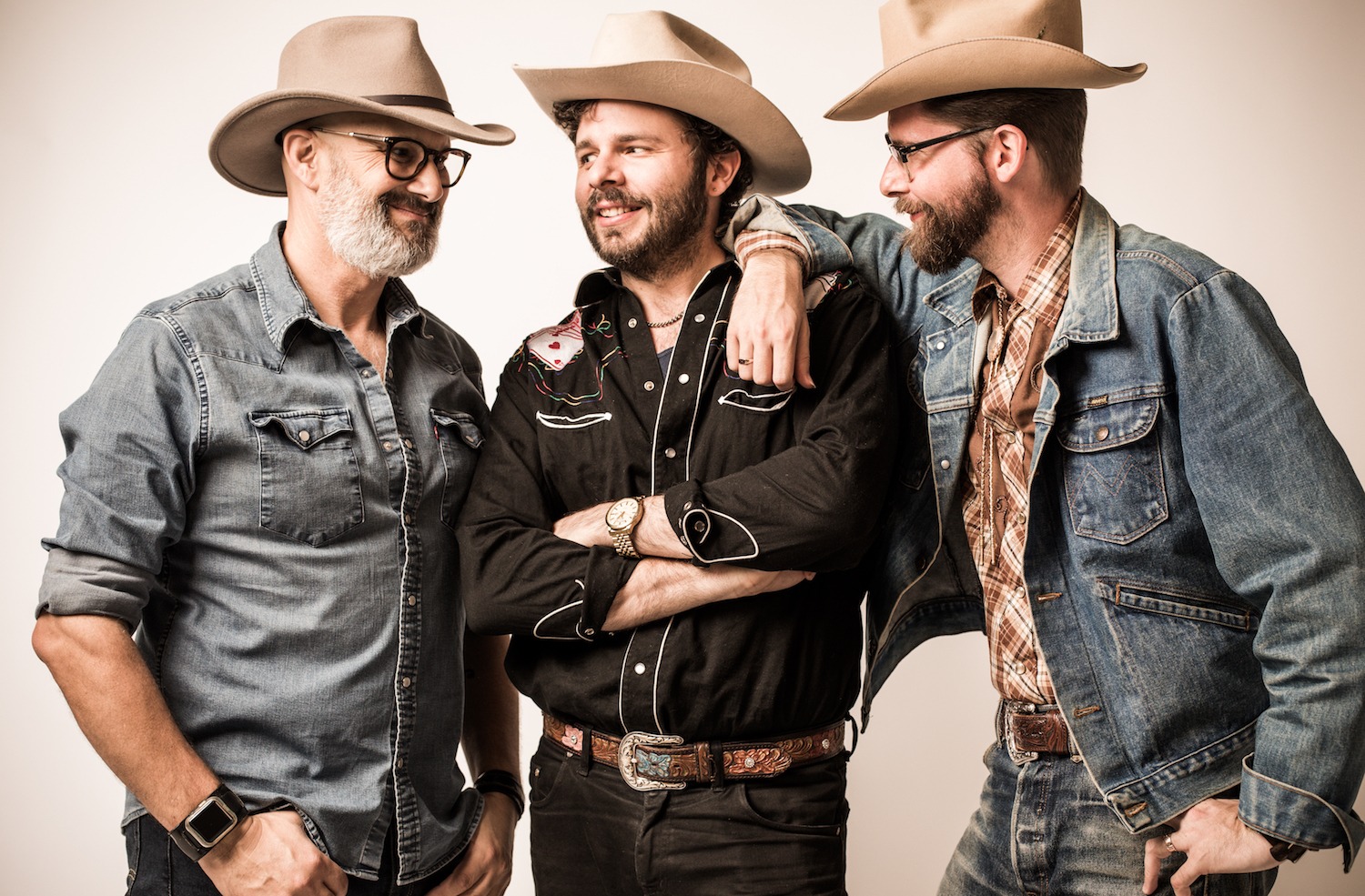 Michael Carpenter and The Banks Brothers (Distro only)
'Introducing…' is the brilliant debut album from Sydney-based honky tonk/country band, Michael Carpenter and The Banks Brothers, out now on digital, CD and vinyl.The 12-track record, distributed through Big Radio Records/Social Family Records, is an offering of authenticity from the relatively new collaboration featuring Michael Carpenter, a well respected producer, singer-songwriter and multi-instrumentalist, Jy-Perry Banks - one of the country's most in demand pedal steel players (also, dobro and guitar) and Zane Banks - a purist in the art of electric country picking, (also banjo and flat picked acoustic guitar).
"We were always pretty serious about what we wanted this project to do. We wanted to show our version of Country Music to the Australian Country Music community. What we didn't expect was the amount of pure joy and happiness this project has given us. And to turn into a real band, with plans to keep moving forward. We are so proud of this little album we've made, and can't wait for people to hear it!" - Michael Carpenter
The album covers a lot of territory, from old school honky tonk ("Honky Tonker", "All This Drinkin'") to bluegrass ("These Arms Can't Hold You") to straight country shuffles ("I Bet She Isn't Writing Songs About Me") to alt.country ("Lay My Bones To Rest") to tougher country rock ("100 Miles"). The latest single, "Me and You and The Other Guy", is a duet with the enigmatic Lozz Benson (who also plays drums in their live shows), with the official music video released today.
View Me and You and the Other Guy (feat. Lozz Benson) music video on YouTube here
Michael Carpenter and the Banks Brothers have had a growing friendship over the last few years, with Carpenter using both brothers as session players in his famous Love Hz Studios in Sydney. The growing friendship led to a reasonably innocuous conversation just after the Tamworth Country Music festival in 2020, where Carpenter and Zane Banks joked about starting a band where they played the type of music they loved. A good idea, the trio put together a massive playlist to listen to, to focus their vision of what the band could be, and all three immersed themselves into listening and sharing tracks. Pretty soon, new songs were being written…
The first single "Honky Tonker" was released in mid 2020 and was universally celebrated for its authenticity and music finesse, and added to high rotation on ABC Country and CMT, as well as charting impressively for a debut single. The follow up, "There's No One Like You", released in September 2020, achieved a similar result consolidating the foothold the trio was making into the Australian Country Music scene.
In the middle of a pandemic, the boys also felt they needed to do something for their suffering, out of work, musical friends. They released the instrumental "Brothers" exclusively through the Big Radio Records Bandcamp page, with all proceeds going to 'Support Act'. With a snappy studio video, the track soon gained lots of attention, showing off the band's notable musical skill, and earning a chunk of change for a great organisation. It also gained the ensemble its first Golden Guitar nomination for the 2021 awards, in the Best Instrumental category.
The three men continue to revel in their newfound combination. With a bunch of well received shows under their belt, and an ease in the way the lineup has settled, their time continues to bring joy, to themselves and the people who are hopping on board. This is evident in the new single, where the band's drummer for live shows, Benson, steps forward to share the lead vocals with Carpenter and Zane Banks, over a classic country shuffle, with yearning pedal steel, mellow lead guitars, tinkling piano and classic close 3 part harmony.
'Introducing…' has proven to be an effortless starting point for the ensemble, flexing their musical muscle and establishing their view of the country music they love, and believe you will too.
The latter half of 2021 saw the band commence releasing their first tracks from their early 2022 album, including latest single (penned and sung by Zane Banks), Where My Heart Used to Be **and **New Town, with the album, Mr Goodtime, released on February 25.