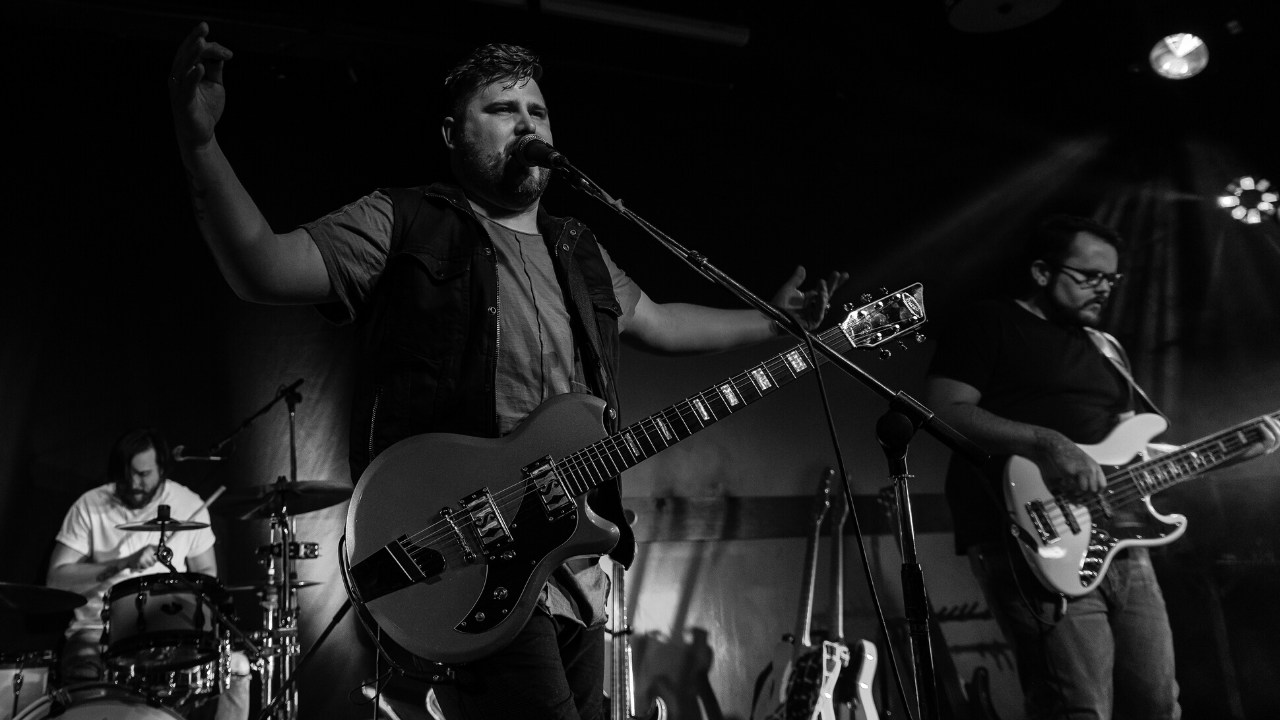 Newcastle Kings
Newcastle Kings - A wall of distorted guitars, and a rhythm section like a kick in the chest. A poignant and guttural lyrical exploration of mental health, and lack thereof… Come sing along to pissed off victory anthems for the broken hearted.
Honing their sound in the isolation of the frozen Canadian North, with no music scene melting pot to speak of, Newcastle Kings were left to draw inward creating their own aggressive expression of alternative rock.
Their sound pays homage to the explosivity of the 90's and 2000's, while pushing the genre forward, exploring the uncomfortable corners of the mind.
Songwriter Skylar Dayton uses personal tribulations, as well as literary and film inspiration. Canvassing topics like failed relationships, love lost, depression, addiction, anger and heartache, in an earnest attempt to move the global and cultural conversation, on mental health and wellness forward
Newcastle Kings was formed in 2011 by Brothers Skylar Dayton (Guitar, vocals) and Colten Robert (Drums), The band self produced, and recorded two independant full length releases.
First, a self titled debut, including a DIY music video for track "I'm in love with you", Next a sophomore release "Misery Music", which followed the dynamic addition of Nyall Savidant on Bass guitar, his musical aptitude, and dexterity helping along an overall shift in the bands tone, and approach.
"Misery Music" caught the attention of Canadian music industry heavy hitter Brian Moncarz, soon after, they travelled from the far north of Alberta, to Toronto Ontario for the production of two new singles.
The band's work saw a breath of fresh life, and excitement with the introduction of Colin Munroe on lead guitar for the new project, his assault of electric guitar delirium being forefront on track "Problem Solver"
The singles have sparked a Western Canadian tour the band will headline for 2020 spanning five Provinces and over 6500 Kilometres.
**First single "Dreams" is up for download now on all digital platforms with an already ever growing view count on YouTube. **
Second track "Problem Solver" will follow.
The band looks forward to completing a full length record with Brian Moncarz following their tour wrap up.