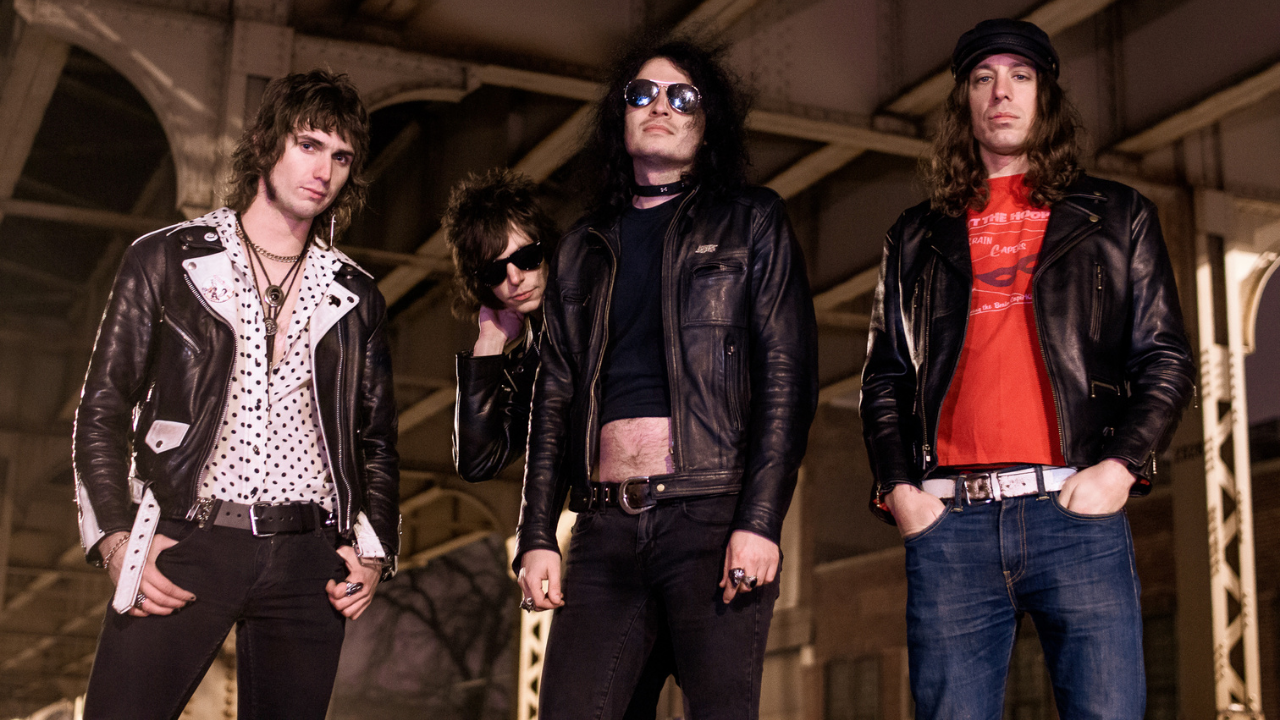 Poison Boys
According to who you talk to, rock and roll is either dying out, evolving, or back in full swing. In the case of the Poison Boys from Chicago, they're pumping new life into the genre and keeping it as punk as possible. Staying true to the sounds of late 1960's/early 1970's protopunk bands like The Stooges, New York Dolls, and Flamin' Groovies, and mixing them with late 1970's New York and UK punk bands like The Heartbreakers, Dead Boys, The Vibrators, and Slaughter and The Dogs, with a little Hanoi Rocks glam for good measure, the band is a breath of fresh air in today's punk and rock and roll scene.
In early 2014, long-time friends Matt Dudzik and Mike Lippman felt there weren't enough real rock n' roll bands left, especially in Chicago. The two quickly put a band and demo together and began playing shows in the Chicago area, steadily gaining a following throughout the summer of 2014.
Tragically, in the fall of that year, Mike passed away at the age of 23 in an accidental drug overdose. In honour and continual recognition of their friendship, Matt decided to continue the band and the vision the two of them shared for the future of the Poison Boys.
Over the next three years, the band completed its first tour of the East Coast, releasing two 7" EPs, Headed for Disaster (No Front Teeth Records, 2016) & Bad Mouth (NFT Records, 2017), and concluded 2017 with a successful "Bad Mouth in the South" Southern US tour.
In 2018 the band played a four-show West Coast stint in April dubbed the "Lost LA Weekend," a two-week "Wasted in the West" West Coast tour in September, and released their first music video for the track 'Bustin' Out' from their third 7" Poppin' Eyes and Flashing Feet (White Zoo Records, 2019).
The following year was hugely successful as the band released their debut full length Out of My Head (Dead Beat Records, 2019), two music videos  'Tear Me Apart' and 'Been Here All Night' from the LP, and completed a triumphant East Coast/Canada tour in support of it all.
The album was far from a straightforward punk n' roll record, with songs ranging in style from The Stooges' "Raw Power"- inspired proto-punk classics like the title track 'Out of My Head', to more sweet-sounding glam stompers like 'Cut Right Out' and 'Been Here All Night', to the old school Bomp! Records/Hanoi Rocks influenced, sax-drenched hit 'Desperado'. The album also includes an absolutely ripping cover of Larry Williams' 1958 rock n' roll standard 'Slow Down' and The Dead Boys' teenage lament 'I Won't Look Back'.
The band charged full steam ahead right up towards and into the uncertain fog of the global pandemic, opening for UK punk legends The Adicts at House of Blues in Chicago in January of 2020 and releasing a new 7" titled Mean Queen **(Hobo Wolfman Records, 2020)** in the fall.
With their current lineup of singer/guitarist Matt Dudzik, guitarist Steve Elfinger, bassist Nico Bones, and drummer Matt Chaney, Poison Boys are clearly not slowing down anytime soon, having released some singles and music videos for their upcoming album Don't You Turn on Me, ('Nothing but Darkness,' 'Dick in the Dirt,' 'Can't Get You Out of My Mind') and signing with Golden Robot/Riot Records in July 2021. 
Keep an ear to the ground with the Poison Boys, these restless rockers have plenty more where that came from. Stay tuned for their new full length Don't You Turn on Me **out soon on **Golden Robot/Riot Records!!!